Adam Grant
Recommended Books
Adam M. Grant is an American psychologist and author who is currently a professor at the Wharton School of the University of Pennsylvania specializing in organizational psychology. He received academic tenure aged 28, making him the youngest tenured professor at the Wharton School.
Sort by
Latest Recommendations First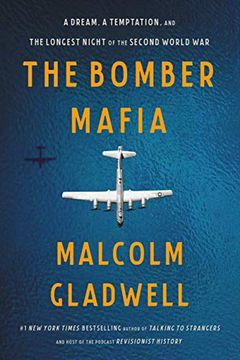 The Bomber Mafia
A Dream, a Temptation, and the Longest Night of the Second World War
On Revisionist History last season, he turned much of what I thought I knew about the end of World War II upside-down. In his first history book, he goes deep into one of the most riveting stories he'd ever told and challenges to reconsider some of our deepest convictions about technology, innovation, and the morality of making sacrifices for the greater good.     
–
source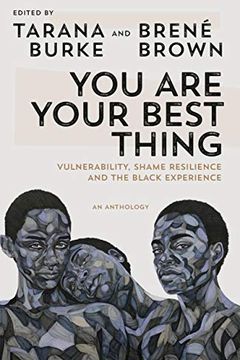 Tarana Burke and Dr. Brené Brown bring together a dynamic group of Black writers, organizers, artists, academics, and cultural figures to discuss the topics the two have dedicated their lives to understanding and teaching: vulnerability and shame resilience.Contributions by Kiese Laymon, Imani Perry, Laverne Cox, Jason Reynolds, Austin Channing Bro...
The founder of the #MeToo movement and the renowned vulnerability researcher have assembled a powerhouse group of Black leaders and thought leaders to explore the dynamics of resilience in the face of shame. This anthology is a moving window into the barriers to vulnerability that Black women and men face—and a stirring call for us all to build structures and cultures that promote physical and psychological safety.     
–
source
Blending behavioral science and design, Leidy Klotz's Subtract: The Untapped Science of Less offers a scientific appreciation of why we underuse subtraction—and how to access its untapped potential. When humans solve problems, we overlook an incredibly powerful option: We don't subtract. We pile on "to-dos" but don't consider "stop-doings." We crea...
Combining his training in architectural engineering and behavioral science, a University of Virginia scholar pinpoints a gaping hole in our mental math: we're constantly adding tasks, commitments, and possessions to our lives while neglecting to subtract any. If the defining word of your life is 'more,' this book is for you.     
–
source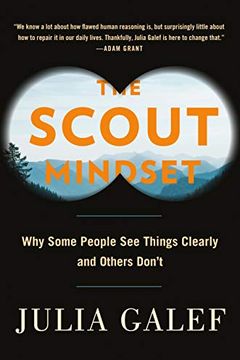 We know a lot about how flawed human reasoning is, but surprisingly little about how to repair it in our daily lives. Thankfully, an expert on applied rationality is here to change that. With insights that are both sharp and actionable, this book will teach you to think more clearly, see yourself more accurately, and be wrong a little less often.     
–
source
As the dean of freshmen at Stanford, she rescued students from helicopter parents who were constantly hovering and snowplow parents who prepared the path for their kids instead of preparing their kids for the path. Now, one of America's wisest thought leaders has given us another gift: she normalizes the struggles of being in our twenties (and thirties… and forties) and offers sage advice for navigating uncertainty, stress, and responsibility.     
–
source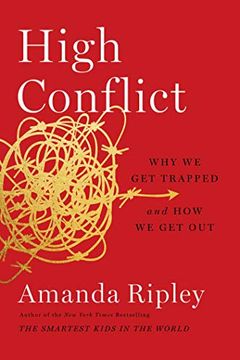 When we are baffled by the insanity of the "other side"—in our politics, at work, or at home—it's because we aren't seeing how the conflict itself has taken over.That's what "high conflict" does. It's the invisible hand of our time. And it's different from the useful friction of healthy conflict. That's good conflict, and it's a necessary force tha...
A few years ago, I read an article that fundamentally changed the way I think, write, and talk about contentious issues. The star journalist who wrote it has delivered a book that's even more illuminating. Amanda takes us around the world to understand how people learn to stop demonizing the other side and start agreeing to disagree productively. I think it should be required reading for everyone in politics and the media—and for anyone who's had a squabble with a colleague or a blowup at a family gathering     
–
source
Based on Matt Shirley's popular Instagram account, this smart and hilarious guide is a collection of tables, lists, and charts for all the visual learners out there striving to be a successful grown-up.We all know the particular pain that comes with having to be an actual adult, whether it's resetting your internet password on ten different sites, ...
This is a brilliant, hilarious portrait of the realities of being an adult. IMHO, Matt makes the cleverest charts on Instagram, and his book might be my favorite thing to emerge from the dumpster fire of 2020 that doesn't rhyme with 'Maxine'.     
–
source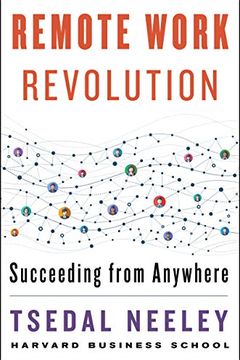 "I often talk about the importance of trust when it comes to work: the trust of your employees and building trust with your customers. This book provides a blueprint for how to build and maintain that trust and connection in a digital environment." —Eric S. Yuan, founder and CEO of ZoomA Harvard Business School professor and leading expert in virtu...
Long before the pandemic forced entire industries to go remote, this Harvard Business School professor was studying how to make remote work work. This is the guide you've been waiting for on how to lead, collaborate, stay productive, maintain well-being, and juggle work and life from home.     
–
source
Too many workplaces undervalue talented women and people of color while promoting mediocre white men. As a tech exec, entrepreneur, and CEO coach, Kim has zero tolerance for injustice. Her book tackles serious issues with clarity and humor to highlight smart steps that we can all take to combat discrimination and promote fairness.     
–
source
An Adam Grant Spring Book Pick A hidden set of rules governs who owns what--explaining everything from whether you can recline your airplane seat to why HBO lets you borrow a password illegally--and in this lively and entertaining guide, two acclaimed law professors reveal how things become mine. Mine is one of the first words babies learn. By the ...
Many of our toughest disputes are over ownership—nations go to war over land, businesses and governments clash over digital privacy, and people fight over parking spaces. Two law professors have written a fascinating book about why we claim things as ours and whether you have the right to recline your airplane seat.     
–
source
Useful Delusions by Shankar Vedantam
Social Chemistry by Marissa King
Eat a Peach by David Chang
Life Is in the Transitions by Bruce Feiler
Perfectly Confident by Don A Moore
Together by Vivek H Murthy
Think Like a Rocket Scientist by Ozan Varol
Joy at Work by Marie Kondo
More Myself by Alicia Keys
What's Your Problem? by Thomas Wedell-Wedellsborg
Do Nothing by Celeste Headlee
Powershift by Daymond John
Clearer, Closer, Better by Emily Balcetis
Friendship by Lydia Denworth
All You Have to Do Is Ask by Wayne Baker
Tightrope by Nicholas D. Kristof
The 4 Day Week by Andrew Barnes
You're Not Listening by Kate Murphy