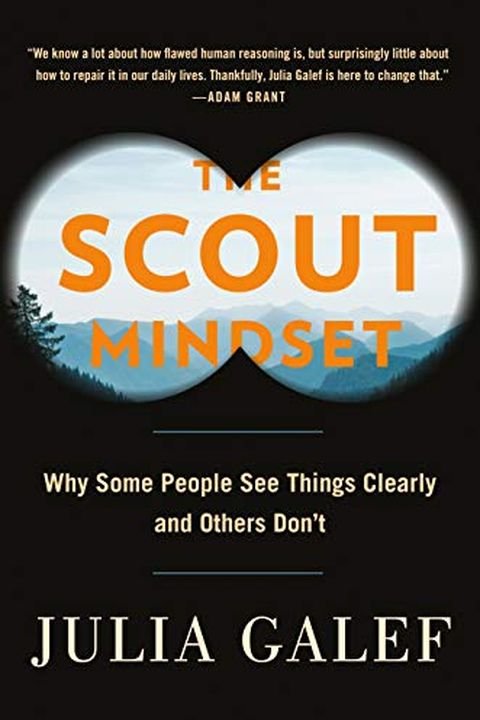 The Scout Mindset
Why Some People See Things Clearly and Others Don't
Julia Galef
A better way to combat knee-jerk biases and make smarter decisions, from Julia Galef, the acclaimed expert on rational decision-making. When it comes to what we believe, humans see what they want to see. In other words, we have what Julia Galef calls a soldier mindset. From tribalism and wishful thinking, to rationalizing in our personal lives and ...
Publish Date
2021-04-13T00:00:00.000Z
2021-04-13T00:00:00.000Z
Recommendations
Just finished this one by @juliagalef. Highly recommended. It's not easy to become (more of) a scout, but it's hard not to be inspired by this book.     
–
source
We know a lot about how flawed human reasoning is, but surprisingly little about how to repair it in our daily lives. Thankfully, an expert on applied rationality is here to change that. With insights that are both sharp and actionable, this book will teach you to think more clearly, see yourself more accurately, and be wrong a little less often.     
–
source
Note @davidshor has talked a lot about how education polarisation has realigned things in the States. Similar to here. And @juliagalef's "Scout Mindset" is an excellent book.     
–
source