Best Personal Development Books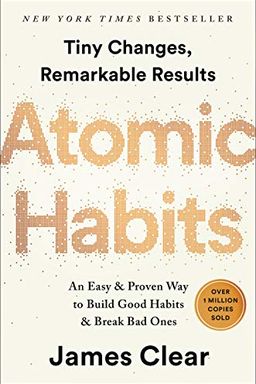 Atomic Habits
An Easy & Proven Way to Build Good Habits & Break Bad Ones
Discover a proven framework for improving every day with Atomic Habits. Written by one of the world's foremost experts in habit formation, James Clear, this instant New York Times bestseller offers practical strategies on how to form good habits, break bad ones, and master the tiny behaviors that lead to remarkable results. Drawing on biology, psychology, and neuroscience, Clear distills complex topics into simple behaviors that can be easily applied to daily life and work. Whether you want to overcome a lack of motivation, design your environment for success, or simply achieve your goals, Atomic Habits will reshape the way you think about progress and give you the tools you need to transform your habits.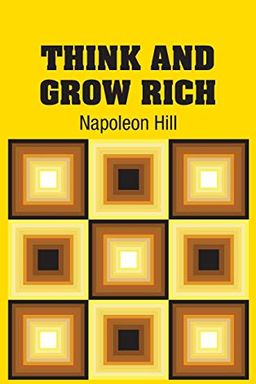 Discover the secrets to success with this timeless classic. Uncover the principles behind some of the most influential figures of the 20th century, including Henry Ford and John D. Rockefeller. This practical book will transform your life with its magical formula for success, found in its 15 chapters. Learn the three basic principles from Napoleon Hill: all success starts with an idea, thoughts require action, and positive thinking leads to positive results.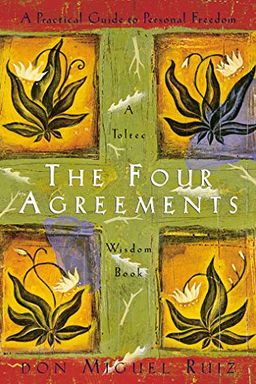 Transform your life with The Four Agreements, a powerful code of conduct based on ancient Toltec wisdom. Discover the source of self-limiting beliefs that rob us of joy and create needless suffering. This New York Times bestseller has sold over 6.5 million copies in the U.S. alone, and has been translated into 40 languages worldwide. Oprah Winfrey, Deepak Chopra, and other spiritual leaders praise the book's simple yet powerful message, making it a must-read for anyone seeking true happiness and love.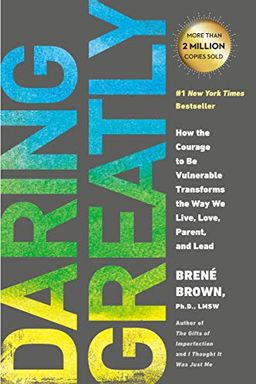 Daring Greatly
How the Courage to Be Vulnerable Transforms the Way We Live, Love, Parent, and Lead
Discover the transformative power of vulnerability with this #1 New York Times bestseller by thought leader Brené Brown. Based on twelve years of pioneering research, Daring Greatly dispels the myth that vulnerability equals weakness and teaches us that it's actually our most accurate measure of courage. Brown reveals how vulnerability is the birthplace of love, belonging, joy, and creativity, and explains how shutting ourselves off from vulnerability can distance us from the experiences that bring meaning to our lives. With Daring Greatly, step into the arena and let yourself be seen.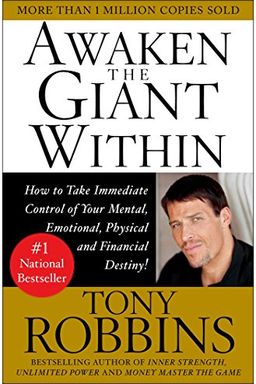 Discover powerful strategies and techniques to master your emotions, body, relationships, finances, and life with this expert guide from a leader in peak performance. With a step-by-step program focused on self-mastery, you'll learn how to awaken the giant within, discover your true purpose, and take control of your destiny.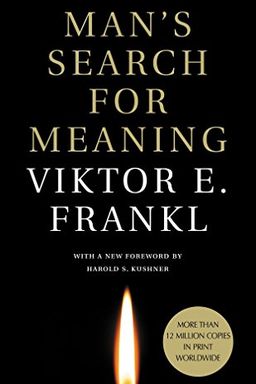 Discover how to find meaning in suffering and move forward with renewed purpose by exploring the riveting memoir of a psychiatrist who survived Nazi death camps. In this influential book, based on his own experience and the stories of his patients, the author argues that we cannot avoid suffering but we can choose how to cope with it and find meaning in it through his theory of logotherapy. This book is a must-read for anyone searching for significance in the act of living.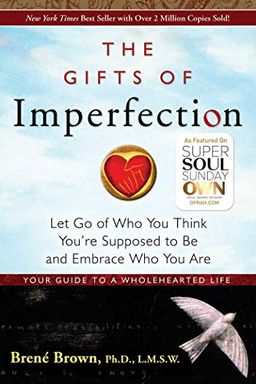 Learn how to embrace your imperfections and recognize your worth with this inspiring book by a New York Times best-selling author and professor. Through a decade of research, the author shares ten guideposts for Wholehearted Living, exploring how to cultivate courage, compassion, and connection. In this powerful read, you'll discover how to wake up each day feeling like you are enough and deserving of love and belonging.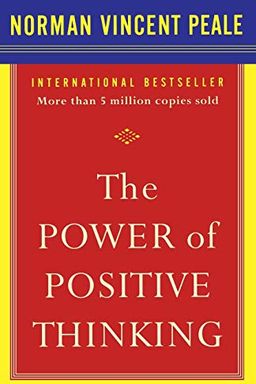 Discover the power of faith in action with this life-changing guide. Written with the sole objective of helping readers achieve a happy, satisfying, and worthwhile life, The Power of Positive Thinking has helped millions of men and women achieve fulfillment. Dr. Peale's practical techniques will teach you how to believe in yourself, expect the best, break the worry habit, and take control of your circumstances. Energize your life and achieve your goals with this phenomenal bestseller.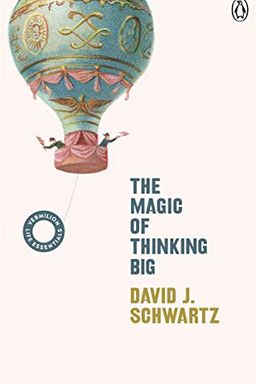 Discover the power of thinking big with this program designed by Dr. David J Schwartz. Learn how to achieve success and satisfaction in your job, family, and community, without relying on innate talent or intellect. This book offers practical methods for developing the habit of thinking and behaving in ways that lead to great success.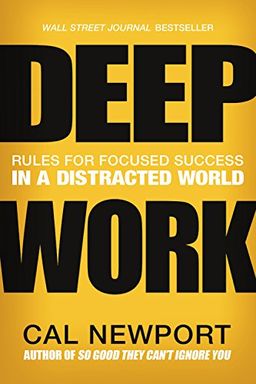 Deep Work
Rules for Focused Success in a Distracted World
Master the valuable skill of deep work, the ability to focus without distraction on complex tasks, and achieve extraordinary results. Author Cal Newport celebrates the power of concentration and presents a rigorous training regimen to cultivate a deep work ethic. Through cultural criticism and memorable stories, Deep Work provides actionable advice for anyone seeking success in a distracted world.
The ONE Thing by Gary Keller
The Untethered Soul by Michael A. Singer
The Obstacle Is the Way by Ryan Holiday
You Are a Badass at Making Money by Jen Sincero
The 5 Second Rule by Mel Robbins
The Compound Effect by Darren Hardy
Everything Is Figureoutable by Marie Forleo
Declutter Your Mind by S. J. Scott
Maybe You Should Talk to Someone by Lori Gottlieb
Rising Strong by Brené Brown
The Success Principles by Jack Canfield
No Excuses! by Brian Tracy
Tiny Beautiful Things by Cheryl Strayed
Eat Pray Love by Elizabeth Gilbert
Can't Hurt Me by David Goggins
Tools of Titans by Timothy Ferriss
The Happiness Advantage by Shawn Achor
The Six Pillars of Self-Esteem by Nathaniel Branden
Stillness Is the Key by Ryan Holiday
Radical Acceptance by Tara Brach
What to Say When You Talk to Your Self by Shad Helmstetter
The Slight Edge by Jeff Olson
A Return to Love by Marianne Williamson
Psycho-Cybernetics by Maxwell Maltz
Breaking The Habit of Being Yourself by Joe Dispenza
The Willpower Instinct by Kelly McGonigal
Super Attractor by Gabrielle Bernstein
The Antidote by Oliver Burkeman
Get Out of Your Own Way by Mark Goulston
Becoming by Michelle Obama
Never Split the Difference by Chris Voss
The Wisdom of Sundays by Oprah Winfrey
Failing Forward by John C. Maxwell
The Alter Ego Effect by Todd Herman
The Body Keeps the Score by Bessel van der Kolk
The Moment of Lift by Melinda Gates
When Things Fall Apart by Pema Chodron
Gmorning, Gnight! by Lin-Manuel Miranda
See You At The Top by Zig Ziglar
High Performance Habits by Brendon Burchard
The Third Door by Alex Banayan
100 Days to Brave by Annie F. Downs
The Power of Full Engagement by Jim Loehr
The Big Leap by Gay Hendricks
Finding Your Own North Star by Martha Beck
The Myth of the Nice Girl by Fran Hauser
Radically Happy by Phakchok Rinpoche
The Second Mountain by David Brooks
The Book of Joy by Dalai Lama
Give and Take by Adam Grant
The Millionaire Fastlane by MJ Demarco
The 15 Invaluable Laws of Growth by John C. Maxwell
Art of Living by Epictetus
Tribe of Mentors by Tim Ferriss
The Little Book of Common Sense Investing by John C. Bogle
How to Fail at Almost Everything and Still Win Big by Scott Adams
Pre-Suasion by Robert Cialdini
Dying To Be Me by Anita Moorjani
Self-Compassion by Kristin Neff
Barking Up the Wrong Tree by Eric Barker
Crushing It! by Gary Vaynerchuk
The Happiness Trap by Russ Harris
Good Vibes, Good Life by Vex King
Just Listen by Mark Goulston
Getting Past Your Past by Francine Shapiro
Change Your Brain, Change Your Life by Daniel G. Amen
Change Your Schedule, Change Your LIfe by Suhas Kshirsagar
Girl Code by Cara Alwill Leyba
I Am That Girl by Alexis Jones
Off the Clock by Laura Vanderkam
The 12 Week Year by Brian P. Moran
Buy Yourself the F*cking Lilies by Tara Schuster
Broke Millennial by Erin Lowry
The Simple Path to Wealth by J L Collins
More Than Enough by Elaine Welteroth
Lost Connections by Johann Hari
The Code of the Extraordinary Mind by Vishen Lakhiani
Be Obsessed or Be Average by Grant Cardone
Mindsight by Daniel J. Siegel
Maximum Achievement by Brian Tracy
She Means Business by Carrie Green