Sort by
Latest Recommendations First
"Adapt" by Tim Harford is a groundbreaking read that introduces an inspiring approach to solving life's most pressing problems. Instead of relying on ready-made solutions and expert opinions, Tim Harford advocates for the importance of adaptive trial and error. Through weaving together psychology, biology, economics, and field experience, Harford gives us the necessary ingredients to turn failure into success, making this book a breakthrough handbook for surviving and prospering in an ever-shifting world.
I stand by listening to audiobooks as I walk or run. Feed your mind as you tone your body. Listening to "Adapt" by @TimHarford and seeing again that he is one of the best writers to ever exist. His books will last forever.     
–
source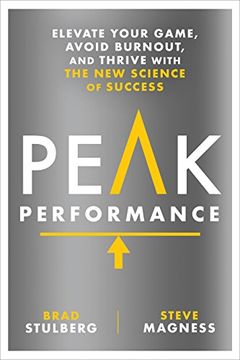 Peak Performance
Elevate Your Game, Avoid Burnout, and Thrive with the New Science of Success
Discover the secrets of success with this groundbreaking book on peak performance. Written by a former McKinsey consultant and Olympic coach of athletes, this book combines inspiring stories of top performers with the latest scientific insights on what drives great performance. Learn how to enhance your own performance with practices used by successful individuals across various fields, including alternating periods of work and rest, developing a self-transcending purpose, and priming the body and mind for productivity. Whether you're an athlete, intellectual, or artist, this life-changing book will teach you how to achieve your best and take your game to the next level.
This book is extremely interesting and informative. I now understand myself more and why I do certain things. I learned all this from almost fatal mistakes. I'm listening to Peak Performance on my Audible app. Try Audible and get it here:     
–
source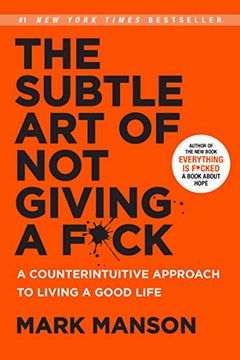 This self-help guide takes a realistic and raw approach to improving our lives. Forget positivity, acceptance is key, according to the author, who argues that we should confront painful truths and embrace our limitations. The book encourages readers to focus on what truly matters and find wealth in experiences rather than material possessions. The no-holds-barred writing style, filled with humor and real-life anecdotes, provides a refreshing perspective on how to lead a contented and grounded life.
@taofeek_ob One of the best books I have ever read.     
–
source
Explore the global impact of energy on politics, economics, and conflict in The Quest by Pulitzer Prize-winning author Daniel Yergin. Delve into our civilization's traditional energy sources and the newer resources that are vying to take their place. Gain insights into coal, electricity, natural gas, and climate change as Yergin leads readers through the rebirth of renewable energies, energy independence, and the return of the electric car. Epic in scope and timely in subject matter, The Quest takes readers on a journey that reveals the technologies, decisions, and individuals that are shaping our future.
Reading this book and Trump coming to power backed by Russia became clear. Obama breaking the back of Russia with shale oil shattered Russian calculations. Biden coming with "clean energy" is an Obama era continuation. Why Trump chose Tillerson as Secretary of State. I am amazed!     
–
source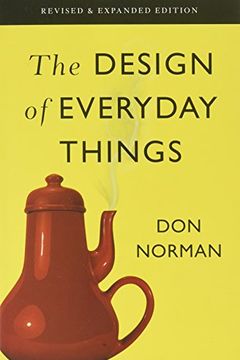 This thought-provoking book argues that product design that ignores the needs of users and principles of cognitive psychology can make even the smartest people feel inept. The author, a cognitive scientist, explains how good design can guide users effortlessly to the right action at the right time by making things visible, exploiting natural relationships, and using intelligent constraints. With an updated introduction, The Design of Everyday Things is a powerful primer on how excellent design can be the key to influencing consumer behavior.
@TosinOyinloye_ Better to read wide bro. "The Design of Everyday Things" is one book I still love as it takes one deeper into the field and breaks many assumptions.     
–
source
This book tackles the potential benefits and drawbacks of emerging technologies in today's economy. Tim O'Reilly, a Silicon Valley intellectual, combines memoir, business strategy, and calls to action to explore crucial questions about the future of jobs, education, inequality, and more. Using his experience at O'Reilly Media, O'Reilly provides a framework for understanding how the ecosystem of digital businesses can create marketplace advantage and customer value. He urges entrepreneurs to utilize technology to create amazing human experiences and build a better future. This book challenges readers to think about the future of technology and its impact on society.
@imasuen_design Amazon when dey even design how dem dey take work with each other. No be every opata dem dey answer. Recommend the book "WTF" by @timoreilly to understand Amazon.     
–
source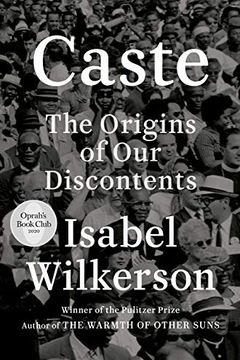 Caste
The Origins of Our Discontents
Explore the hidden caste system that has shaped America through this immersive and deeply researched narrative by the Pulitzer Prize-winning author of The Warmth of Other Suns. In Caste, Isabel Wilkerson examines the power hierarchy that defines our lives today, beyond race, class, or other factors. Through real stories about people like Martin Luther King Jr. and baseball's Satchel Paige, she uncovers the eight pillars that underlie caste systems across civilizations. Wilkerson also links the caste systems of America, India, and Nazi Germany, showcasing how the cruel logic of caste requires a bottom rung to measure against. This eye-opening read offers hope in moving beyond these artificial and destructive separations in pursuit of our common humanity.
The book "Caste" is one of the best books that I've read. I have read each chapter so far more than once to let it sink in. I think of the way we use language to describe each other in Nigeria and understand why the civil war happened. Genocide doesn't happen at once. It is slow.     
–
source
Discover the fascinating and influential world of Freemasonry with this enthralling exploration. From its founding in London in 1717, Freemasonry quickly spread across the globe and became pervasive in shaping society. Throughout history, Freemasonry has been both feared and revered, with ties to famous figures like George Washington and Walt Disney, and the origins of groups like the Mormon Church and the Sicilian mafia. Join author John Dickie on a journey through the misunderstood history of this secret brotherhood that continues to hold influence today.
Interesting how Freemasons are directly and indirectly linked to the revolutions in France and America. There was an equality the fraternal society taught to men that became above aristocracy and religion. Reading the book "The Craft" made me understand a bit of history and myth.     
–
source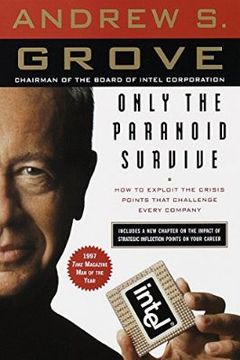 Leadership, strategy, and adaptation are at the forefront of this book by a former CEO of the world's largest chip maker. Grove shares his philosophy on how to navigate difficult moments of change, which he calls Strategic Inflection Points. These moments can make or break a company, but Grove shows how they can be opportunities to come out stronger. This classic guide to leadership and management includes real-life examples of Grove's successes and failures, including how he handled the Pentium flaw that threatened Intel's reputation. The new chapter in the Currency Paperback edition also offers advice on predicting and benefiting from Strategic Inflection Points in one's own career.
@victor_mapunga Yes, my best business book still is "Only the Paranoid Survive" by Andy Grove the late Chairman of Intel. Paranoia still fails as all empires must die.     
–
source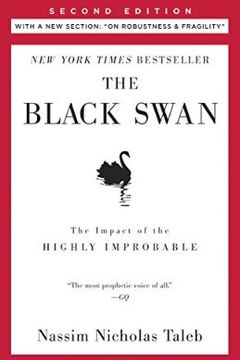 Discover the power of Black Swan events with this thought-provoking and revolutionary book. Through playful and engaging writing, the author explains why Black Swan events have such massive consequences, despite their perceived improbability. This second edition includes a new essay that provides tools to better understand and navigate the complexity of a Black Swan world.
My life at this point has been about looking for human behavior patterns. Black Swan as a book, jarred me into consciousness. I realized that the real patterns to look for are those rare ones with outsize impact. I started looking back at Black Swans in my life.     
–
source
Atomic Habits by James Clear
Tribe of Mentors by Tim Ferriss
The Power of Moments by Chip Heath
The Innovation Blind Spot by Ross Baird
Extreme Ownership by Jocko Willink
Superforecasting by Philip E. Tetlock
Breakout Nations by Ruchir Sharma
Blink by Malcolm Gladwell
The Doors of Perception by Aldous Huxley
Diffusion of Innovations, 5th Edition by Everett M. Rogers
Crucial Conversations by Kerry Patterson
Battlefield of the Mind by Joyce Meyer
The Prayer of Jabez by Bruce Wilkinson
The Predators' Ball The Junk Bond Raiders and the Man Who Staked Them by Connie Bruck
You Can Get Anything You Want by Roger Dawson