Best Management Books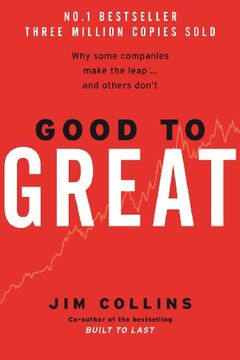 Discover the secrets to taking your company from good to great through the groundbreaking research conducted by Jim Collins and his team. Delve into the distinguishing characteristics of elite companies that achieved long-term sustained performance and beat the general stock market by seven times. Uncover surprising findings on leadership, simplicity in strategy, discipline, technology, and more. This book will challenge your beliefs about what it takes to transform a company and leave you with a newfound perspective on management strategy and practice.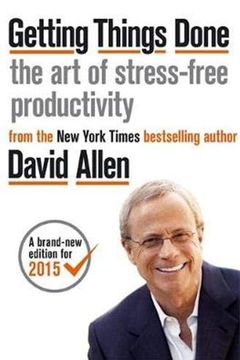 Discover a revolutionary approach to getting things done with this influential book on personal organization. Originally published decades ago, it has become a classic and spawned a whole culture of tools, websites, and seminars. This updated edition, rewritten by the author himself, adds new material and glossary, making it an evergreen resource for years to come. With cognitive science research validating its principles, it's a must-read for anyone looking to take control of their life and achieve their goals.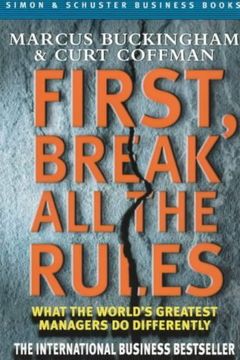 Discover the secrets of the world's top-performing managers in this groundbreaking book. Based on a study of over 80,000 managers, learn what sets them apart and how to apply their techniques for success in your own career. A must-read for managers at any level.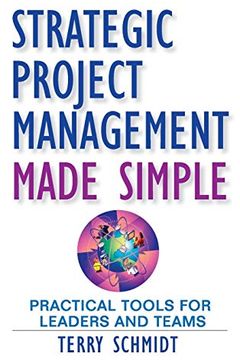 Learn how to turn project ideas into actionable plans with Strategic Project Management Made Simple. This book introduces a step-by-step process and an interactive thinking tool to help teams design strategic projects and action initiatives. By answering the four critical questions of what, why, how, and what other conditions must exist, readers can create a solid strategic foundation using the Logical Framework - a Systems Thinking approach. Avoid adhoc and haphazard methods and execute your strategies successfully with this unique and memorable book.
This classic, bestselling self-help book offers rock-solid advice for personal and professional success. With over 15 million copies sold, the principles in this book have helped famous people reach new heights in their careers and personal lives. Discover the six ways to make people like you, the twelve ways to win people to your way of thinking, and the nine ways to change people without arousing resentment. Perfect for anyone looking to achieve maximum potential in the competitive modern age.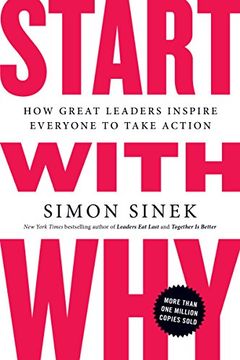 Discover the secret to why some people and organizations are more innovative, influential, and profitable than others in this powerful and engaging exploration. Through studying influential leaders like Martin Luther King Jr. and Steve Jobs, Simon Sinek discovered they all had one thing in common: they started with why. With compelling real-life stories, Sinek shares his insights on what it takes to truly lead and inspire.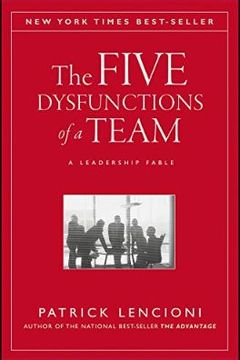 Learn the secrets of team leadership with this gripping fable from a bestselling author. Follow Kathryn Petersen, CEO of Decision Tech, as she must unite her struggling team or risk bringing down the entire company. Patrick Lencioni breaks down the five dysfunctions that plague even the best teams, providing actionable steps to create a cohesive and effective team. With his trademark storytelling and insightful model, you'll walk away inspired to become an exceptional team leader.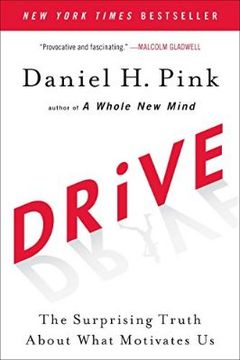 Drive
The Surprising Truth About What Motivates Us
Discover the paradigm-shattering approach to motivation in this persuasive book by Daniel H. Pink. Drawing on four decades of scientific research, Pink asserts that rewards like money are not the best way to motivate. Instead, he explores the deeply human need for autonomy, mastery, and purpose, offering surprising techniques for putting these elements into action. This unique book will transform how you think and live, whether at work, school, or home.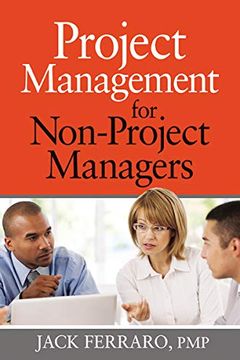 "Project Management for Non-Project Managers" is a practical guide that helps functional managers learn project management methodology and processes. Written by a seasoned project management consultant, the book bridges the gap between project managers and functional managers to improve organizational performance. This guide demystifies the jargon and processes of project management, encouraging functional managers to master critical PM skills and ensure their projects' success, making them more strategic and collaborative in nature. By actively owning project strategies, managers can keep their team's projects on track and increase their business value.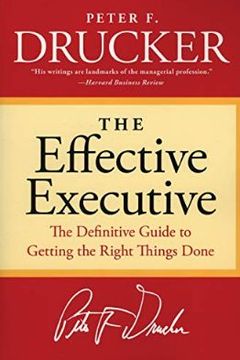 Discover the key habits of mind essential to business effectiveness in this insightful book. Learn how to manage your time, prioritize tasks, and make effective decisions that contribute to the success of your organization. Peter F. Drucker, a renowned business expert, draws on his extensive experience to provide fresh insights into old and seemingly obvious business situations. Whether you're an executive or aspiring to be one, this book is a must-read for anyone looking to improve their effectiveness in the workplace.
High Output Management by Andrew S. Grove
The Innovator's Dilemma by Clayton M. Christensen
The 7 Habits of Highly Effective People by Stephen R. Covey
The Fast Forward MBA in Project Management by Eric Verzuh
Project Management Absolute Beginner's Guide by Greg Horine
Measure What Matters by John Doerr
The Power of Habit by Charles Duhigg
The Essential Drucker by Peter F. Drucker
Project Management by Harold Kerzner
Brilliant Project Management by Stephen Barker
The Hard Thing About Hard Things by Ben Horowitz
The Making of a Manager by Julie Zhuo
Peopleware by Tom Demarco
Crossing the Chasm by Geoffrey A. Moore
Radical Candor by Kim Scott
Crucial Conversations by Kerry Patterson
Leading Change, With a New Preface by the Author by John P. Kotter
Essential Scrum by Kenneth S. Rubin
FranklinCovey Project Management for The Unofficial Project Manager Paperback by Kory Kogon
Rescue the Problem Project by Todd C. Williams Pmp
A Guide to the Project Management Body of Knowledge by Project Management Institute
Influence by Robert B. Cialdini
Creativity, Inc. by Ed Catmull
Thinking, Fast and Slow by Daniel Kahneman
Checklist Manifesto by Atul Gawande
The Toyota Way, Second Edition by Jeffrey Liker
Cracking the Sales Management Code by Jason Jordan
Coaching Salespeople into Sales Champions by Keith Rosen
The New One Minute Manager by Ken Blanchard
Alpha Project Managers by Andy Crowe Pmp Pgmp
Project Management JumpStart by Kim Heldman
The First-Time Manager by Jim McCormick
The Manager's Path by Camille Fournier
The ONE Thing by Gary Keller
The Lean Startup by Eric Ries
Leaders Eat Last by Simon Sinek
Delivering Happiness by Tony Hsieh
Escaping the Build Trap by Melissa Perri
Multipliers by Liz Wiseman
The Coaching Habit by Michael Bungay Stanier
Sales Management. Simplified. by Mike Weinberg
Do the Work by Steven Pressfield
The Accidental Sales Manager by Chris Lytle
The New Rules of Management by Peter Cook
Now, Discover Your Strengths by Gallup
The project manager who smiled by Peter Taylor
Project Management Lite by Juana Clark Craig
The Plugged-In Manager by Terri L. Griffith