Sort by
Latest Recommendations First
A heartwarming and inspiring fable for all ages, this book by a beloved British illustrator features four unlikely friends who embark on a journey of self-discovery and universal lessons. Through 100 stunning hand-drawn illustrations and charming, hand-written text, readers will laugh, cry, and be reminded of the power of kindness, hope, and friendship. A must-read modern classic for fans of The Tao of Pooh and The Alchemist.
Full Book Review of The Boy, The Mole, The Fox & The Horse: —— Simple but amazing book that I read from at random times throughout the week.     
–
source
Discover the secrets to making change happen in personal and professional life with this ground-breaking book. Chip and Dan Heath explain why change is so hard and how we can overcome our resistance to it. By understanding the relationship between our emotional and intellectual selves, we can direct the rider, motivate the elephant, and shape the path to successfully make a switch. Filled with engaging and entertaining stories, this indispensable guide is sure to become a classic.
@LeGrandBlondW Switch by Dan Heath     
–
source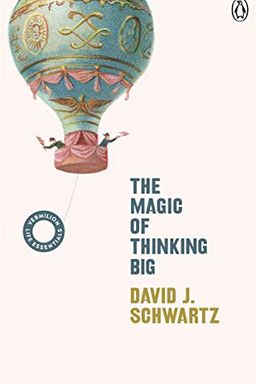 Discover the power of thinking big with this program designed by Dr. David J Schwartz. Learn how to achieve success and satisfaction in your job, family, and community, without relying on innate talent or intellect. This book offers practical methods for developing the habit of thinking and behaving in ways that lead to great success.
Book #11 9/10 Enjoyed the read - good one to start with. I'd recommend it if you want to be more successful and find out what to focus on.     
–
source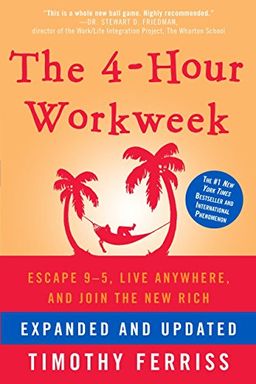 Revolutionize the way you work and live with The 4-Hour Workweek. This guide to luxury lifestyle design provides practical tips and case studies to help you escape the rat race, travel the world, and earn a monthly five-figure income with zero management. Learn how to outsource your life to overseas virtual assistants for $5 per hour, eliminate 50% of your work in 48 hours, and trade a long-haul career for frequent mini-retirements. The newly expanded edition includes real-world templates and the latest tools and tricks for living like a diplomat or millionaire without being either.
Book #9 9/10 Highly recommend this to anyone who feels like pursuing his dreams but doesn't really know how to get there yet. Inspiring!     
–
source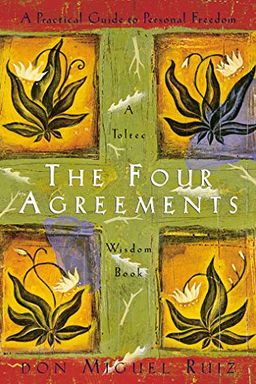 Transform your life with The Four Agreements, a powerful code of conduct based on ancient Toltec wisdom. Discover the source of self-limiting beliefs that rob us of joy and create needless suffering. This New York Times bestseller has sold over 6.5 million copies in the U.S. alone, and has been translated into 40 languages worldwide. Oprah Winfrey, Deepak Chopra, and other spiritual leaders praise the book's simple yet powerful message, making it a must-read for anyone seeking true happiness and love.
Book #8 9/10 A book I would recommend everyone to read. These four statements have been my guide before and even more so now. Ty @bp22     
–
source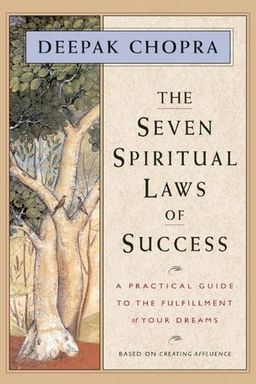 Discover a life-altering perspective on success in this powerful book. Bestselling author Deepak Chopra shares seven simple, powerful principles based on natural laws that will help you create success in all areas of your life. Learn how to live in harmony with natural law to achieve well-being, good health, fulfilling relationships, and material abundance easily and effortlessly. With timeless wisdom and practical steps, this is a book you will want to cherish and refer to for a lifetime.
Book #4 8.5/10 Enjoyed this one (slow) although quite spiritual, but great advice. Dissolve your ego, be positive and more conscious.     
–
source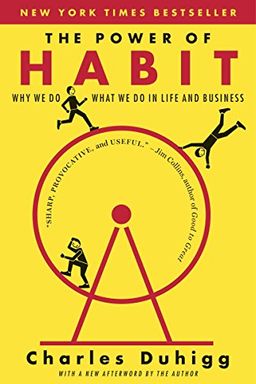 Discover the fascinating science behind our habits and how they can be changed in this bestselling book. Pulitzer Prize-winning reporter Charles Duhigg takes us from the boardrooms of Procter & Gamble to the civil rights movement, presenting a whole new understanding of human nature and its potential. At its core, The Power of Habit provides an exhilarating argument: understanding how habits work is the key to achieving success in life, business, and beyond. With captivating storytelling and practical advice, this book has been hailed by critics as essential reading.
Book #2 8/10 Explains the cue-routine-reward loop of habits (focus on routine). Helps reflecting. Willpower is a resource. Nice examples.     
–
source
Discover the timeless wisdom of The 7 Habits of Highly Effective People, the #1 Most Influential Business Book of the Twentieth Century. Explore the seven habits that have transformed the lives of millions of people worldwide: be proactive, begin with the end in mind, put first things first, think win/win, seek first to understand, then to be understood, synergize, and sharpen the saw. This 30th anniversary edition features added takeaways from Sean Covey on how to apply these habits in our modern age. With practical anecdotes and penetrating insights, this beloved classic offers a principle-centered approach to solving personal and professional problems, living with fairness, integrity, honesty, and human dignity.
Book #1 7.5/10 Very valuable core ideas. A lot of intuitive topics that are great to see written down. Little long. Great first book.     
–
source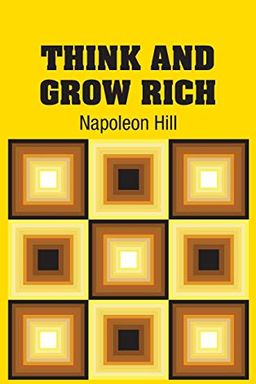 Discover the secrets to success with this timeless classic. Uncover the principles behind some of the most influential figures of the 20th century, including Henry Ford and John D. Rockefeller. This practical book will transform your life with its magical formula for success, found in its 15 chapters. Learn the three basic principles from Napoleon Hill: all success starts with an idea, thoughts require action, and positive thinking leads to positive results.
Books that had a great impact on me: #1 Switch #2 Think and Grow Rich #3 Outliers #4 Nudge     
–
source
Discover how every choice we make is influenced by biases and learn how to nudge yourself towards better decision-making. Nobel Prize-winning economist Richard H. Thaler and Harvard Law professor Cass R. Sunstein provide eye-opening examples and decades of research to show that our choices are never neutral. Using "choice architecture," we can nudge ourselves and others towards decisions that benefit our families, society, and planet without limiting our freedom of choice. A must-read for anyone looking to enhance their decision-making skills.
Books that had a great impact on me: #1 Switch #2 Think and Grow Rich #3 Outliers #4 Nudge     
–
source
Man's Search for Meaning by Viktor E. Frankl