Sort by
Latest Recommendations First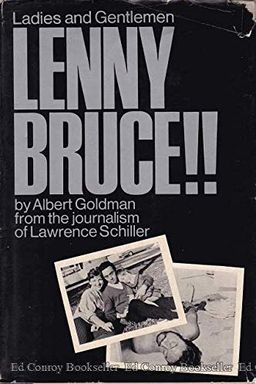 Explore the intriguing life of comic legend Lenny Bruce through this captivating biography. Unlike other biographies, this book reveals Bruce's personal life, which was largely unknown due to his controversial act being considered unfit for decent audiences. The author uses the journalism of Lawrence Schiller to analyze Bruce's comedy, which is key to understanding the comedian himself. From his youth as Leonard Alfred Schneider to his rise to stardom and legal battles, this book is an engrossing and informative read.
Required reading for aspiring stand ups; "Ladies and Gentlemen, Lenny Bruce." I've had this book for 25 years. A genuine classic.     
–
source
Discover the fascinating science behind our most basic biological function with this instant New York Times bestseller. Journalist James Nestor explores the lost art of breathing and its impact on our health and well-being. From ancient practices like Pranayama and Tummo to modern science, Breath reveals how adjusting our breathing can improve athletic performance, heal internal organs, and even straighten scoliotic spines. With thousands of years of medical texts and cutting-edge research, this book will change the way you think about the simple act of breathing.
This book is awesome. James Nestor is the guest on the podcast today and I listened to this audiobook beforehand. Most people have no idea how to do breathing exercises and how beneficial they are. I learned a…     
–
source
Discover shocking new revelations about the Manson murders and the FBI's involvement in this riveting reassessment of a pivotal moment in American history. Journalist Tom O'Neill's twenty-year fascination with the case led him to uncover evidence of a cover-up behind the "official" story, including police carelessness, legal misconduct, and potential surveillance by intelligence agents. From reclusive celebrities to seasoned spies, O'Neill's quest for the truth is rife with shady cover-ups and suspicious coincidences. With hundreds of new interviews and never-before-seen documents, CHAOS could be strong enough to overturn the verdicts on the Manson murders. This is a fascinating and explosive book that will forever change our understanding of the crimes that lit a flame of paranoia across the nation and spelled the end of the sixties.
I can't recommend this book enough, and yesterday it came out on paperback. After the podcast the hardcovers were all sold out, but the audio and kindle versions are also available. It's an INSANE story that took Tom…     
–
source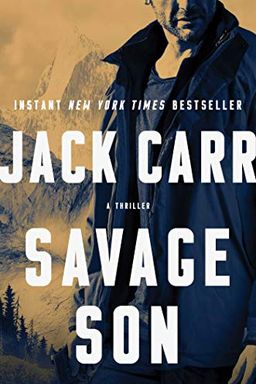 Former Navy SEAL James Reece must outwit the Russian mafia to save his life and that of a woman on the run in the Siberian wilds. Meanwhile, a traitorous CIA officer is determined to end Reece. With the help of two friends, Reece battles in a dangerous game of survival in this heart-pounding thriller that explores the depths of humanity's instincts.
This book is fucking excellent! jackcarrusa knocked it out of the park! I'm riveted!     
–
source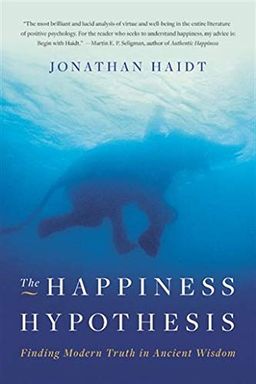 Explore the intersection of philosophy and psychology in this thought-provoking book. Award-winning psychologist Jonathan Haidt delves into enduring maxims such as "Do unto others as you would have others do unto you" and "What doesn't kill you makes you stronger," and shows how they can bring more happiness and fulfillment to our lives. A truly transformative read.
I really can't recommend this book enough. It's one of the best and most insightful books I've ever read. Jonathan Haidt was a fantastic guest on the podcast and this book is just amazing…     
–
source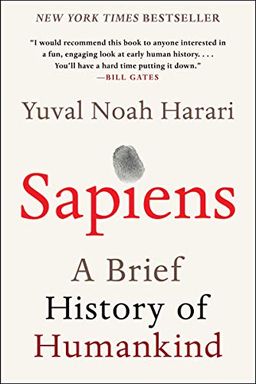 Sapiens
A Brief History of Humankind
Discover the story of human history, from the first humans to walk the earth to today's modern society. Explore how we came to believe in gods, nations, and human rights, and how our societies were shaped by the Cognitive, Agricultural, and Scientific Revolutions. Sapiens covers it all, using insights from biology, anthropology, paleontology, and economics to challenge our beliefs about what it means to be human. Are we happier now than we were before? Can we change our behavior and influence the future? Dr. Yuval Noah Harari's provocative and wide-ranging book will challenge the way you think about our species and our place in the world.
Really enjoying "Sapiens" by yuval_noah_harari It really puts in perspective how bizarre human beings are. It's an awesome overview of our species.     
–
source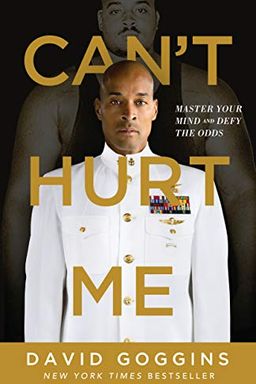 Explore the remarkable transformation of a depressed young man facing poverty, prejudice and abuse who became a decorated U.S. Armed Forces icon and conqueror of endurance athlete records. Discover the secrets behind his mental toughness, self-discipline and hard work, as he shares his incredible life story and the path to unlocking the full potential within us all. This book will inspire you to push through pain, overcome fears, and surpass your wildest expectations.
This book will change your fucking life. @davidgoggins It's time to go to war with yourself.     
–
source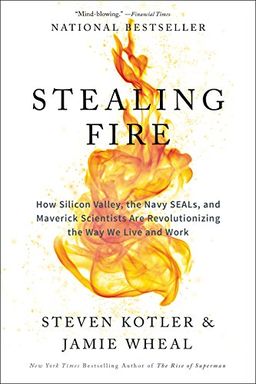 Stealing Fire
How Silicon Valley, the Navy SEALs, and Maverick Scientists Are Revolutionizing the Way We Live and Work
"Stealing Fire" by Steven Kotler and Jamie Wheal is a mind-blowing exploration of the underground revolution that industry leaders like Elon Musk, Navy SEALs, and Silicon Valley executives have been quietly harnessing to outperform the competition: rare and controversial altered states of consciousness. This book takes readers on a journey through the secrets of this revolution, providing insights into its applications and techniques. "Stealing Fire" is the ultimate guidebook for those who aspire to live richer, more productive lives by tapping into the transformative potential of altered states.
I had a beautiful run in the rain today while listening to kotler.steven's "Stealing Fire". benaskren recommended it to me, and it's an excellent book on the power of meditation and…     
–
source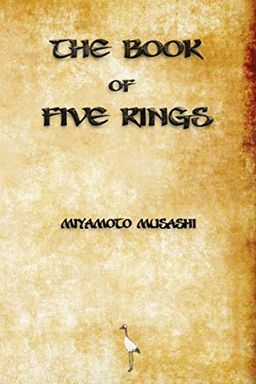 Discover the diverse Ways of life, including the Way of poetry, tea, archery, and more in this classic text. Explore the twofold Way of pen and sword, said to be the practice of a true warrior. Learn how even those without natural ability can become warriors by adhering to these principles. Embrace the resolute acceptance of death that comes with following the Way of the warrior.
Musashi has been a constant source of inspiration for me for most of my life. The Book Of Five Rings is, in my opinion, one of the most valuable things anyone has ever written. #Repost…     
–
source
This book explores the challenges facing returning veterans and the impact of post-traumatic stress disorder. Author Sebastian Junger draws on history, psychology, and anthropology to show how modern society clashes with our tribal instincts. Junger argues that many veterans struggle not only with trauma, but also with reintegrating into individualist societies. With well-researched analysis and compelling writing, this timely book offers a new perspective on veteran's affairs and the need to repair our social dynamic.
This book by Sebastian Junger is fucking epic. I can't recommend it enough.     
–
source
Joe Beef by Frederic Morin
Shook One by Charlamagne Tha God
21 Lessons for the 21st Century by Yuval Noah Harari
Coyote America by Dan Flores
The Art of Living and Dying by Osho
Going Clear by Lawrence Wright
Turning Pro by Steven Pressfield
Sex at Dawn by Christopher Ryan
Empire of the Summer Moon by S. C. Gwynne
The Talent Code by Daniel Coyle
American Buffalo by Steven Rinella
Outliers by Malcolm Gladwell
The God Delusion by Richard Dawkins
Blood and Thunder by Hampton Sides
The Journey of Crazy Horse by Joseph M. Marshall III
Son of the Morning Star by Evan S. Connell
Guns, Germs, and Steel by Jared Diamond
The War of Art by Steven Pressfield
The Tipping Point by Malcolm Gladwell
The Four Agreements by Don Miguel Ruiz
Zen in the Art of Archery by Eugen Herrigel
Fingerprints of the Gods by Graham Hancock
Race Matters, 25th Anniversary by Cornel West
Food of the Gods by Terence Mckenna
Best Evidence by David S. Lifton
The Sacred Mushroom and The Cross by John M. Allegro