Sort by
Latest Recommendations First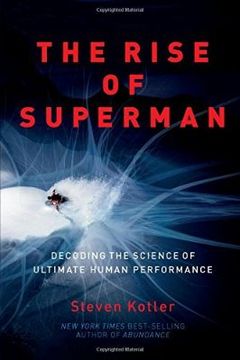 Uncover the secrets of ultimate human performance as extreme athletes break physical barriers and enter the state of consciousness known as "flow." Bestselling author Steven Kotler explores this fascinating topic, drawing on his research and interviews with top action sports athletes. Discover how flow can help us perform at our best and unlock our own potential. This groundbreaking book presents a world of profound possibilities, challenging our beliefs about what we can achieve.
@jmarbach "The Rise of Superman" is an excellent book about this.     
–
source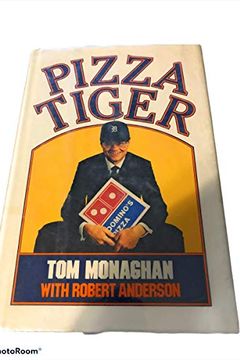 A self-made multimillionaire and owner of the Detroit Tigers, Tom Monaghan, shares his life story and business practices that have made him a success. Learn from his personal qualities and get inspired by his journey. This book is accompanied by 8 pages of black-and-white photographs.
Btw this book is 10/10     
–
source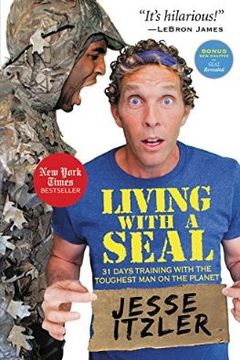 This #1 bestseller follows the thrilling month-long journey of an entrepreneur living and training with a Navy SEAL. Written by Jesse Itzler, the book shares the hilarious and inspiring escapades that resulted in an unexpected friendship and numerous life-changing lessons. Brace yourself for stepping outside of your comfort zone and gaining much more than just muscle.
I think "Can't Hurt Me" by @davidgoggins is becoming my most often recommended book. Hilarious when paired with "Living with a Seal" by @JesseItzler.     
–
source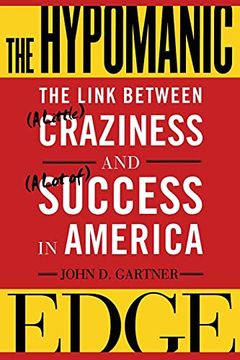 Discover the fascinating world of hypomania - the genetically based, mild form of mania that gives people high energy, creativity, and a love of risk-taking. This book delves into the American obsession with hypomania and explores its impact on our culture.
@dotpem @aagha this is a great book though     
–
source
"Winning" by Tim S. Grover is a brutally honest formula that offers thirteen crucial principles for achieving unbeatable performance in sports, business, or any fiercely competitive arena. Grover strips away the cliches and rah-rah mentality that create mediocrity and challenges you to embrace reality with single-minded intensity. Whether you're an athlete, an entrepreneur, a CEO, a salesperson or simply a competitor determined to stand in the winner's circle, this book is the key to massive success.
Winning: The Unforgiving Race to Greatness: 5/5 stars. Incredible book. Will be coming back again and again.     
–
source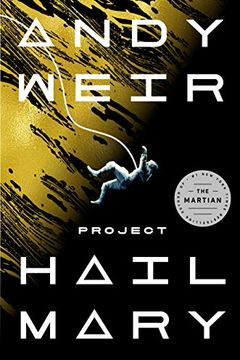 A lone survivor is awakened on a desperate mission to save humanity and the earth from extinction. But there's a catch: he can't remember his name, his assignment, or even how to complete it. Armed with only his wits and an unexpected ally, he embarks on an interstellar journey to conquer an impossible task. Part scientific mystery, part dazzling adventure, Project Hail Mary is a survival tale that rivals The Martian while exploring uncharted territories of space.
Project Hail Mary: 5/5 stars. I have no idea why this book was so much fun, but it was really, really good. The science was clever, the story was great.     
–
source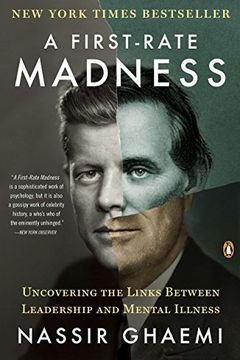 Discover the powerful links between mental illness and leadership in this groundbreaking New York Times bestseller. Nassir Ghaemi, director of the Mood Disorders Programme at Tufts Medical Center, explodes the myth that leaders must be well-adjusted in A First-Rate Madness. Examining the profiles of iconic leaders such as Churchill, Lincoln, and Hitler, Ghaemi postulates that it's the very qualities of mood disorders that make for great leadership, particularly in times of high stress. With breathtaking insight, this book challenges many perceptions about greatness and the mind.
Huge thank you to whoever recommended this book; I can't remember who you are. It's fascinating.     
–
source
This book explores the theme of lying in our everyday lives and society as a whole. The author, a bestselling author and neuroscientist, argues that telling the truth, especially in situations where white lies are often used, can simplify our lives and improve society. This thought-provoking read sheds light on an aspect of our behavior that is often overlooked but has profound implications.
You want a comms strategy that wins in 2021? 1. Read this book 2. Be very kind but always completely 100% honest in every conversation. Even when the truth is uncomfortable or confrontational. We forgive all kinds of vice. We do not forgive deceit.     
–
source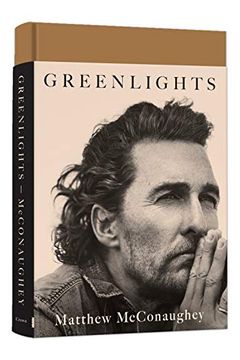 An Academy Award®–winning actor shares raucous stories and outlaw wisdom in this unconventional memoir. Filled with lessons learned the hard way about living with greater satisfaction, this book covers how to get relative with inevitable challenges, hurt people less, get hurt less, and have more fun. With fifty years of sights and seens, felts and figured-outs, graces, truths, and beauties of brutality, this is a guide to catching more greenlights and realizing that yellows and reds eventually turn green too.
Greenlights by Matthew McConaughey is a remarkably good book. The audiobook is incredible.     
–
source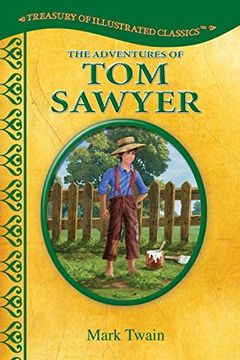 Experience life along the Mississippi River in the 1840s with this classic adventure story for children. Written by a master of satire, The Adventures of Tom Sawyer explores themes of childhood, loyalty, and courage, all set against a backdrop of racism in the American South. Join Tom on his journey and be inspired by his unwavering spirit.
Best parenting book ever:     
–
source
Troublemakers by Leslie Berlin
Elon Musk by Ashlee Vance
The Wright Brothers by David McCullough
The New New Thing by Michael Lewis
Ready Player One by Ernest Cline
Empires of Light by Jill Jonnes
Foundation by Isaac-Asimov
Masters of Doom by David Kushner
Snow Crash by Neal Stephenson
The Last Lone Inventor by Evan I. Schwartz
Dealers of Lightning by Michael A. Hiltzik
Where Wizards Stay Up Late by Katie Hafner
Walt Disney by Bob Thomas
Genghis Khan and the Making of the Modern World by Jack Weatherford by Jack Weatherford