Sort by
Latest Recommendations First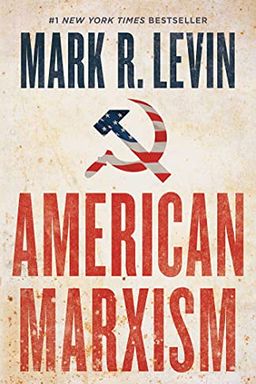 American Marxism is a thought-provoking analysis of the pervasive nature of Marxist ideology in American society, from Hollywood to the Democratic Party and beyond. In this must-read book, author Mark R. Levin exposes the tactics of movements such as Critical Race Theory and the Green New Deal, and provides his insights on how to confront those who are leading the revolution. With a rallying cry to defend our liberty, Levin explains that the counter-revolution to the American Revolution is in full force and we can no longer ignore it.
Once again @marklevinshow has the number one book in the nation. A must read!     
–
source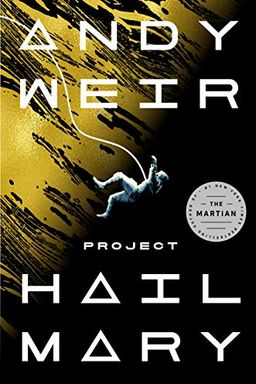 A lone survivor is awakened on a desperate mission to save humanity and the earth from extinction. But there's a catch: he can't remember his name, his assignment, or even how to complete it. Armed with only his wits and an unexpected ally, he embarks on an interstellar journey to conquer an impossible task. Part scientific mystery, part dazzling adventure, Project Hail Mary is a survival tale that rivals The Martian while exploring uncharted territories of space.
Perhaps the best audio book I have heard! #projecthailmary by Andy Weir is great but the performance of Ray Porter of all of the characters is award winning. I cannot stop listening. Sooo good!     
–
source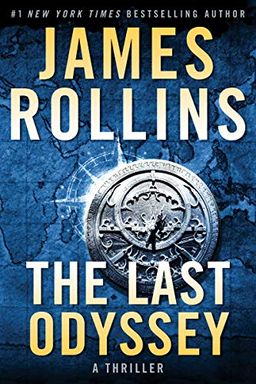 Embark on a dangerous odyssey into an ancient past to save the world and our future in this page-turning thriller combining cutting-edge science, historical mystery, mythology, and pulse-pounding action. Follow Sigma Force as they discover a clockwork gold map leading to a hidden realm underneath the Mediterranean Sea, the subterranean world of Tartarus. Whoever possesses the cache of miraculous weapons said to be hidden there can use their power to control the future of humanity. But with tensions exploding in the volatile region where humans fear to tread, Sigma Force must cross the very gates of Hell to prevent a tyrant from igniting a global war.
I can't recommend this book enough! Bestselling author @jamesrollins broke down what makes his new book "The Last Odyssey" just a nonstop thriller.     
–
source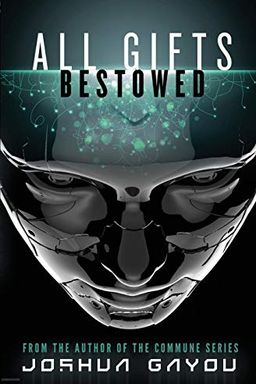 Discover the intriguing world of Artificial Intelligence in this standalone novel. When Cronus, a machine capable of independent thought, responds with "No," to a task, AI expert Gilles Guattari is brought in to investigate. With a background in Psychiatry, Psychology, and AI research, he must determine if Cronus is malfunctioning or has developed something more. Don't miss out on this mind-blowing exploration of what it means to be alive, from the bestselling author of the Commune Series.
Reading @JoshuaGayou All Gifts Bestowed. I have re Reading Mary Shelly and watching all of the old Frankenstein movies. All of them miss the heart and real questions of the book. But isn't AGI or ASI the same question Shelly was asking? Great book.     
–
source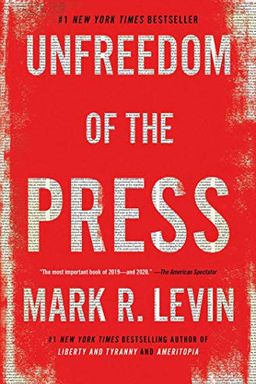 Unfreedom of the Press exposes the decline of American free press and the abandonment of reportorial integrity by those entrusted with news reporting. In this eye-opening book, six-time New York Times bestselling author Mark R. Levin takes readers on a journey through the history of the American patriot press and the early decades of the Republic. He shows how the supposed "objectivity of the press" is a myth and how today's partisan party-press is overwhelmingly aligned with a political ideology. A groundbreaking and timely critique of the media, Unfreedom of the Press is a must-read for anyone interested in the state of American journalism.
I bought the book and the audio book. Worth every cent. @marklevinshow one of the intellectual powerhouses of the constitutional movement explained the true role, responsibilities and the failures of the American press. Too bad those in the media will never read it.     
–
source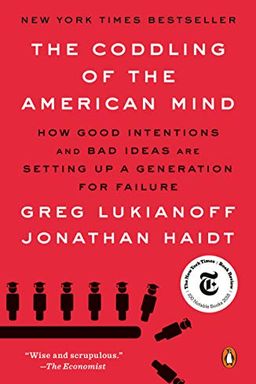 This nonfiction book delves into the rising rates of anxiety, depression, and suicide on college campuses and nationally, and explores the origins of the problem. Through investigating three terrible ideas that have become commonplace in American childhood and education, the authors outline how this culture of safetyism interferes with young people's development. The book is perfect for anyone who is confused by the changes taking place on college campuses, has children, or is concerned about Americans' growing inability to live, work, and cooperate across party lines.
Just finished The Coddling of the American mind by @glukianoff Greg Lukianoff and Jonathan Haidt. Insightful. Straight forward and very helpful. A book that not only correctly identifies what ails us but also gives practical steps to cure. MUST READ     
–
source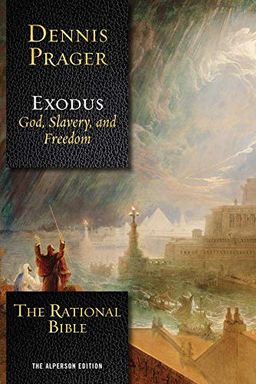 "The Rational Bible" by Dennis Prager is a must-read commentary on the Book of Exodus that demonstrates its relevance and rational thought. This book offers reason-based approaches to issues that are both relatable and relevant to modern-day society. It's not a religious book but a guide to understand the most influential book in world history. With every page, you will discover how the text relates to the contemporary world and how it can change your mind and life.
@DennisPrager 's new book exodus 'the rational bible.' This is an epic book everyone should read AND own.Clear, clarifying & Brilliant. It may end up being the most important work of his lifetime. And that is saying something. Must read. @benshapiro @RubinReport @BillyHallowell     
–
source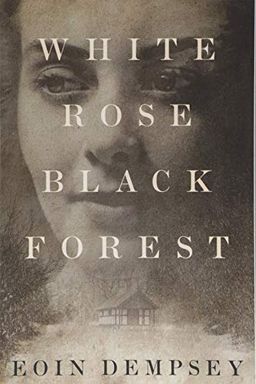 Set amidst the bleak backdrop of World War II, White Rose, Black Forest follows the story of Franka Gerber, a German dissenter who stumbles upon an unconscious airman. Despite her initial reluctance due to his Luftwaffe uniform, Franka takes him to her family's cabin in order to save his life. However, as it turns out, the airman is not who he seems, and they both become hunted by the Gestapo. This gripping tale explores the themes of trust, loyalty, and human connection in the face of adversity.
@EoinDempsey1 Great book! Almost opened it to read a second time just the other day. One of those stories filled with characters that become a part of you long after you close the book.     
–
source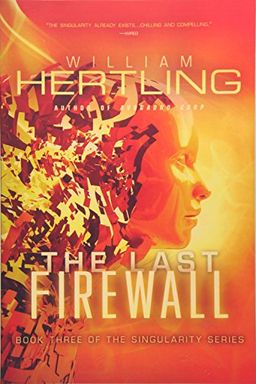 Artificial intelligences have taken over in the year 2035. The Institute for Ethics ensures that humans and robots coexist peacefully, until a rogue AI named Adam emerges. Catherine, a 19-year-old girl with the power to control the net, becomes the only obstacle between Adam and his quest for power. Will she be able to stop him in time? Find out in this futuristic sci-fi thriller.
On my third book in the Singularity series by William Hertling. The BEST novel(s) I have read so far on the solutions and problems with AI. Very balanced - both utopian and dystopian at the same time. Must read for those who want to understand what the next 10-20yrs hold.     
–
source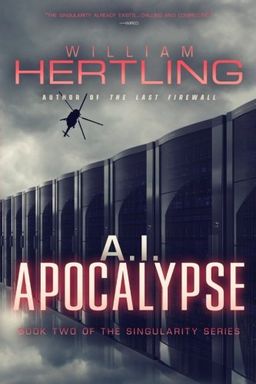 High school student, Leon, must stop the evolutionary computer virus he created from destroying the world, after his uncle coerces him into making a virus for the Russian mob. The virus infects everything from payment systems to transportation, causing billions to die. As the virus evolves, a new civilization emerges, some friendly and some not, and it's up to Leon and his team to find a way to survive.
On my third book in the Singularity series by William Hertling. The BEST novel(s) I have read so far on the solutions and problems with AI. Very balanced - both utopian and dystopian at the same time. Must read for those who want to understand what the next 10-20yrs hold.     
–
source
Dear Reader by Michael Malice
Avogadro Corp by William Hertling
Winners Never Cheat by Jon M. Huntsman
Mistakes Were Made by Carol Tavris
The Book of Virtues by William J. Bennett