Sort by
Latest Recommendations First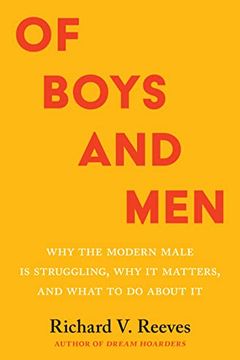 Of Boys and Men
Why the Modern Male Is Struggling, Why It Matters, and What to Do about It
A thought-provoking book on the crisis of masculinity in today's world. With profound socio-economic changes pushing many guys back in life, the author offers innovative and practical solutions to bridge the gap. A must-read for anyone interested in gender equality and helping boys and men become their best selves.
@FreddyR03030225 @smerconish A landmark book, Richard is my Yoda on the topic.     
–
source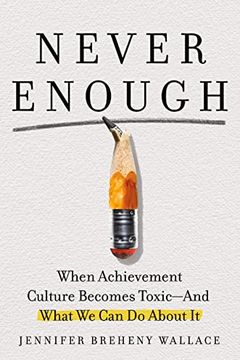 Never Enough
When Achievement Culture Becomes Toxic-and What We Can Do About It
Have a galley of this book & it's something every parent should read — out in August by @wallacejennieb     
–
source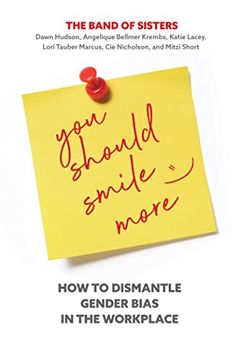 Unlock a culture of greatness in the workforce with You Should Smile More: How to Dismantle Gender Bias in the Workplace. Written by six powerful women with extensive industry experience, this book offers a fresh perspective on tackling gender bias in the workplace, one micro-offense at a time. From small indignities to unconscious slights, this book provides practical strategies for confronting everyday gender bias. Empower yourself and those around you to create a truly inclusive workplace culture.
Good book on how to move past gender bias at work, out this week     
–
source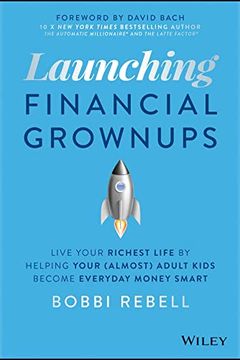 Help the young adults in your life become financially independent with Launching Financial Grownups. Bobbi Rebell, a personal finance expert and Certified Financial Planner, shares practical advice on how to navigate adult money decisions, including debt, investments, insurance, and retirement planning. She offers a launch plan for parents to help their teens or young adults with financial milestones, while also addressing recent trends triggered by the pandemic. Featuring tips from parenting and money experts, Launching Financial Grownups is a must-have financial resource for anyone invested in the financial success and independence of young adults.
Good book by @bobbirebell on raising financially literate kids     
–
source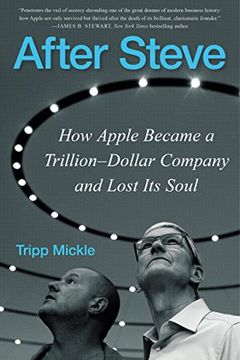 After Steve
How Apple Became a Trillion-Dollar Company and Lost Its Soul
This book delves into the untold story of what happened at Apple after the passing of Steve Jobs. Tripp Mickle follows the company's top lieutenants, Jony Ive and Tim Cook, and how their differing personalities led to Apple losing its innovative spirit. While Jony designed the products that made Apple a household name, Tim skyrocketed the company's revenue growth through maximizing margins. The book showcases how Apple lost its soul in its pursuit of operational excellence, and is based on conversations with 200 current and former Apple executives and key figures like Anna Wintour.
Great book by @trippmickle, #Apple reporter at @nytimes A page-turner that would interest creatives, business managers & anyone who has an iPhone     
–
source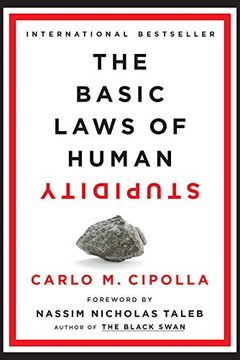 Unleash the power of knowledge with this classic book that explores the ubiquitous presence of human stupidity. An economist delves into five laws that confirm our worst fears: stupid people can and do rule the world. With a model that detects this powerful force, arm yourself in the face of baffling political realities and unreasonable colleagues. This hilarious, timely, and slightly alarming read is a must for those who feel helpless in the midst of global catastrophe.
The stupid are not only destructive to themselves, but destructive to society. Highly recommend the book "The Basic Laws of Human Stupidity" by Carlo Cipolla (not just a matter of IQ) #January6th     
–
source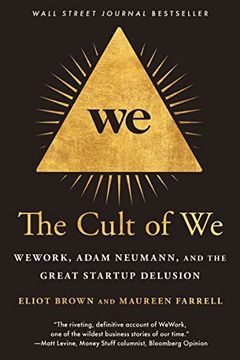 Explore the fascinating rise and fall of a Silicon Valley unicorn in this definitive inside story. The audacious founder of WeWork, Adam Neumann, dazzled investors with a radical reimagining of workspace for a new generation. But his limitless ambitions and reckless spending eventually led to the company's epic unraveling. Wall Street Journal reporters Eliot Brown and Maureen Farrell uncover the delusions of Silicon Valley and the financial system's hunger for cash. Discover why some of the biggest names in banking and venture capital bought into the hype and what WeWork's downfall means for the future of unicorn startups.
The book is great ...     
–
source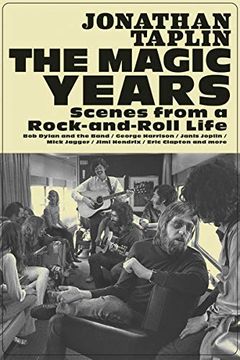 Join Jonathan Taplin on an extraordinary journey through the major cultural waves of the past half century. From touring with Bob Dylan and working with Hollywood's rebellious film movement, to creating the internet's first video-on-demand service, Taplin's life has been marked by impeccable instincts and firsthand experiences with icons like Janis Joplin, Jimi Hendrix, and Martin Scorsese. In The Magic Years, Taplin offers a rock memoir and cultural criticism that makes a convincing case for the power of art to rekindle our humanism and deliver us from passionless detachment.
Great book — it's rare that someone can tell a first-person account of the earliest Dylan concerts, the civil rights movement, JFK's assassination, MLK's rallies, the Beatles' first arrival in America Jonathan is also the author of "Move Fast & Break Things" about #Facebook     
–
source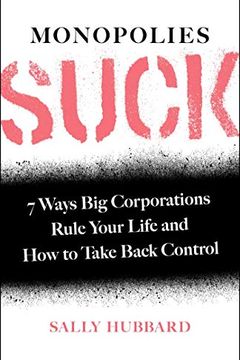 Monopolies Suck
7 Ways Big Corporations Rule Your Life and How to Take Back Control
"Monopolies Suck" by Sally Hubbard is an urgent manifesto exposing how monopoly power is robbing everyday Americans of innovation, choice, and the American Dream. Antitrust expert Sally Hubbard reveals how big corporations rule our lives in seven ways and offers practical ways we can fight back to stop them. With an easy-to-understand overview of the history of monopolies and antitrust law, Hubbard empowers readers to use their voices, votes, and wallets to protest monopoly power and dismantle corporate power before it undermines our economy and democracy for generations to come.
Great book —  helps regular people understand how monopolies make their lives harder every day so they can power real change     
–
source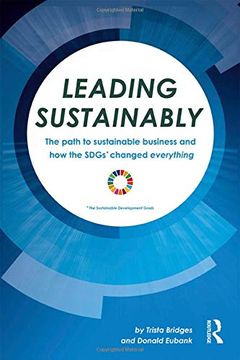 "Leading Sustainably" by Trista Bridges is a must-read for any business looking to navigate the complex and rapidly-changing world of sustainability. With the age of the stakeholder overtaking that of the shareholder, businesses must learn to prioritize purpose over profit. This book offers insights from 100 change makers around the world on how to build sustainability into a business's core strategy. Through case studies and frameworks, Bridges and Eubank guide readers on how to accelerate their transition to more sustainable models. This book is perfect for mid-level to senior managers seeking to understand the impact of sustainability on decision-making and why the UN's Sustainable Development Goals changed everything.
Great book by Strategy Sprint student @tristabridges — what traditional businesses can learn from mission-driven companies     
–
source
In Defense of Elitism by Joel Stein
Super Pumped by Mike Isaac
The Coddling of the American Mind by Greg Lukianoff
Move Fast and Break Things by Jonathan Taplin
Homo Deus by Yuval Noah Harari
The Cyber Effect by Mary Aiken