Best Historical Fiction Books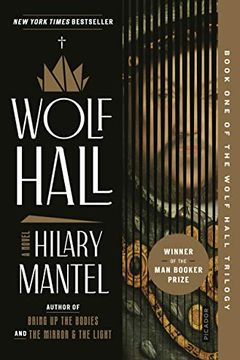 Delve into 16th century England, teetering on the brink of disaster. King Henry VIII's pursuit of a male heir and desire to annul his marriage to marry Anne Boleyn rattles the country, opposed by the Pope and Europe. The resulting power vacuum creates the perfect opportunity for Thomas Cromwell, an astute politician and charmer, to step in. With a cast of memorable characters and rich detail, this novel explores the personal and political in a time when the price of ambition could mean death.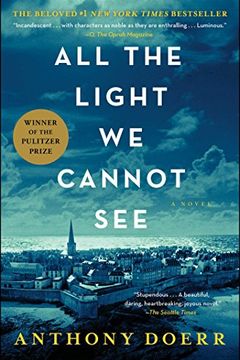 Set against the backdrop of World War II, this beautiful and moving novel follows the intertwined lives of a blind French girl and a German boy. When Marie-Laure and her father must flee Paris for the walled citadel of Saint-Malo, they carry with them a valuable and dangerous jewel from the Museum of Natural History. Meanwhile, Werner Pfennig grows up enchanted by a radio he finds in a mining town in Germany, and becomes enlisted to track down the resistance. As their paths converge, they must try to be good to each other in the midst of the devastation of war. With stunning detail and captivating prose, this National Book Award finalist is a must-read for lovers of historical fiction.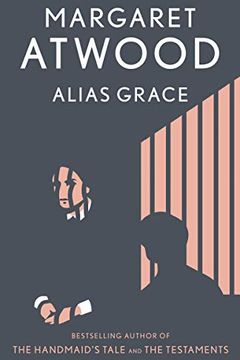 In Alias Grace, Margaret Atwood delves into the mind of Grace Marks, a convicted murderer with a disputed past. Is she a manipulative killer or a victim of circumstance? As an expert in mental illness tries to unlock her memories, the reader is taken on a captivating and disturbing journey into Grace's world. Atwood's writing shines in this Booker Prize-winning book.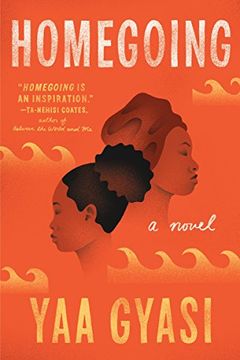 Discover the sweeping and emotionally powerful story of two half-sisters born in 18th-century Ghana, whose destinies diverge as one is married to an Englishman and lives in luxury while the other is sold into slavery and shipped off to America. Homegoing follows the families of both sisters through generations, capturing with stunning immediacy the impact of historical forces on their lives. From the slave trade and British colonization to the Civil War and Great Migration, this exquisite novel by a major new voice in contemporary fiction is not to be missed.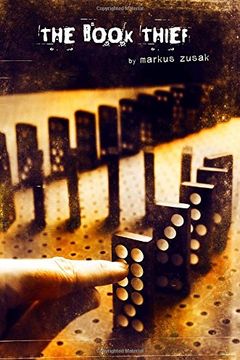 In Nazi Germany, a young girl falls in love with books and words. From stealing books from book burnings to the mayor's wife's library, Liesel's love affair with literature blooms with the help of her foster father. But when her family hides a Jew in their basement, the danger intensifies. Markus Zusak's superbly crafted writing tells a timeless story of love and loss in a tumultuous era.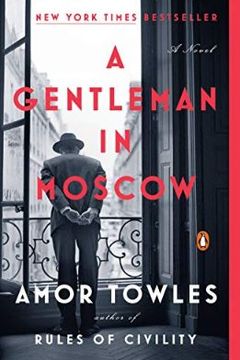 A tale from the New York Times bestselling author of Rules of Civility, follows Count Alexander Rostov's house arrest in a luxury hotel in 1922. Though confined, his wits and erudition allow him entry into a much larger world of emotional and intellectual discovery. Brimming with humor, historical depth, and a cast of engaging characters, the novel invites readers to join Rostov's endeavor to gain a deeper understanding of what it means to have a purpose in life.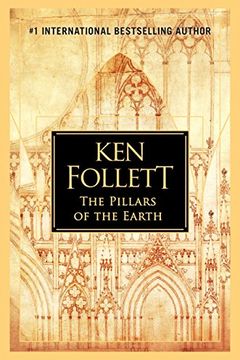 Embark on a journey through twelfth-century England with this spellbinding epic tale of ambition, anarchy, and absolute power. The Pillars of the Earth is a departure from Ken Follett's usual thrillers and a monumental masterpiece that stunned readers and critics with its gripping humanity and ambitious scope. Follow Philip, a devout and resourceful monk driven to build the greatest Gothic cathedral the world has known, Tom, the divided architect of his vision, and the beautiful Lady Aliena, haunted by a secret shame. This unforgettable story of good versus evil will leave you breathless.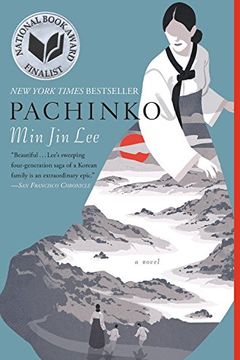 Experience a breathtaking journey of love, sacrifice, ambition, and loyalty in this novel. Set in the early 1900s, follow Sunja, a young girl who falls for a wealthy stranger and becomes pregnant. Deciding to marry a gentle sickly minister instead, Sunja's decision sets off a dramatic saga that spans generations. With complex and passionate characters, this novel takes you on a journey through bustling markets, the halls of prestigious universities, and the criminal underworld. Richly told and profoundly moving, this is a tale of strong women, devoted siblings, and fathers struggling with moral crisis against the backdrop of history.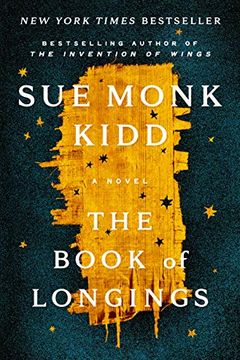 A bold and daring woman named Ana, who was once the wife of Jesus, rebels against the societal expectations placed on women in her wealthy family in Sepphoris. She engages in scholarly pursuits and writes stories about forgotten women. Her marriage with Jesus is filled with love, conflict, humor, and pathos. As Ana's longings intensify, she finds refuge and purpose in unexpected surroundings. Grounded in meticulous historical research, this book is an inspiring account of one woman's bold struggle to realize her passion and potential, while living in a time, place, and culture devised to silence her.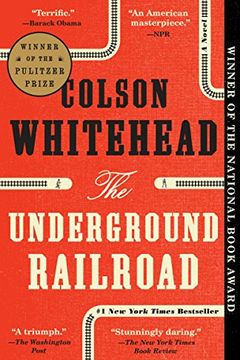 Follow Cora's journey through the Underground Railroad, a secret network of actual tracks and tunnels beneath Southern soil. As she flees from state to state, she encounters iterations of her own world at each stop. Colson Whitehead's book is a harrowing tale of one woman's escape from the horrors of bondage while weaving in the saga of our nation from the brutal abduction of Africans to the unfulfilled promises of the present day. Winner of the Pulitzer Prize and National Book Award, this powerful meditation on history is not to be missed.
Outlander by Diana Gabaldon
The Red Tent by Anita Diamant
The Name of the Rose by Umberto Eco
The Dovekeepers by Alice Hoffman
The Nightingale by Kristin Hannah
The Evening and the Morning by Ken Follett
Gone With the Wind by Margaret Mitchell
The House of the Spirits by Isabel Allende
Memoirs of a Geisha by Arthur Golden
Snow Flower and the Secret Fan by Lisa See
The Poisonwood Bible by Barbara Kingsolver
The Sympathizer by Viet Thanh Nguyen
The War That Saved My Life by Kimberly Brubaker Bradley
Where the Crawdads Sing by Delia Owens
The Book of Lost Names by Kristin Harmel
The Mountains Sing by Nguyễn Phan Quế Mai
Kristin Lavransdatter by Sigrid Undset
Half of a Yellow Sun by Chimamanda Ngozi Adichie
Fall of Giants by Ken Follett
The Color Purple by Alice Walker
The Guernsey Literary and Potato Peel Pie Society by Mary Ann Shaffer
Sarah's Key by Tatiana de Rosnay
The Night Watchman by Louise Erdrich
My Brilliant Friend by Elena Ferrante
Fingersmith by Sarah Waters
The Marriage of Opposites by Alice Hoffman
How Much of These Hills Is Gold by C Pam Zhang
The Mirror & the Light by Hilary Mantel
The Seven Husbands of Evelyn Hugo by Taylor Jenkins Reid
A Thousand Splendid Suns by Khaled Hosseini
Kindred by Octavia E. Butler
The Four Winds by Kristin Hannah
The Nickel Boys by Colson Whitehead
The Orphan Collector by Ellen Marie Wiseman
A Column of Fire by Ken Follett
I, Claudius by Robert Graves
Moloka'i by Alan Brennert
Number the Stars by Lois Lowry
Sophie's Choice by William Styron
The Book of Lost Friends by Lisa Wingate
The Remains of the Day by Kazuo Ishiguro
The Boy in the Striped Pajamas by John Boyne
The Inquisitor's Tale by Adam Gidwitz
The Things They Carried by Tim O'Brien
One Hundred Years of Solitude by Gabriel Garcia Marquez
The Water Dancer by Ta-Nehisi Coates
Chains by Laurie Halse Anderson
The Clan of the Cave Bear by Jean M. Auel
As Bright as Heaven by Susan Meissner
Rules of Civility by Amor Towles
A Long Petal of the Sea by Isabel Allende
The Twentieth Wife by Indu Sundaresan
The Light Between Oceans by M. L. Stedman
City of Girls by Elizabeth Gilbert
Perfume by Patrick Sskind
Esperanza Rising by Pam Muñoz Ryan
Hotel on the Corner of Bitter and Sweet by Jamie Ford
Place of Greater Safety by Hilary Mantel
The Narrow Road to the Deep North by Richard Flanagan
God's Hammer by Eric Schumacher
Code Name Verity by Elizabeth Wein
Washington Black by Esi Edugyan
Summer of '69 by Elin Hilderbrand
A Brief History of Seven Killings by Marlon James
Conjure Women by Afia Atakora
Fruit of the Drunken Tree by Ingrid Rojas Contreras
Park Avenue Summer by Renée Rosen
As Meat Loves Salt by Maria McCann
The Lions of Fifth Avenue by Fiona Davis
The Magnolia Palace by Fiona Davis
The Great Trouble by Deborah Hopkinson
The Master by Colm Toibin
Lavinia by Ursula K. le Guin
The Tobacco Wives by Adele Myers
The Flight Portfolio by Julie Orringer
We Came Here to Shine by Susie Orman Schnall
Human Voices by Penelope Fitzgerald