Sort by
Latest Recommendations First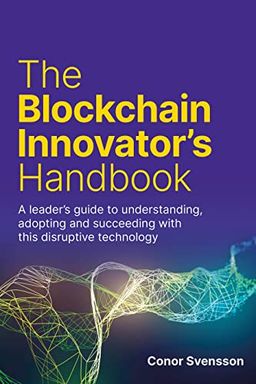 Discover how to leverage blockchain technology for your business with this accessible guide for leaders. The Blockchain Innovator's Handbook covers everything from the basics to implementation, showing you how to unlock new business opportunities in a fast-changing environment. Gain an understanding of blockchain fundamentals, identify threats and opportunities, implement solutions, and pitch the benefits to your board or leadership team.
For uses of blockchain in the enterprise, check out this newly published book by @ConorSvensson, for examples and guidance: "The Blockchain Innovator's Handbook: A leader's guide to understanding, adopting and succeeding with this disruptive technology,"     
–
source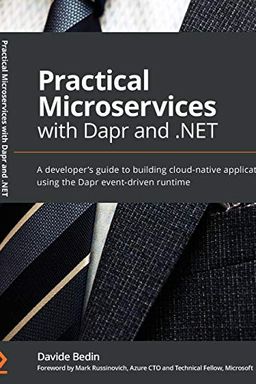 Learn how to simplify building resilient and scalable microservices for cloud and edge applications with Dapr and .NET. This practical guide covers the essential features of Dapr's runtime, services, building blocks, and software development kits (SDKs) to help you create portable microservices using multiple languages and platforms. Whether you're new to microservices or want to get hands-on experience with Dapr, this book offers easy-to-understand explanations and best practices for solving problems related to distributed systems. Discover how to use Dapr's event-driven runtime, services, building blocks, and SDKs to create stateful and stateless microservice applications that run on the cloud and edge.
If you're a .NET dev, this book is a great way to get started with Dapr: "Practical Microservices with Dapr and .NET"     
–
source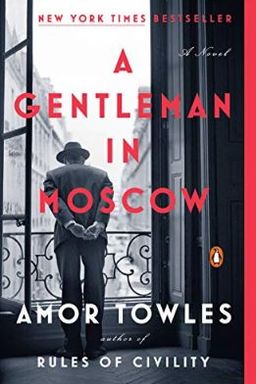 A tale from the New York Times bestselling author of Rules of Civility, follows Count Alexander Rostov's house arrest in a luxury hotel in 1922. Though confined, his wits and erudition allow him entry into a much larger world of emotional and intellectual discovery. Brimming with humor, historical depth, and a cast of engaging characters, the novel invites readers to join Rostov's endeavor to gain a deeper understanding of what it means to have a purpose in life.
@ram_ssk @amortowles It was a fantastic book. Read it based on Billg's book recommendations.     
–
source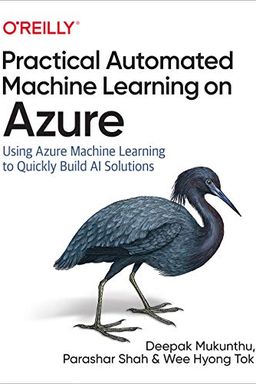 Unlock the potential of machine learning models without spending endless time building them. "Practical Automated Machine Learning on Azure" teaches you how to apply Automated Machine Learning to your data right away. The authors provide a mix of technical depth, hands-on examples, and case studies that show how customers are solving real-world problems with this technology. You'll learn how companies in different industries are benefiting from Automated Machine Learning and explore areas such as algorithm selection, auto featurization, and hyperparameter tuning. Whether you're a data analyst, BI professional, or developer, this book will show you how to get started using Automated Machine Learning for use cases including classification and regression.
Great book on how you can leverage ML to develop your ML models in Azure:     
–
source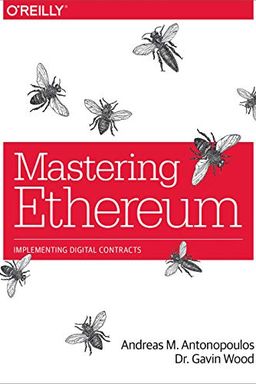 Explore the exciting, decentralized world of Ethereum with this practical guide. Discover how to build smart contracts and decentralized applications (DApps) with no central points of failure or control, and integrate with a payment network on an open blockchain. Written by experts Andreas M. Antonopoulos and Gavin Wood, learn key skills like public key cryptography, digital signatures, and security best practices through real-world examples. From creating tokens that represent assets, to building P2P components for DApps, this essential guide provides everything you need to innovate in this growing industry.
These are books I found useful to learn about blockchain.     
–
source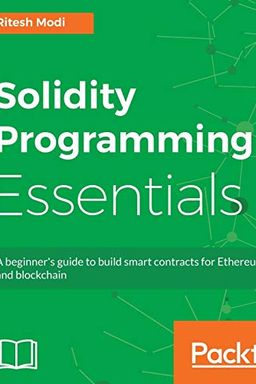 Learn Solidity programming language and build Ethereum smart contracts with this essential guide. Discover how to write, test, and deploy smart contracts on your private blockchain while learning about security best practices and defensive coding. This book is perfect for anyone looking to get started with Solidity programming for Ethereum smart contract development. No prior knowledge of the EVM is required.
These are books I found useful to learn about blockchain.     
–
source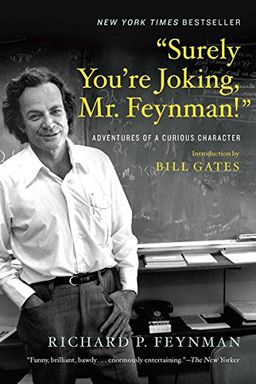 Join the outrageous adventures of a Nobel Prize-winning physicist in this New York Times bestseller. In his own unmistakable voice, he recounts trading ideas on atomic physics with Einstein and Bohr, cracking uncrackable safes guarding nuclear secrets, and even painting a naked female toreador. Feynman's life is an eccentric mix of high intelligence, curiosity, and chutzpah that is not to be missed.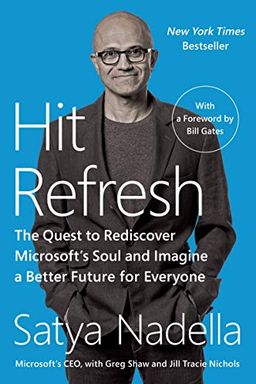 Hit Refresh
The Quest to Rediscover Microsoft's Soul and Imagine a Better Future for Everyone
"Hit Refresh" is a New York Times bestseller that explores the intersection of humanity and technology in the era of artificial intelligence, mixed reality, and quantum computing. Microsoft's CEO, Satya Nadella, charts his personal journey from childhood in India to leading significant technological changes. He shares the inside story of how Microsoft rediscovered its soul, transforming the company's culture and fiercely competitive landscape. Nadella concludes with his vision for the potential impact of technology in society and a call to action for world leaders. This book is a set of reflections, meditations, and recommendations presented as algorithms from a principled, deliberative leader searching for improvement.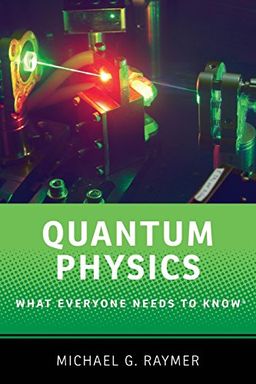 Discover the fundamental principles of quantum physics, one of the most important intellectual movements in human history. This abstract and complex field explains the behavior of particles, and is used in technologies ranging from computers to data encryption. Written by quantum physicist Michael G. Raymer, this book delves into topics such as quantum entanglement, Heisenberg's uncertainty principle, and the future of quantum technology research. Gain a wide-reaching introduction to this ubiquitous scientific topic and its applications.
I've read a lot of books on quantum computing. These are the ones I recommend to get a great overview of quantum mechanics and then quantum computing.     
–
source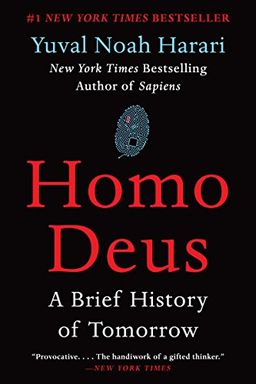 This thought-provoking book delves into the future of humanity and our quest to upgrade humans into gods. Harari explains how, over the past century, humankind has managed to solve famine, plague, and war, making them manageable challenges. Now, as gods of planet earth, what destinies will we set ourselves? From creating artificial life to overcoming death, this book explores the projects, dreams, and nightmares that will shape the twenty-first century. Harari maps out our future with the same insight and clarity that made his previous book an international hit.
Programming Microsoft Azure Service Fabric by Haishi Bai
Kubernetes by Brendan Burns
The Wright Brothers by David McCullough
Building Microservices by Sam Newman
Mastering Bitcoin by Andreas M. Antonopoulos
Countdown to Zero Day by Kim Zetter
Rogue Code by Mark Russinovich
All the Light We Cannot See by Anthony Doerr
CyberStorm by Matthew Mather
Windows Internals, Part 2 by Mark E. Russinovich
Trojan Horse by Mark Russinovich
Windows Internals, Part 1 by Pavel Yosifovich
Steve Jobs by Walter Isaacson
Ready Player One by Ernest Cline
Ghost in the Wires by Kevin Mitnick
Troubleshooting with the Windows Sysinternals Tools by Mark Russinovich
Zero Day by Mark Russinovich
The Quantum Universe by Brian Cox
How to Teach Quantum Physics to Your Dog by Orzel
Einstein by Walter Isaacson
The Cuckoo's Egg by Cliff Stoll
The Double Helix by James D. Watson