Sort by
Latest Recommendations First
This classic, bestselling self-help book offers rock-solid advice for personal and professional success. With over 15 million copies sold, the principles in this book have helped famous people reach new heights in their careers and personal lives. Discover the six ways to make people like you, the twelve ways to win people to your way of thinking, and the nine ways to change people without arousing resentment. Perfect for anyone looking to achieve maximum potential in the competitive modern age.
@taylorotwell Same! Loved that book. At the top of my list, literally.     
–
source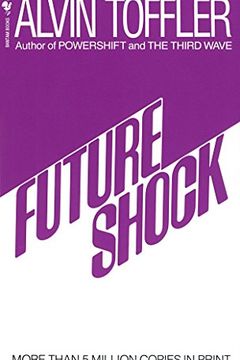 "Future Shock" is an illuminating read about the present, and how we are being overwhelmed by change. It explores how change affects not only our products and communities but even our patterns of love and friendship. The book describes tomorrow's emerging global civilization, covering subcultures, temporary human relationships, new businesses, and life-styles. This book is an excellent read for those who want to be intrigued, provoked, frightened, encouraged, and most importantly, changed.
Another book worth reading (or listening to) right now: Future Shock. Written in 1970, it predicted many things about today and has great tips on how to combat "information overload" (a term the author coined).     
–
source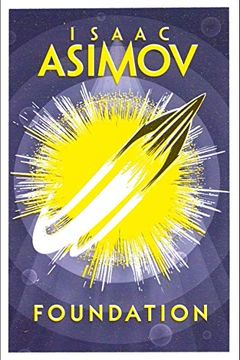 In a dying Galactic Empire, only Hari Seldon can see the dark age ahead. To preserve knowledge and humanity, he gathers the best minds on a bleak planet to create the Foundation. But they are soon at the mercy of corrupt warlords, facing an agonizing choice between submission or destruction.
@elonmusk My #1 book recommendation.     
–
source
Explore a unique and captivating world in this bestselling science fiction novel, now available in a deluxe hardcover edition. Set on the harsh desert planet Arrakis, the story follows the young Paul Atreides as he navigates a treacherous political landscape where the only valuable resource is a coveted drug called "spice." As Paul's family is betrayed and destroyed, he embarks on a journey that will lead him to a destiny beyond his wildest dreams. With a stunning blend of adventure, mysticism, and politics, Dune is a triumph of the imagination and a true masterpiece of science fiction.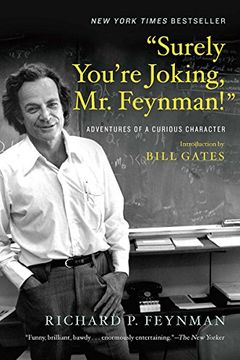 Join the outrageous adventures of a Nobel Prize-winning physicist in this New York Times bestseller. In his own unmistakable voice, he recounts trading ideas on atomic physics with Einstein and Bohr, cracking uncrackable safes guarding nuclear secrets, and even painting a naked female toreador. Feynman's life is an eccentric mix of high intelligence, curiosity, and chutzpah that is not to be missed.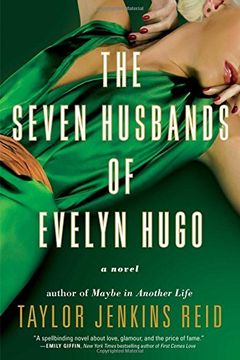 Explore the glamour and scandal of Hollywood's golden age through the eyes of aging movie star, Evelyn Hugo. In her highly-anticipated biography, Evelyn selects unknown magazine reporter Monique Grant to document her life story. From ruthless ambition to unexpected friendships and a forbidden love, Monique is captivated by Evelyn's tale of seven husbands and old Hollywood. As the story nears its conclusion, Monique realizes her own life is intertwined with Evelyn's in tragic ways. The Seven Husbands of Evelyn Hugo is a mesmerizing journey through Hollywood's splendor and the realities of facing the truth.
Discover the world beneath your feet in this award-winning exploration of how trails shape our understanding of the world. Combining adventure, science, history, philosophy, and nature writing, the author takes us on a seven-year journey, tracing the origins of trail networks and shedding light on age-old questions. With a breathtaking arc that spans from the dawn of animal life to the digital era, this is the best book for nature enthusiasts looking to broaden their horizons.
Follow Binti, the first from the Himba tribe to attend the galaxy's finest university, but at a cost of leaving her customs and family behind. Journey with her through the stars and navigate the dangerous tension between her university and the terrifying Meduse. Will Binti make it out alive and ultimately thrive?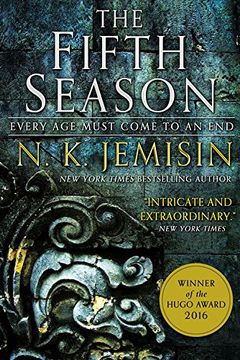 In a world familiar with struggle, a land known as the Stillness is torn apart when three terrible events occur in a single day. A schoolteacher, Essun must navigate through the fall of an empire, a world-changing rift, and the kidnapping of her daughter. Armed with the power of the earth and willing to break the world apart to save her child, Essun is a force to be reckoned with in this riveting tale.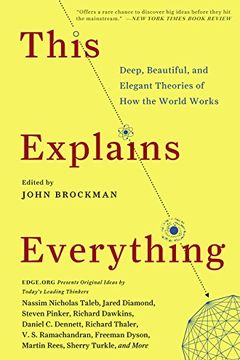 Learn about the fascinating explanations behind everyday occurrences with contributions from esteemed experts in various fields. This thought-provoking read tackles 150 questions, such as why we recognize patterns or if positive stress exists, with eloquence and simplicity. Discover explanations from Richard Dawkins, Nassim Taleb, Steven Pinker, and others that make complex concepts easy to understand.
Saving Capitalism by Robert B. Reich
Sapiens by Yuval Noah Harari
Thinking, Fast and Slow by Daniel Kahneman
The Social Animal by David Brooks
Moonwalking with Einstein by Joshua Foer
The Way of Kings by Brandon Sanderson
The New Jim Crow by Michelle Alexander
The PayPal Wars by Eric M. Jackson
Born to Run by Christopher McDougall
Born Standing Up by Steve Martin
Tribal Leadership by Dave Logan
Starting Strength by Mark Rippetoe
Made to Stick by Chip Heath
The Hitchhiker's Guide to the Galaxy by Douglas Adams
The Social Animal by Elliot Aronson
The Time Machine by H. G. Wells
Alice in Wonderland by Lewis Carroll
The Sovereign Individual by James Dale Davidson
Gödel, Escher, Bach by Douglas R. Hofstadter
Brave New World by Aldous Huxley
His Dark Materials by Philip Pullman
Animal Farm by George Orwell
High Output Management by Andrew S. Grove
Autobiography of a Yogi by Paramhansa Yogananda
Stranger in a Strange Land by Robert A. Heinlein
Anything You Want by Derek Sivers