Sort by
Latest Recommendations First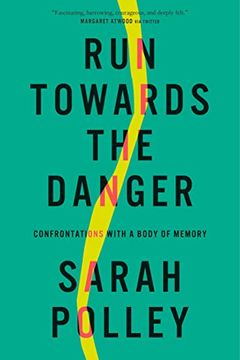 "Run Towards the Danger" by Sarah Polley is a collection of six powerful essays that explore the author's memories and experiences, while delving into the fallibility of memory and the possibility of experiencing the past anew. Polley's storytelling is celebrated for its honesty and complexity as she contemplates stories ranging from stage fright to high-risk childbirth. In a reciprocal-pressure dance between the past and present, Polley finds a way forward: running towards the danger. This is a remarkable book that explores what it means to live in one's body, in a constant state of becoming, learning, and changing.
This book also helped me reconnect with reading, something that's always been a big part of who I am, but has become hard to do in recent years. How fitting that the (last) title chapter, about concussion recovery, is about how sometimes, self-care is about doing what scares us.     
–
source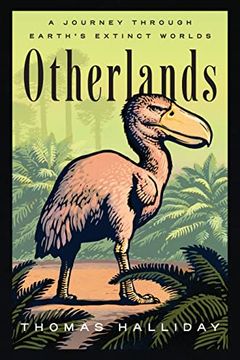 Otherlands
A Journey Through Earth's Extinct Worlds
Otherlands is a captivating exploration of the Earth's evolution, featuring sixteen fossil sites brought to life by cutting-edge science. Thomas Halliday takes us on a journey from the Ice Age to the first emergence of microbial life 550 million years ago. We witness the changes that have occurred throughout history and how life has found ways to adapt or disappear. Halliday also offers us a panoramic outlook on the current state of the planet and the fragility of ecosystems. The book is a remarkable achievement that provides insight into our planet's history, evolution, and current crisis.
If you enjoy it when I talk about ancient ecosystems, give this a listen! And follow @TJDHalliday, and read his lovely book.     
–
source
Discover the real Neanderthal in Kindred, as Neanderthal expert Rebecca Wragg Sykes delves into their vast and diverse life across Eurasia through hundreds of thousands of years of climate change. This book sheds new light on where they lived, what they ate, and their complex culture. With first-hand experience, Sykes provides an information-rich and easy-to-read insight into the fascinating reality of 21st century Neanderthals, from recent discoveries to enduring mysteries of their relationship with modern humans.
@storygal87 @OrareBenJonson @LeMoustier @johnhawks In fact, I highly recommend Becky's book, Kindred, which is all about what we know about Neanderthal culture, and how we know it. Given your interests, I bet you'd love it!     
–
source
Discover the amazing story of life on Earth with this stunning concertina picture book! From the beginning of time 4.6 billion years ago to the present day, follow the evolution of life in a spectacular timeline. With bright artwork and detailed illustrations packed into every page, this book takes readers through every major geological period. Fully expanded to an impressive 26 feet, this book is a beautiful celebration of life and an unforgettable way to learn about our planet's fascinating history.
@multikultivator This book is cool, and folds out so you can see the timeline: This one is good, but simple: And there's this one: There aren't really any I love, though. It's hard to convey a lot of info in one graphic.     
–
source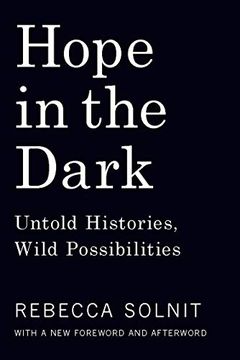 This inspiring book by Rebecca Solnit explores the idea of hope as an active commitment in an uncertain world. Drawing on history and activism, she argues that radical change is possible, but often goes unnoticed. With powerful insights and a refreshing perspective, Hope in the Dark challenges readers to believe in the power of their actions and embrace the unknown future.
@spacecrone @RosemaryMosco Oh, yes, that book was extremely formative for me!     
–
source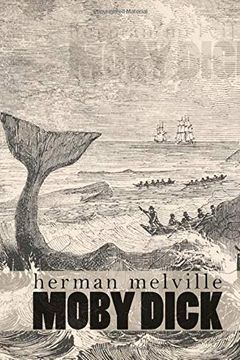 Embark on a thrilling adventure with a wandering sailor named Ishmael and his voyage aboard the Pequod, a whaling ship led by the vengeful Captain Ahab. Their mission? To hunt down a white whale of massive size and ferocity known as Moby-Dick. With few ships having encountered this elusive creature, the stakes are high and the danger is real in this classic tale by Herman Melville.
@seelix You are in for such a treat. That book is so far from what I expected in so many good ways and I was delighted.     
–
source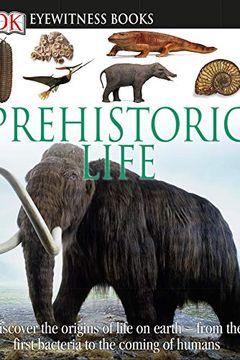 Explore the Prehistoric world like never before with this visually engaging and informative "Eyewitness" book. With over 100 titles in the series, this trusted reference series has sold more than 20 million copies in 41 languages and 88 countries worldwide. Ideal for students, teachers, and parents alike, the combination of pictures and text make this book perfect for reluctant readers and ESL students. Don't miss out on this perfect homework help tool!
@estee_nj There's a massive shortage of good prehistoric mammal books for kids. Most of them focus on dinosaurs, sadly. One of my favorites is the DK series:     
–
source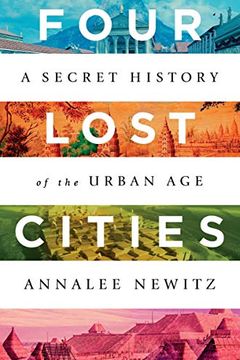 "Four Lost Cities" takes readers on a captivating journey to explore the rise and fall of four ancient cities. From the Neolithic site in Central Turkey to the indigenous metropolis of Cahokia in the Mississippi River, acclaimed science journalist Annalee Newitz investigates the cutting-edge research in archaeology to reveal the mix of environmental changes and political turmoil that caused the downfall of these civilizations. With a focus on the often anonymous workers who built these cities, Newitz traces the early development of urban planning that lays the foundation for cities as we know them. This book is not only a fascinating look at the forgotten past, but also a glimpse into our own future as urbanization continues to grow.
Drop everything and read @Annaleen's essay, and then go read her book: "The idea of collapse is appealing because it allows us to handwave away the political reality of how civilizations transform..." 1/2     
–
source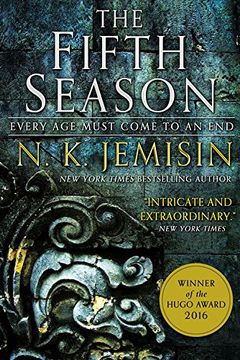 In a world familiar with struggle, a land known as the Stillness is torn apart when three terrible events occur in a single day. A schoolteacher, Essun must navigate through the fall of an empire, a world-changing rift, and the kidnapping of her daughter. Armed with the power of the earth and willing to break the world apart to save her child, Essun is a force to be reckoned with in this riveting tale.
For good reason! And for the love of stones and stories, read these incredible books, if you haven't yet.     
–
source
Exploring the wonders of the male anatomy, Phallacy takes an informative and entertaining look at the many different types of penises found in the animal kingdom. With a focus on educating readers, the book uses illustrations and tales of animal mating rituals to challenge the idea that the penis defines masculinity and human dominance. Ultimately, Phallacy emphasizes the importance of impulse control and proves that the penis is an implement for intimacy, not intimidation.
@MarkBrigham @ejwillingham The book is fantastic!     
–
source
Flora of Middle-Earth by Walter S. Judd
The Scientist's Guide to Writing by Stephen B. Heard
How to Clone a Mammoth by Beth Shapiro
Operation Paperclip by Annie Jacobsen
Braiding Sweetgrass by Robin Wall Kimmerer
The Immortal Life of Henrietta Lacks by Rebecca Skloot
War Against the Weak by Edwin Black
Gathering Moss by Robin Wall Kimmerer
Bad Blood by James H. Jones