Natalie Portman
Recommended Books
Natalie Portman is an actress and filmmaker. Prolific in film since a teenager, she has starred in blockbusters and also played psychologically troubled women in independent films, for which she has received various accolades, including an Academy Award and two Golden Globe Awards.
Sort by
Latest Recommendations First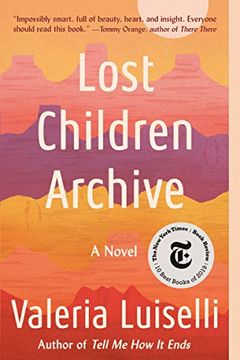 "Lost Children Archive" by Valeria Luiselli is a powerful and timely novel about family dynamics and our common humanity set against the backdrop of a road trip from New York to Arizona. Through the lens of an artist couple and their two children, the book explores the disintegration of marital bonds and the complexities of parenthood. As the family travels west, they grapple with their individual struggles while trying to make sense of the larger crisis unfolding at the US-Mexico border. A literary masterpiece that is both compassionate and formidably inventive.
It's gorgeous, poetic, inventive, and political.     
–
source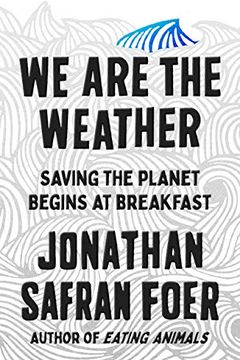 Climate change is a topic that cannot be ignored. We Are the Weather explores the human reluctance to take action towards saving the planet from its catastrophic consequences. Jonathan Safran Foer delves into our habits of consuming animal products and how it has turned our planet into a farm. Our way of life is at stake, and the solutions start with our breakfast choices. This book is an urgent call to take collective action and make a change for the sake of our future.
A tale of friendship, art, and self-discovery, Royals follows Steven, a working-class fashion enthusiast and possibly gay teenager, who finds solace in beauty. His world changes when he meets Jasmine, an enigmatic heiress who shares his passion for fashion. As he is swept into her hedonistic lifestyle, Steven must navigate the darkness and glitter of her world and confront who he is and what he wants. A devastating, dazzling, and queer coming-of-age story that explores the power of art and families to transform and destroy lives.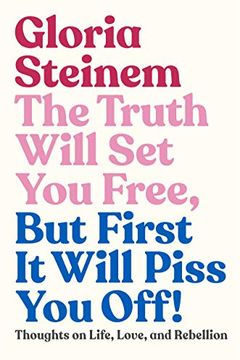 This compelling book is a beautifully illustrated collection of inspirational and outrageous quotes by feminist activist Gloria Steinem. From relationships to activism, Steinem's words offer guidance and humor to empower generations to work together for their beliefs. Covering the poetry of everyday life, the book includes a few favorites from friends and offers a special space for readers to add their own inspiring quotes. The Truth Will Set You Free, But First It Will Piss You Off! is a timeless and timely gift of hope from Steinem to readers to share with friends.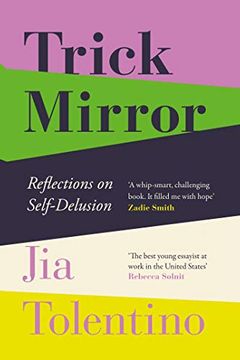 This collection of essays by a New Yorker writer explores the era of the self, malleable truth, feminism, and politics. From the rise of the internet to the writer's own experiences with ecstasy and engagement with our culture's drive towards self-optimization, the essays are a fierce, clear, and humorous look at our current landscape. With a rare gift for elucidating nuance and complexity, this debut collection announces the author as an important voice for many years to come.
This compelling work from Pulitzer Prize-winning reporters Jodi Kantor and Megan Twohey details their investigation into the allegations of sexual harassment and abuse against Harvey Weinstein. Through months of confidential interviews and breakthrough reporting, Kantor and Twohey were able to expose a web of onerous secret payouts and nondisclosure agreements used to hide sexual misconduct. The publication of their initial story in October 2017 opened up a Pandora's box of sexual harassment and abuse allegations, leading to hundreds of men being outed over the next year. She Said tells the thrilling story of their investigation and the consequences for the #MeToo movement, as well as the inspiring journeys of the women who spoke up.
Experience Virginia Woolf's most experimental work, The Waves. Follow the soliloquies of Bernard, Susan, Rhoda, Neville, Jinny, and Louis, as they explore concepts of individuality, self, and community, all while forming a silent central consciousness. Be swept away by the breathtaking coastal scenes and gain a new appreciation for the importance of each unique voice. As voted by BBC readers, this novel is the 16th greatest British novel ever written.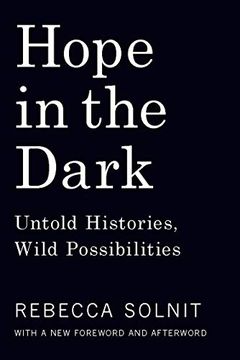 This inspiring book by Rebecca Solnit explores the idea of hope as an active commitment in an uncertain world. Drawing on history and activism, she argues that radical change is possible, but often goes unnoticed. With powerful insights and a refreshing perspective, Hope in the Dark challenges readers to believe in the power of their actions and embrace the unknown future.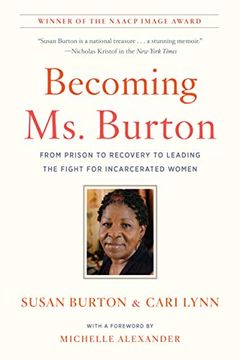 From tragedy to prison to recovery, this book tells the story of one woman's remarkable journey to become a leading figure in the national justice reform movement. After her son's death and without access to professional help, Susan Burton turned to addiction and soon found herself trapped in the cycle of imprisonment. Once clean, she founded A New Way of Life, which now operates five safe homes in Los Angeles, providing a lifeline to hundreds of formerly incarcerated women and their children. This powerful story humanizes the impact of mass incarceration and offers a way towards restoring civil and human rights to those who have served time.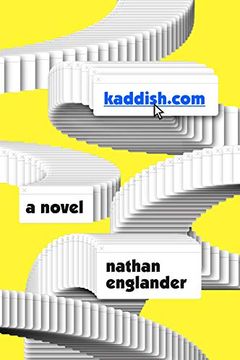 A hilarious and biting satire that explores the complicated intersection between religion and technology. When an atheist son's refusal to say the Jewish prayer for his dead father jeopardizes his soul, he turns to the website kaddish.com to hire someone to recite it for him. Nathan Englander delivers his most masterful work yet, touching on themes of atonement, redemption, and the absurdities of both the religious and secular worlds with unforgettable humor.
What is the What by Dave Eggers
A Tale of Love and Darkness by Amos Oz
Cloud Atlas by David Mitchell