Sort by
Latest Recommendations First
This compelling work from Pulitzer Prize-winning reporters Jodi Kantor and Megan Twohey details their investigation into the allegations of sexual harassment and abuse against Harvey Weinstein. Through months of confidential interviews and breakthrough reporting, Kantor and Twohey were able to expose a web of onerous secret payouts and nondisclosure agreements used to hide sexual misconduct. The publication of their initial story in October 2017 opened up a Pandora's box of sexual harassment and abuse allegations, leading to hundreds of men being outed over the next year. She Said tells the thrilling story of their investigation and the consequences for the #MeToo movement, as well as the inspiring journeys of the women who spoke up.
Can a book feel important AND be a page turner? Yes! This one! #SheSaidBook by @jodikantor & @mega2e. What a read. Edge of my seat plus I feel smarter about investigative journalism at its finest. Read it with me 📖     
–
source
Discover Chrissy Teigen's latest cookbook, Cravings: Hungry for More, filled with her signature wit and flavor bombs. Explore further into Chrissy's life and kitchen, filled with delicious recipes from banana bread to Pad Thai Carbonara. This cookbook offers a mix of quick-as-a-snap meals, lighter and healthier-ish living options, and indulgent dishes that will leave you satisfied and holding your belly. Get ready to crave more after reading this mouth-watering cookbook.
Hands down my favorite cookbook is #cravingscookbook by the wonderful Chrissy Teigen. On the right are two of my favorite recipes: King's Hawaiian BLPTS and pot pie soup. I die. Get this book and do a full Julie & Julia with it like I'm doing.     
–
source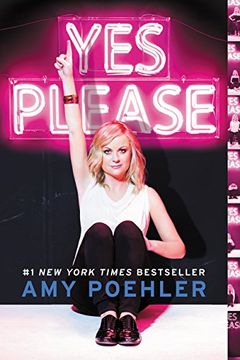 This laugh-out-loud book features personal stories and funny anecdotes on sex, love, friendship, and parenthood. Written by a beloved celebrity, it also offers real-life advice on when to be funny and when to be serious. Get ready to be charmed by the author's witty and wise voice, and take away some words to live by.
Getting treated to some major truths and funniness in Yes Please. I love you Amy Poehler.     
–
source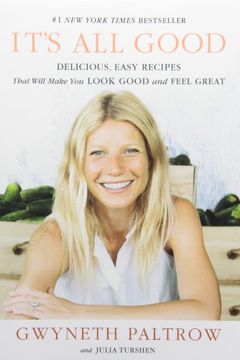 IT'S ALL GOOD
Delicious, Easy Recipes That Will Make You Look Good and Feel Great
"Healthy and Delicious Recipes for a Restorative Diet" - Academy-Award winning actress and cookbook author Gwyneth Paltrow shares 185 easy and tasty recipes that she eats when she wants to lose weight, feel energetic, and look good. Paltrow's doctor prescribed an elimination diet after she suffered from fatigue, high stress, anemia, and vitamin D deficiency. With no coffee, alcohol, dairy, wheat, or processed food, Paltrow decided to compile her own collection of recipes that followed her doctor's guidelines. In IT'S ALL GOOD, Paltrow presents the go-to dishes that became the baseline for her restorative diet, including Huevos Rancheros, Hummus Tartine, Salmon Burgers, Power Brownies, and Banana "Ice Cream".
Now that we are on a little break between seasons I'm going to start my journey to minor self-improvement. I'm going to cook every recipe in Gwyneth Paltow's excellent healthy & yummy cookbook with Miranda and Marissa.     
–
source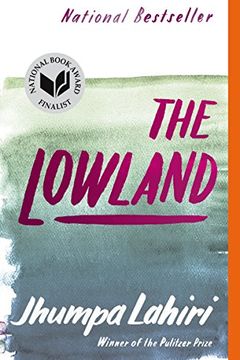 Experience a rich family saga steeped in history with this powerful novel. Join the story of two brothers bound by tragedy, a brilliant woman haunted by her past, a country torn apart by revolution, and a love that endures beyond death. Travel through time and across continents, from India to America, in this engrossing and poignant tale from acclaimed author Jhumpa Lahiri. Finalist for the National Book Award and shortlisted for the Man Booker Prize, this is a must-read for those seeking a moving and thought-provoking novel.
It won't be out until September, but I'm dying to read The Lowland by Jhumpa Lahiri. Interpreter of Maladies completely changed my life. I read all her books the week they come out and wait impatiently for the next. My character Mindy Lahiri on The Mindy Project was named after her.     
–
source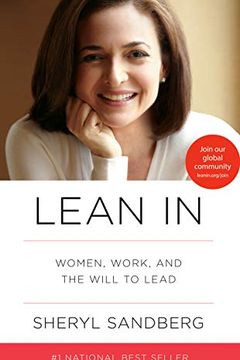 Lean In
Women, Work, and the Will to Lead
This cultural phenomenon has become an instant catchphrase for empowering women, sparking global conversations about women and ambition. The author draws on her own experience working at successful businesses to provide actionable advice for women on making small changes that can effect change on a universal scale. The book tackles topics such as equality at work, confidence, and leadership, and has ignited a ferocious debate on these important issues.
Besides having written a great book, Sheryl Sandberg's comely face is comforting during airplane turbulence #leanin #keepcalm     
–
source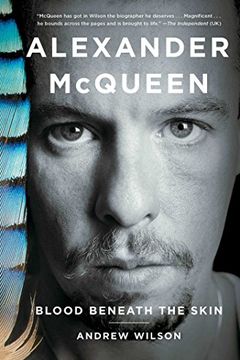 The first definitive biography of an iconic British fashion designer explores the connections between his dark work and even darker life. Alexander McQueen rose from humble beginnings to design clothes for the world's most beautiful women and royalty, becoming a multimillion-dollar luxury brand. But behind his confident facade and bad-boy image lay a sensitive soul who struggled to survive in the ruthless world of fashion. This modern-day fairy tale infused with the darkness of a Greek tragedy tells the complete sensational story, including never-before-seen photos, and offers new insights into McQueen's private life and the source of his creative genius.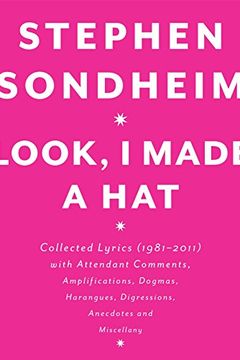 Look, I Made a Hat
Collected Lyrics (1981-2011) with Attendant Comments, Amplifications, Dogmas, Harangues, Digressions, Anecdotes and Miscellany
"Look, I Made a Hat" is a captivating journey into the incredibly talented mind of Stephen Sondheim. This second volume of collected lyrics follows his Pulitzer Prize-winning works, including Assassins, Into the Woods, and Passion. Sondheim includes exclusive personal material, providing insight into his artistic process and collaborations with other industry legends. This is a must-read for any theater enthusiast or fan of Sondheim's incredible contributions to the industry.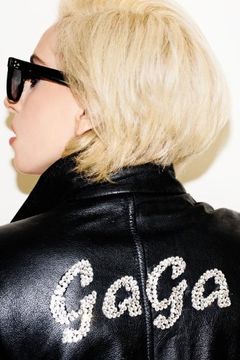 Follow Lady Gaga behind-the-scenes for a year of her life in this book of over 100,000 original photographs by acclaimed photographer Terry Richardson. From Lollapalooza to the final show of her Monster Ball tour, Richardson captures Gaga's most intimate and exciting moments around the world. A must-have for any Lady Gaga fan looking for an all-access, nothing off limits glimpse into the life of this superstar.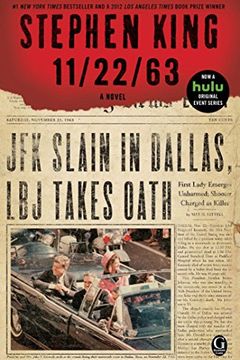 Travel back in time to prevent the JFK assassination in this suspenseful novel. Jake Epping, a high school English teacher, is enlisted by his friend Al to embark on the insane, yet possible, mission to stop history from taking its tragic turn. With a portal to 1958 at his disposal, Jake finds himself in a new world of Elvis, big American cars, and Lee Harvey Oswald. But when Jake falls in love with a woman from this era, his newfound life becomes complicated. Stephen King delivers a thrilling tribute to a simpler era, taking readers on a heart-stopping journey through time.
The Art of Fielding by Chad Harbach
My Father's Daughter by Gwyneth Paltrow
What to Wear, Where by Hillary Kerr
The Girl in the Green Raincoat by Laura Lippman
The House of Mirth by Edith Wharton
Harriet the Spy by Louise Fitzhugh