Get a glimpse into the life of one of the greatest fashion icons of the 20th century with D.V. This mesmerizing autobiography by Diana Vreeland, the one-time editor of Vogue and Harper's Bazaar, is full of magic, spontaneity, and never a dull moment. Vreeland takes the reader on a journey through her whirlwind life hobnobbing with the likes of Queen Mary, Coco Chanel, and Clark Gable, to name a few. Her genius and incomparable style-sense helped define the haute couture world for five decades. Don't miss out on this brilliant raconteur's story.
Experience the fascinating world of fashion through the eyes of a true industry icon. Grace: A Memoir takes you on a journey through Vogue, giving you an exclusive look at the life and art of a mastermind. Discover the creative genius of Grace Coddington and witness the captivating story of her life.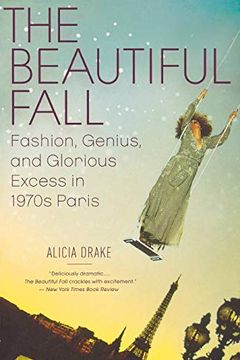 Fashion rivals Yves Saint Laurent and Karl Lagefeld collide in 1970s Paris, sparking a decade of high-chic fashion wars. Experience this sublime and dramatic narrative recounting their tumultuous battle for supremacy in the fashion industry.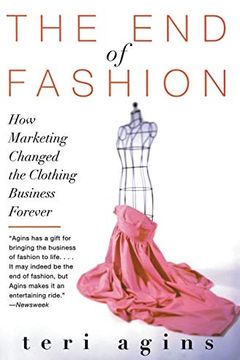 This book takes a hard-hitting look at how the fashion industry has changed, moving away from high-end designers to more mass-market appeal. The author, a Wall Street Journal reporter, covers all aspects of the industry, from manufacturing to image-making, and includes insider stories of industry greats like Donna Karan and Ralph Lauren. A must-read for any fashion enthusiast.
"Tom Ford" is a captivating exploration of the life and career of one of fashion's most iconic figures. Through stunning photography, the book showcases Ford's groundbreaking designs for Gucci and Yves Saint Laurent, capturing the essence of 21st century glamour. With more than 200 photographs by renowned photographers, including previously unpublished images, this volume offers an extraordinary glimpse into the complete brand vision of a true industry legend.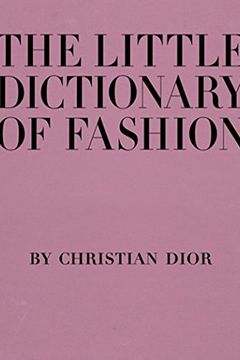 A comprehensive guide to fashion, this charming handbook covers everything from tying a scarf to walking with grace. Written by iconic designer Christian Dior, The Little Dictionary of Fashion reveals the secrets of style, emphasizing simplicity, grooming, and good taste. Filled with timeless tips and illustrated with delightful photographs and drawings, this handbag-sized classic is a must-have for any style-conscious woman. Published for the Victoria and Albert Museum's Golden Age of Couture exhibition celebrating the 50th anniversary of Dior's "New Look."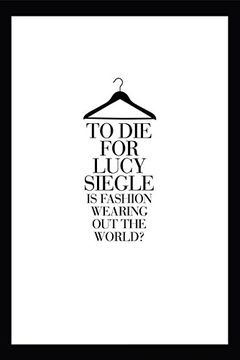 Discover the truth behind the fashion industry with this eye-opening exposé written by a renowned ethical living columnist. Explore the inhumane and environmentally devastating practices that currently exist and learn how to become an "ethical fashionista" with the author's insightful ideas on a more sustainable fashion industry.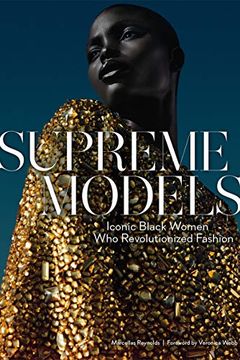 Celebrate black models past and present with Supreme Models - the first-ever book devoted exclusively to their groundbreaking impact on fashion and pop culture. Written by celebrity stylist and journalist Marcellas Reynolds, this stunning book features revealing essays, interviews, and over 70 gorgeous photographs of the women who have reshaped the standards and boundaries of beauty. From the first black models to be featured on catalogs and magazine covers, to iconic supermodels and the newest generation of social media stars, Supreme Models pays a long-overdue tribute to their monumental influence.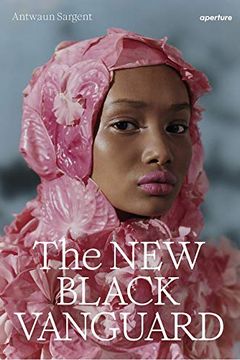 "The New Black Vanguard" by Antwaun Sargent is a groundbreaking look at the radical transformation taking place in fashion and art through the lens of Black photography. This richly illustrated book features the brightest contemporary fashion photographers, including Tyler Mitchell and Nadine Ijewere, whose powerful images have reinvigorated the visual vocabulary around beauty and the body. Sargent also opens up a conversation around the role of the Black body in the marketplace and the institutional barriers faced by Black photographers. Through artist portfolios and conversations between generations, "The New Black Vanguard" proposes a brilliantly reenvisioned future of inclusion and representation.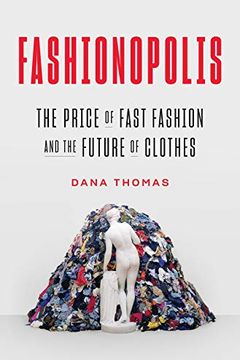 Discover the groundbreaking movement fighting against the damaging effects of the colossal clothing industry with Fashionopolis. Delve into the history of exploitative labor, environmental damage, and the need for a new human-scale model. Follow journalist Dana Thomas as she travels the world to uncover sustainable technologies and visionary designers working to revolutionize fashion. Learn about the cutting-edge techniques used to produce better, cleaner fashion, and the companies at the forefront of this movement, from small-town makers to fashion giants like Levi's and Stella McCartney. It's time to start dressing with intention, and Fashionopolis is the comprehensive guide to get you started.
Wardrobe Crisis by Clare Press
The Vanity Fair Diaries by Tina Brown
Naked Fashion by Safia Minney
The House of Gucci by Sara G. Forden
Chic Savages by John Fairchild
Dapper Dan by Daniel R. Day
Alexander McQueen by Andrew Wilson
Advanced Style by Ari Seth Cohen
Bill Cunningham by New York Times
Stitched Up by Tansy E. Hoskins
Walking with the Muses by Pat Cleveland
Simply Halston by Steven Gaines
The Glass of Fashion by Cecil Beaton
The Battle of Versailles by Robin Givhan
Slow Fashion by Safia Minney
Coco Chanel by Justine Picardie
Fashion and Sustainability by Kate Fletcher
A.L.T. by Andre Leon Talley
Fashion Climbing by Bill Cunningham
Fashion Victims by Alison Matthews David
The Golden Thread by Kassia St. Clair
The Sartorialist by Scott Schuman
The Rihanna Book by Rihanna
Gods and Kings by Dana Thomas
Peter Lindbergh. A Different Vision on Fashion Photography by Thierry-Maxime Loriot
Louis Vuitton by Paul-Gerard Pasols
The Conscious Closet by Elizabeth L. Cline
Virgil Abloh by Michael Darling
Avedon Fashion 1944-2000 by Carol Squiers
Brown Bohemians by Vanessa Vernon
Valentino by Pamela Golbin
Sustainable Fashion and Textiles by Kate Fletcher
How to Read a Dress by Lydia Edwards
The Fashion Designer Survival Guide by Mary Gehlhar
The Wedding Dress by Eleanor Thompson
The Little Black Jacket by Karl Lagerfeld
The Sustainable Fashion Handbook by Sandy Black
Visionaries by Frankel Susannah
The Fashion Chronicles by Amber Butchart
The Birth of Cool by Carol Tulloch
LIKEtoKNOW.it by Liketoknow. It
Influence by Mary Kate Olsen
Isabella Blow by Lauren Goldstein Crowe
Dior by Dior Deluxe Edition by Christian Dior
The Chiffon Trenches by André Leon Talley
The Master of Us All by Mary Blume
The One Hundred by Nina Garcia
The Coveteur by Stephanie Mark
Love Style Life by Garance Dore
A Dedicated Follower of Fashion by Holly Brubach
The Price of Illusion by Joan Juliet Buck
If You Have to Cry, Go Outside by Kelly Cutrone
Champagne Supernovas by Maureen Callahan
Style A to Zoe by Rachel Zoe
The Little Black Book of Style by Nina Garcia
Humans of New York by Brandon Stanton
Gone With the Wind by Margaret Mitchell
Cradle to Cradle by Michael Braungart
Coco Chanel by Megan Hess
The Cartiers by Francesca Cartier Brickell
Dressing the Man by Alan Flusser
Vintage Black Glamour by Nichelle Gainer
Andy Warhol by Richard B. Woodward
Face Forward by Kevyn Aucoin
Nothing Fancy by Alison Roman
Patternmaking for Fashion Design by Helen Joseph Armstrong
Helmut Newton. SUMO. Revised by June Newton by Helmut Newton
The Teen Vogue Handbook by Teen Vogue
In Vogue by Alberto Oliva
100 Years of Fashion by Cally Blackman
Vanity Fair by Graydon Carter