Best Finance Books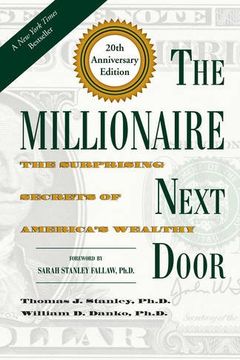 Discover the secrets of the wealthy and how to increase your own net worth in The Millionaire Next Door. Explore the lives, habits, and investments of America's rich, and learn how to become one of them. This national bestseller is changing lives and offering surprising insights into the world of wealth.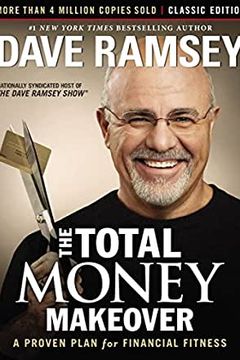 Transform your finances and build up your money muscles with the help of America's favorite finance coach. The Total Money Makeover offers a simple and straightforward game plan to completely overhaul your money habits, based on real results rather than empty promises. Discover how to design a sure-fire plan for paying off all debt, recognize 10 dangerous money myths, and secure a big nest egg for emergencies and retirement. Say goodbye to flabby expenses and hello to a well-toned budget with this New York Times bestseller.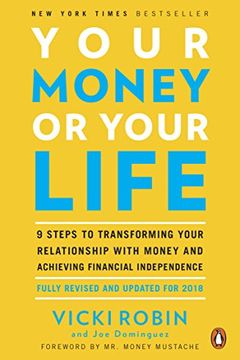 Transform your relationship with money with this go-to guide that has helped hundreds of thousands of people change their lives. The nine-step program taught by a renowned expert covers a range of modern financial topics, from investing in index funds to managing revenue streams and having tough money conversations. Learn how to get out of debt, develop savings, declutter your life, invest wisely, save the planet and much more.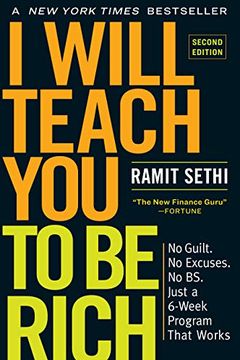 Learn how to earn more, save more, and live a rich life with this groundbreaking bestseller that Forbes calls a "wealth wizard." Personal finance expert Ramit Sethi has updated and expanded this modern money classic with a simple, powerful 6-week program that just works. Discover how to crush your debt, set up no-fee high-interest bank accounts, automate your finances, save hundreds or thousands every month, and more with word-for-word scripts and a dead simple investment strategy. This revised 2nd edition also includes new tools, insights on money and psychology, and amazing stories from readers who created their rich lives using the book. Master your money and get on with your life guilt-free.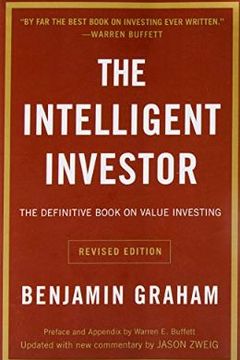 This classic investment guide has been updated for today's market conditions. Benjamin Graham's philosophy of "value investing" teaches how to shield investors from substantial error and develop long-term strategies. With updated commentary by financial journalist Jason Zweig, readers gain a more thorough understanding of how to apply Graham's principles. This edition is a vital and indispensable read for anyone striving to reach their financial goals.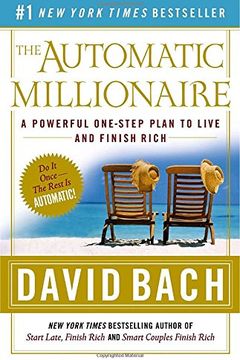 Learn the surprising plan to become a millionaire without a budget or willpower. In The Automatic Millionaire, David Bach shares the story of an average American couple who retire at 55 with over $1 million in savings. The secret: a totally automatic plan to pay yourself first. You don't need to make a lot of money, be interested in money, or even need willpower. With this realistic system, based on timeless principles, you can secure your financial future from the comfort of your own home.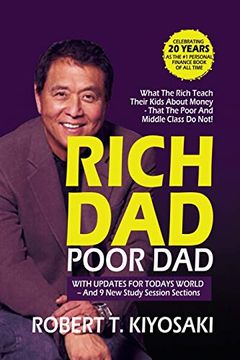 "Transform your views on money and investing with this global personal finance phenomenon. Discover the story of two fathers, one wealthy and entrepreneurial and the other struggling financially, and how their differing perspectives shaped the author's mindset. With over 36 million copies sold worldwide, this book will explode the myth of needing a high income to become rich, challenge traditional beliefs about assets, and show parents why relying on schools for financial education is not enough. Join the millions who have already taken the path to financial freedom with Rich Dad Poor Dad."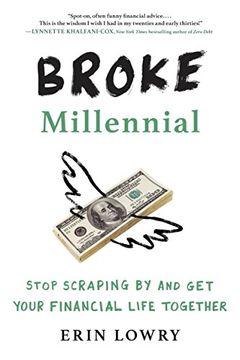 Take control of your finances and stop living paycheck to paycheck with the savvy and smart guide, Broke Millennial. This book goes beyond the basics of personal finance to tackle tricky money matters most of us face #IRL. Learn how to manage student loans, handle splitting the bill with friends, and even how to get "financially naked" with your partner. Packed with refreshingly simple advice and hilarious true stories, Broke Millennial is the essential roadmap every financially clueless millennial needs to become a money master. Let's #GYFLT!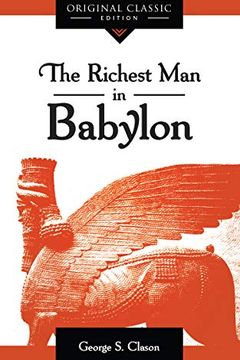 Discover the secrets to personal wealth and prosperity in this timeless classic. Through Babylonian parables, this book teaches the vital principles of financial planning and thrift, presented in simple and inspiring language. With over two million copies sold, it's a celebrated bestseller that will guide you towards a lifetime of financial security and happiness.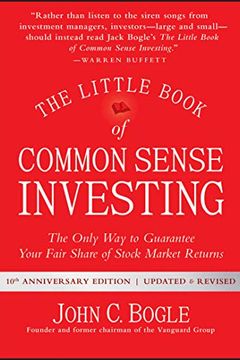 Discover the key to successful investing with The Little Book of Common Sense Investing. Mutual fund expert John C. Bogle reveals the simplest and most effective investment strategy for building long-term wealth: low-cost index funds. Bogle's principles have endured through market ups and downs, and this tenth anniversary edition includes updated data and additional guidance on asset allocation and retirement investing. Supported by Warren Buffett and other financial experts, this guidebook offers a solid strategy for anyone looking to build a broadly diversified, low-cost portfolio without the risks of individual stocks or sector rotation.
Get a Financial Life by Beth Kobliner
The Simple Path to Wealth by J L Collins
The Bogleheads' Guide to Investing by Taylor Larimore
You Are a Badass at Making Money by Jen Sincero
Why Didn't They Teach Me This in School? by Cary Siegel
Think and Grow Rich by Napoleon Hill
The Only Investment Guide You'll Ever Need by Andrew Tobias
Secrets of Six-Figure Women by Barbara Stanny
Financial Freedom by Grant Sabatier
The Index Card by Helaine Olen
The Book on Rental Property Investing by Brandon Turner
Thinking, Fast and Slow by Daniel Kahneman
Smart Women Finish Rich by David Bach
MONEY Master the Game by Tony Robbins
All Your Worth by Elizabeth Warren
The 4-Hour Workweek by Timothy Ferriss
The Behavior Gap by Carl Richards
The Most Important Thing by Howard Marks
Security Analysis by Benjamin Graham
Profit First by Mike Michalowicz
Liar's Poker by Michael Lewis
The White Coat Investor by James M Dahle
The Power of Habit by Charles Duhigg
The Millionaire Real Estate Investor by Gary Keller
Against the Gods by Peter L. Bernstein
The Essays of Warren Buffett by Lawrence A. Cunningham
On My Own Two Feet by Manisha Thakor
Clever Girl Finance by Bola Sokunbi
Make Your Kid A Money Genius by Beth Kobliner
The One-Page Financial Plan by Carl Richards
Personal Finance For Dummies by Eric Tyson
The Alchemy of Finance by George Soros
Spend Well, Live Rich by Michelle Singletary
Bad with Money by Gaby Dunn
The Psychology of Money by Morgan Housel
One Up On Wall Street by Peter Lynch
The Millionaire Fastlane by MJ Demarco
Market Wizards by Jack D. Schwager
Reminiscences of a Stock Operator by Edwin Lefevre
Barbarians at the Gate by Bryan Burrough
How to Win Friends and Influence People by Dale Carnegie
Common Stocks and Uncommon Profits and Other Writings by Philip A. Fisher
Common Sense on Mutual Funds by John C. Bogle
The Lean Startup by Eric Ries
The E-Myth Revisited by Michael E. Gerber
Predictably Irrational by Dan Ariely
Fooled by Randomness by Nassim Nicholas Taleb
The Little Book That Still Beats the Market by Joel Greenblatt
The Black Swan by Nassim Nicholas Taleb
Unshakeable by Tony Robbins
How to Make Your Money Last by Jane Bryant Quinn
Extraordinary Popular Delusions by Charles MacKay
How to Turn $100 into $1,000,000 by James McKenna
Broke Millennial Takes On Investing by Erin Lowry
Your Money and Your Brain by Jason Zweig
Mindful Money by Jonathan K. Deyoe
Worth It by Amanda Steinberg
Get Money by Kristin Wong
Women & Money by Suze Orman
Financially Fearless by Alexa von Tobel
Warren Buffett Invests Like a Girl by The Motley Fool
The Next Millionaire Next Door by Thomas J. Stanley
The Financial Diet by Chelsea Fagan