Sort by
Latest Recommendations First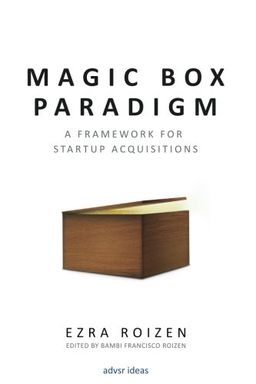 Discover the counterintuitive world of startup acquisitions with this must-read book. Learn why a term sheet may not be desirable, why bidding wars can be detrimental, and why investors and strategic partners require different approaches. With a clear framework for attracting acquisition interest, this book will help you optimize and close successful deals. Say goodbye to common acquisition mistakes and hello to a bright future for your startup.
@ghanemzadeh @schlaf Yes, this book is the best I have found on the topic. @schlaf highly recommend it for ya!     
–
source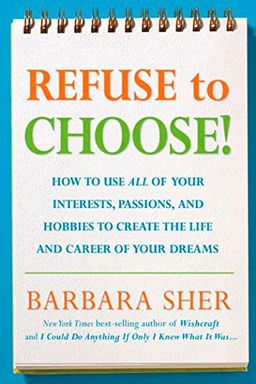 Refuse to Choose!
Use All of Your Interests, Passions, and Hobbies to Create the Life and Career of Your Dreams
Discover how to thrive with a diverse array of passions with the groundbreaking book from New York Times best-selling author Barbara Sher. Sher's extraordinary ability to help people define and achieve their goals has led her to create a solution for individuals who simply cannot choose one path. These "Scanners" are genetically wired to pursue many areas and with Sher's guidance, readers will learn how to identify their type of Scanner, when to finish what they start, and how to do everything they love.
When I was a founder, I significantly tamped down my polymathy so I could focus. Re-exploring this part of myself now is fascinating and unlocking new adventures. This is a great book on the topic Refuse to Choose! By Barbara Sher     
–
source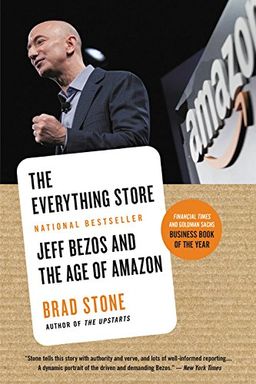 Discover the story of Amazon.com, one of the most successful companies in the world, and its founder, Jeff Bezos, in this revealing and definitive biography. From delivering books through the mail to becoming the everything store with limitless selection and seductive convenience at disruptively low prices, Bezos developed a corporate culture of relentless ambition and secrecy. Brad Stone brings readers an in-depth, fly-on-the-wall account of life at Amazon through unprecedented access to current and former employees and Bezos family members. Learn how Bezos revolutionized retail and transformed markets through risky ventures like the Kindle and cloud computing. The Everything Store is a must-read for anyone interested in the future of shopping and innovation.
@jessepickard I love that book!     
–
source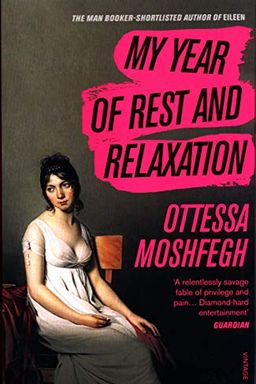 A darkly funny and savage novel that follows a young, privileged woman as she attempts a year-long experiment in sleep and pharmaceuticals to escape the disappointments of her life. Set in a glittering New York City in the year 2000, the book is both merciless and compassionate, exploring themes of loss, love, and the search for meaning in a world where wealth and success seem so easy. A New York Times bestseller, this showcase of a major young writer is not to be missed.
@MikeIsaac I loved this book, and it was written *before* the pandemic (just barely) Also read "My Year of Rest and Relaxation" for more of those fever dream isolation coping vibes     
–
source
In Ling Ma's offbeat and wryly funny novel, Severance, Candace Chen, a first-generation American and millennial drone, is navigating adulthood in a routine-driven life. However, when a plague sweeps New York, she finds herself alone and photographing the abandoned city under the pseudonym, NY Ghost. Soon, Candace joins a group of survivors led by a power-hungry IT tech and must navigate her way through a new society. This apocalyptic satire is a moving family story, a quirky coming-of-adulthood tale, and a hilarious, deadpan tribute to human connections that drive us to do more than just survive.
@MikeIsaac I loved this book, and it was written *before* the pandemic (just barely) Also read "My Year of Rest and Relaxation" for more of those fever dream isolation coping vibes     
–
source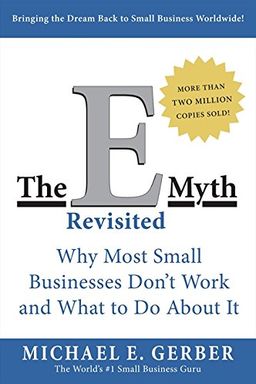 Revised and updated, this business classic explores the entrepreneurial myth that most small business owners assume they're entrepreneurs. However, Michael E. Gerber shows that understanding technical work isn't enough to run a successful business. He guides readers through the stages of a business's lifespan, teaching the key distinction between working on and in your business. Whether or not it's a franchise, Gerber shows how to apply franchising principles to any business in order to grow it productively.
@dohertyjf Great books     
–
source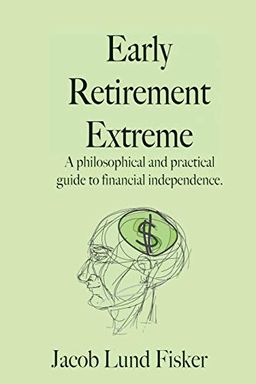 Learn how to achieve financial independence and early retirement with "Early Retirement Extreme." This book provides a systems theoretical strategy for achieving financial freedom in just 5-10 years through smart financial choices, simple living, and increased self-reliance. Discover how to break free from the consumer trap and shift your focus from consuming to producing to pursue your interests beyond working for a living. This framework has been used by many people of all ages to achieve a variety of goals like debt-free living, extended travel, a sabbatical, a career change, time off to raise a child, traditional retirement, or simply a desire for a more resilient and self-sufficient lifestyle. Don't be held back by financial chains - use the principles in "Early Retirement Extreme" to make your future more secure.
@gabusch Great book!     
–
source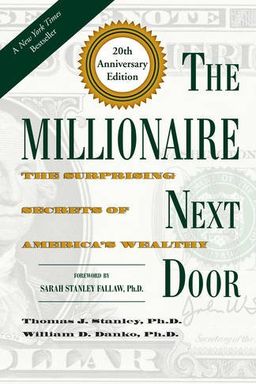 Discover the secrets of the wealthy and how to increase your own net worth in The Millionaire Next Door. Explore the lives, habits, and investments of America's rich, and learn how to become one of them. This national bestseller is changing lives and offering surprising insights into the world of wealth.
@bobbyfijan Great book!     
–
source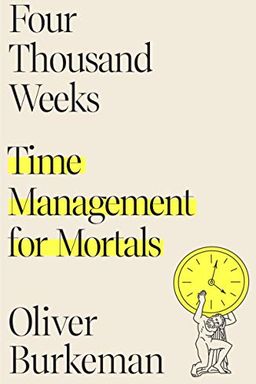 Discover how to make the most of your time with "Four Thousand Weeks", a guide to time management that turns the modern obsession with productivity on its head. Author Oliver Burkeman draws on the insights of philosophers, psychologists, and spiritual teachers to create a practical and profound approach to constructing a meaningful life by embracing the finite nature of our time. Learn how to break free from the anxiety and pressure of our current approach to time management and make intentional choices to create a more fulfilling life.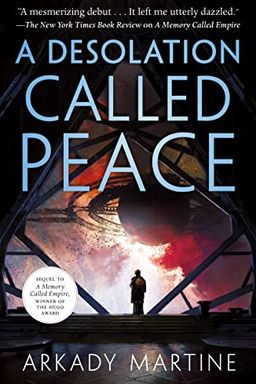 A looming alien threat in Teixcalaanli space has left Fleet Captain Nine Hibiscus with no options. Diplomacy is their only hope, and Mahit Dzmare and Three Seagrass are tasked with communicating with the hostile entity. The fate of Teixcalaan hangs in the balance in this thrilling, high-stakes sci-fi novel.
Against Purity by Alexis Shotwell
Essentialism by Greg McKeown
Working Identity by Herminia Ibarra
Watership Down by Richard Adams