Sahil Bloom
Recommended Books
Sahil serves on the board of 4 companies in the consumer industry, including Fox Racing and Brixton. He is also an active angel investor in over 30 companies. Outside of his investing career, he has become a prolific creator, having built a platform spanning 300K followers and subscribers across Twitter and a newsletter, and is also a regular contributor on CNBC and other media outlets.
Sort by
Latest Recommendations First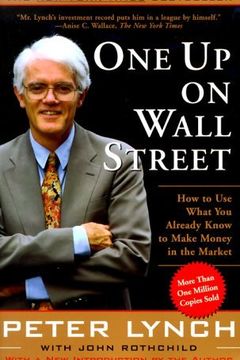 Discover the secrets of successful stock investing in the nation's largest and most profitable mutual fund with this must-read book by a celebrated managing director. Learn from over a decade of experience and gain valuable insights into the world of stocks.
@BrianFeroldi One of my favorite books from early days of learning     
–
source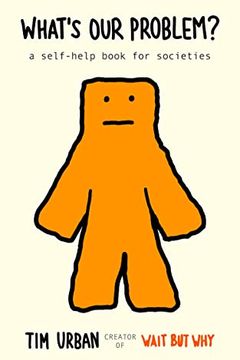 @lexfridman @waitbutwhy @Liv_Boeree The book is so good.     
–
source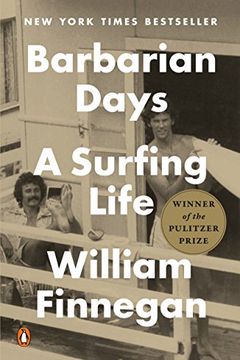 Experience the beauty and danger of surfing in William Finnegan's memoir, "Barbarian Days". This coming-of-age story takes readers on a global journey as Finnegan chases waves and navigates life's ups and downs. From a whites-only gang in Hawaii to a picturesque fishing village in Samoa, Finnegan explores the complexities of close male friendships, social upheavals, sexual politics, and more. This book is an adventure story, an intellectual autobiography, and an extraordinary exploration of the mastery of a little-understood art. It's no wonder why some call it the finest surf book ever written.
I first came across the Surfer Mentality in a short video from my friend @GuillaumeMbh last year, but began to think more about it after re-reading Barbarian Days: A Surfing Life. It is a wonderful, meditative book. Highly recommend audiobook as well.     
–
source
This influential text from the 20th century delves into a dark and dystopian world unlike any other. Written in 1949 by political satirist George Orwell, the novel portrays a totalitarian society that is both bureaucratic and terrifying. The author's foresight in predicting the future of modern life is remarkable, with themes that are still relevant today. Taking readers through a journey of surveillance, propaganda, and isolation, it is no wonder why 1984 is among the most terrifying novels ever written. A must-read for those seeking a thought-provoking exploration of individuality and the true extent of government control.
@lexfridman I just finished re-reading 1984 after seeing it on your reading list to start the year. This book hits different every single time I read it.     
–
source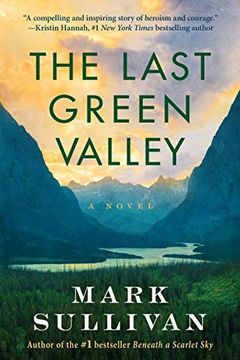 This historical novel follows one family's incredible story of survival and triumph during World War II. When Stalin's forces push into Ukraine, Emil and Adeline Martel are faced with a devastating decision - wait for the Soviets and risk being sent to Siberia, or follow the murderous Nazi officers who have promised to protect pure-blood Germans. Overcoming horrific trials and caught between two warring forces, the Martels' journey is a brutal, complex, and ultimately triumphant tale of the power of love, faith, and one family's incredible will to survive and achieve their dreams.
Currently reading The Last Green Valley by Mark Sullivan. Loved his last historical novel—Beneath a Scarlet Sky—so decided to give this one a shot. It's wonderful so far.     
–
source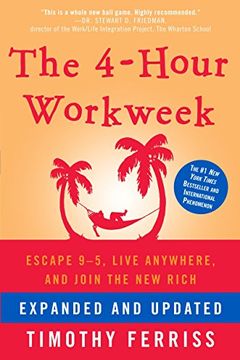 Revolutionize the way you work and live with The 4-Hour Workweek. This guide to luxury lifestyle design provides practical tips and case studies to help you escape the rat race, travel the world, and earn a monthly five-figure income with zero management. Learn how to outsource your life to overseas virtual assistants for $5 per hour, eliminate 50% of your work in 48 hours, and trade a long-haul career for frequent mini-retirements. The newly expanded edition includes real-world templates and the latest tools and tricks for living like a diplomat or millionaire without being either.
@thecolbykultgen Great book. So different than anything else out there.     
–
source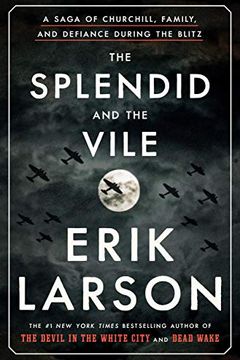 Experience the thrilling story of how Winston Churchill led Britain through one of its darkest years during World War II. In The Splendid and the Vile, author Erik Larson takes readers on an intimate journey into Churchill's personal and political life, highlighting the domestic drama against the backdrop of relentless German bombing campaigns. Through diaries, archival documents, and once-secret intelligence reports, Larson provides a new lens on London's darkest year and Churchill's impressive leadership to teach the British people "the art of being fearless." Join Churchill and his family as they navigate the political brinkmanship of wartime Britain, and learn how they held the country together to become an unwavering ally.
@thesamparr The Splendid and the Vile by Erik Larson is one of my favorite books of all time.     
–
source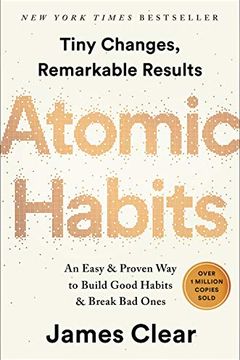 Atomic Habits
An Easy & Proven Way to Build Good Habits & Break Bad Ones
Discover a proven framework for improving every day with Atomic Habits. Written by one of the world's foremost experts in habit formation, James Clear, this instant New York Times bestseller offers practical strategies on how to form good habits, break bad ones, and master the tiny behaviors that lead to remarkable results. Drawing on biology, psychology, and neuroscience, Clear distills complex topics into simple behaviors that can be easily applied to daily life and work. Whether you want to overcome a lack of motivation, design your environment for success, or simply achieve your goals, Atomic Habits will reshape the way you think about progress and give you the tools you need to transform your habits.
@sweatystartup Changed a lot of lives with that book.     
–
source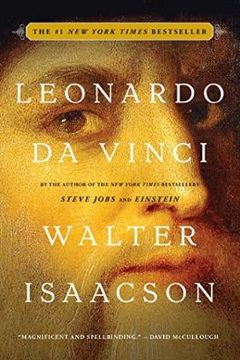 Discover the life and genius of history's most creative figure in this new biography. In it, Walter Isaacson weaves a narrative that shows how Leonardo da Vinci's art and science intersected, and how his innovative studies of anatomy, fossils, birds, flying machines, and more made him a true Renaissance man. With the help of thousands of pages from Leonardo's notebooks and new discoveries about his life and work, Isaacson shows how we can learn from Leonardo's passionate curiosity, careful observation, and imaginative mind.
@warikoo One of my favorite books!     
–
source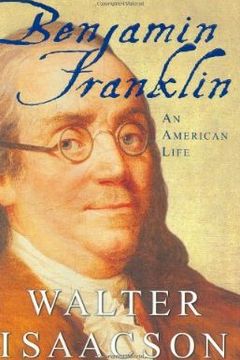 Explore the life of one of America's most fascinating founding fathers in this engrossing biography. From his humble beginnings as a runaway apprentice to his rise as a writer, inventor, diplomat, and political leader, Benjamin Franklin helped define our national character. Discover the wit behind Poor Richard's Almanac, the wisdom behind the Declaration of Independence, and the compromises that created a near-perfect Constitution. Through colorful storytelling, Walter Isaacson provides an intimate look into Franklin's life and how he helped shape the American identity, making this book a must-read for anyone interested in history or politics.
@waitbutwhy The Benjamin Franklin book by @WalterIsaacson is a top 10 book of all time for me.     
–
source
When Breath Becomes Air by Paul Kalanithi
The Three-Body Problem by Cixin Liu
The Success Equation by Michael J. Mauboussin
The Fish That Ate the Whale by Rich Cohen
Thinking, Fast and Slow by Daniel Kahneman
Thunderstruck by Erik Larson
The River of Doubt by Candice Millard
The Devil in the White City by Erik Larson