Best Sports Books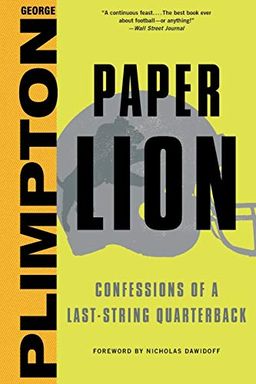 Paper Lion
Confessions of a Last-String Quarterback
This classic sports journalism book captures the behind-the-scenes antics of a 60-man football team in close quarters. The author recounts his experiences training with the Detroit Lions and taking snaps behind center, offering insight into the pressures and rites of rookies in the sport. With wit and humor, this book is considered one of the funniest and most insightful ever written about football. Featuring a never-before-seen foreword and content from the Plimpton Archives, it's a must-read for any football enthusiast.
Uncover the fascinating and complex story of one of America's greatest icons in this definitive unauthorized biography. With unparalleled access to Muhammad Ali's inner circle, author Jonathan Eig reshapes our understanding of the charismatic boxer and his impact on America, race, and sports. Through 500 interviews, thousands of pages of previously unreleased files, and newly discovered audiotaped interviews, Eig brings to light Ali's flawed and brave character, shedding important new light on his religion, politics, personal life, and neurological condition. This is a story about a man who shook up the world, and about America itself.
This classic book shook up the sports world when it was first published in 1970. With a new prologue by the author, it remains an important social document and beloved by fans. Though once considered a traitor and "social leper," Bouton's book is still being read today, even by those who don't typically follow baseball.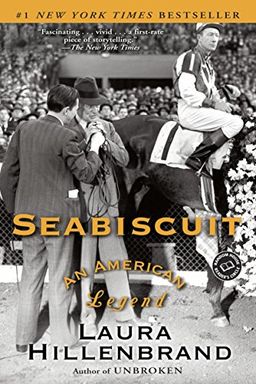 This true story follows the unlikely partnership of three men who transformed a crooked-legged racehorse named Seabiscuit into an American sports icon, overcoming bad fortune, conspiracy, and severe injury. Author Laura Hillenbrand brilliantly re-creates a universal underdog story that proves life is a horse race.
This inspiring true story follows a young man named Michael Oher, born into poverty and addiction, who is taken in by a wealthy family and introduced to football and education. As he finds a new sense of self-worth, he becomes a crucial player in the evolution of professional football, using his size and agility to defend the quarterback's blind side. Watch as love and determination transform Michael's life in remarkable ways.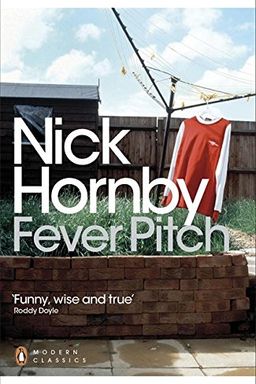 This award-winning football classic captures the highs and lows of being a true football fan. Brimming with honesty and wit, it perfectly showcases what it means to be a fan and what it means to be a man. A must-read for anyone who wants to understand the power of sports in shaping our lives.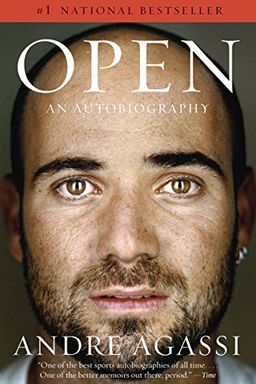 A candid and engrossing memoir, "Open" tells the remarkable story of a man who was groomed to be a tennis champion from birth. Despite achieving fame, wealth, and eight grand slam titles, Andre Agassi struggled to find fulfillment in the sport he came to resent. Through his highs and lows, Agassi reveals his early success, marriage to Brooke Shields, interest in philanthropy, and uncomfortable relationship with fame. This book goes far beyond a professional tennis memoir and offers readers a glimpse into the life of a man who overcame great challenges to find true happiness.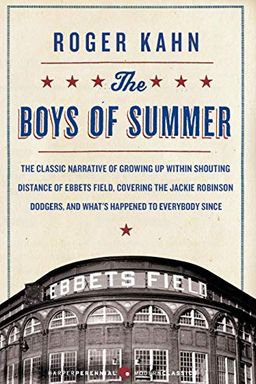 Travel back in time to the 1930s and 1940s with this captivating book about young men who play baseball, and the legendary team that broke the color barrier with Jackie Robinson. Written by a sportswriter who grew up near Ebbets Field, this book covers the lives of the players after their glory days were over. Full of heart and humor, this book is a must-read for anyone interested in America, fathers and sons, prejudice and courage, and the triumphs and disasters of life.
Get ready to experience the heart and soul of hockey with this reflective and thought-provoking book. Written by former Montreal Canadiens goalie and Toronto Maple Leafs President, Ken Dryden, and recognized as one of the Top 10 Sports Books of All Time by "Sports Illustrated", "The Game" is a must-read for all hockey fans. With vivid portraits of hockey legends like Guy Lafleur, Larry Robinson, Guy Lapointe, Serge Savard, and coach Scotty Bowman, Dryden captures the essence of the sport and what it means to its fans. This commemorative edition also features black and white photographs from the Hockey Hall of Fame as well as a new chapter from the author. Don't miss out on this timeless classic!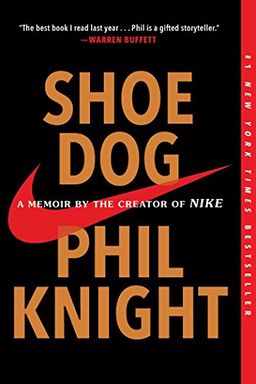 Discover the inspiring tale of how a young entrepreneur borrowed $50 from his father and built a global brand - Nike. In Shoe Dog, the founder and board chairman of Nike, Phil Knight, reveals the early days and evolution of the world's most iconic and profitable shoe brand. Knight's story tells of the terrifying risks, crushing setbacks, ruthless competitors, and countless doubters that he encountered along the way, but also of the thrilling triumphs and relationships that formed the heart and soul of Nike. With a shared belief in the redemptive power of sports, Phil Knight and his team created a brand and culture that changed everything.
Friday Night Lights by H. G. Bissinger
Among the Thugs by Bill Buford
The Fight by Norman Mailer
Tiger Woods by Jeff Benedict
Born to Run by Christopher McDougall
Roller Girl by Victoria Jamieson
The Jordan Rules by Sam Smith
The Sports Gene by David Epstein
Levels of the Game by John McPhee
The Breaks of the Game by David Halberstam
What Made Maddy Run by Kate Fagan
A Life Too Short by Ronald Reng
Eleven Rings by Phil Jackson
Soccer in Sun and Shadow by Eduardo Galeano
String Theory by David Foster Wallace
King of the World by David Remnick
The Boys of Winter by Wayne Coffey
The Cubs Way by Tom Verducci
Veeck As In Wreck by Bill Veeck
Game Change by Ken Dryden
Never Die Easy by Walter Payton
The Art of Fielding by Chad Harbach
Players In Pigtails by Shana Corey
Alone on the Wall by Alex Honnold
Shoeless Joe by W. P. Kinsella
You Know Me Al by Ring Lardner
Tallchief by Maria Tallchief