Sort by
Latest Recommendations First
YOUR MIND IS NOW THE ULTIMATE GAMING ENGINE.Top 10 Games You Can Play In Your Head, By Yourself, is a collection of visionary author J. Theophrastus Bartholomew's most cherished mind-games, edited and updated by filmmaker and storyteller Sam Gorski and author D.F. Lovett. No peripherals needed. No controllers. No pens. No dice or boards. Everything...
This book is *profoundly* weird... next level galaxy brain weird. I mean that as a compliment! 🥴     
–
source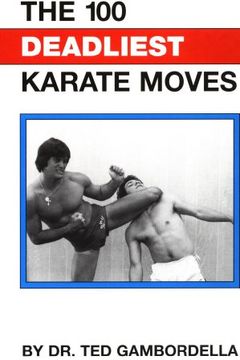 Learn how to fight to the death utilizing the 100 most lethal kicks, shutos and blows known to the world's greatest karate masters. More than 100 dramatic photos cover snap kicks, heel kicks, vital points of the head and chest, shutos, palm heels, ridge hands and streetfighting with karate....
@Seanbabydotcom YES I OWN THIS BOOK AND IT IS MAGNIFICENT     
–
source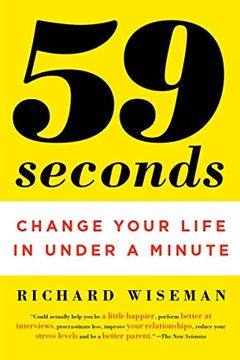 @jonobacon highly recommend this book as well     
–
source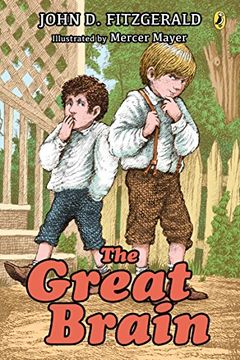 Reading The Great Brain series with my 9 year old son and belatedly realizing I learned everything I know about business from these books, 35 years ago     
–
source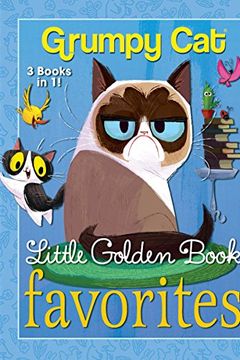 This hardcover storybook collection features three Grumpy Cat Little Golden Books.Grumpy Cat has over 8 million Facebook followers, her own TV movie, a mobile game, plus her very own collection of Little Golden Books! Join this famous feline in three cat-tastic tales: The Little Grumpy Cat That Wouldn't, A Is for Awful, and Yawn!: A Grumpy Cat Bedt...
The amazing thing about this book is that the cat does not break character the whole time, it's breathtaking     
–
source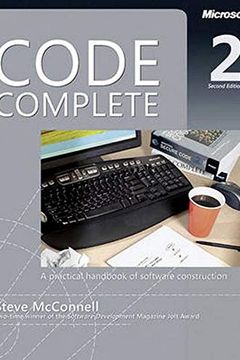 Code Complete
A Practical Handbook of Software Construction, Second Edition
Q: Why do you recommend Code Complete so much? A: In programming, people can be very dogmatic about what they think is right. Code Complete is not preachy in that way and instead cites a lot of data.     
–
source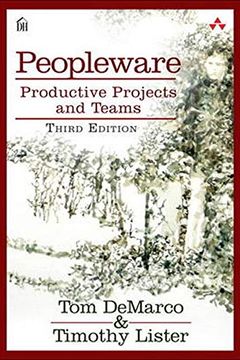 Peopleware
Productive Projects and Teams (3rd Edition)
The book Peopleware was actually instrumental in our getting this understanding that 80% of anything you attack is about questions like: How do people interact with the software? How can you get them to interact in a way that makes sense? That's what you need to worry about. A lot of the time it doesn't matter if your code is technically correct or pretty. That's irrelevant if no one can actually understand what the hell it does. So, let's get to first principles, first causes. Let's understand what's going on here.     
–
source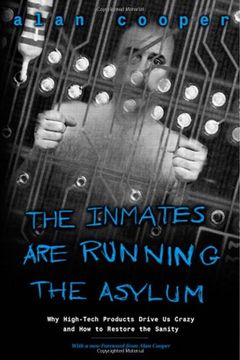 Q: One of the books you mention on your blog is Alan Cooper's The Inmates Are Running the Asylum. When I read the book, I must admit to being a little bit offended by his description of software engineers as loving complexity. A: But they totally do! The book is completely correct! That's one of my lessons to my fellow programmers: Stop trying to be a great programmer, and focus on trying to be a great human being. How do you build things that human beings can actually use. I'm not saying you have to fall in love with your fellow human beings—they're a lot harder to love and are a lot more erratic than you'd like. But you have to appreciate that, if you want people to use your stuff, you have to understand human factors. You have to appreciate that you need to ask: What's the prior art on this? How are other people doing this, from a design perspective? That's absolutely critical to being a great programmer.     
–
source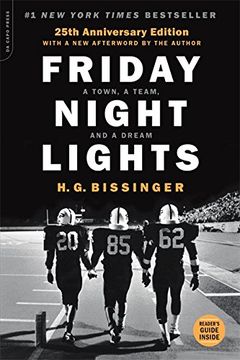 "He lost the testicle but he did make All State." super late to this party, but the book Friday Night Lights is brutally honest documentary     
–
source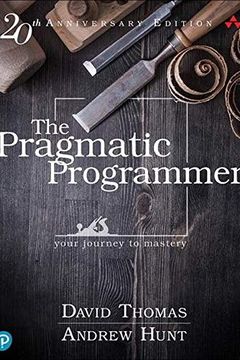 Not all of these things are technically programming. For example, asking yourself "why am I doing this? Is this even worth doing at all?" isn't thinking outside the box; it's something you should incorporate into your daily routine to keep yourself – and your co-workers – sane. And that's what makes Pragmatic Programmer such a great book.     
–
source
Don't Make Me Think by Steve Krug
Prioritizing Web Usability by Jakob Nielsen
The Visual Display of Quantitative Information by Edward R. Tufte
Programming Pearls by Jon Bentley
Rapid Development by Steve McConnell
The Mythical Man-Month by Frederick P. Brooks Jr.