Sort by
Latest Recommendations First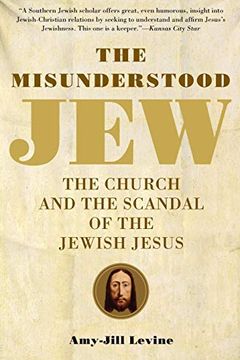 @jinxeptor @jaybeans I really enjoyed her book about Jesus: The Misunderstood Jew. I felt like it offered a perspective on the New Testament that I hadn't considered. And it's a fascinating and accessible text!     
–
source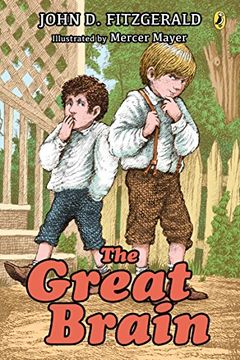 This book follows the adventures of the Great Brain, a ten-year-old con artist in the Midwest. With his silver tongue and knack for turning a profit, he manages to save the day and line his pockets at the same time. From rescuing friends to helping out new kids in school, the Great Brain always comes out on top.
Is The Great Brain series still in print? Has anyone ever optioned them for a Netflix show or whatever? Man I loved those books. You can't help but root for Tom, even when he's swindling his own family.     
–
source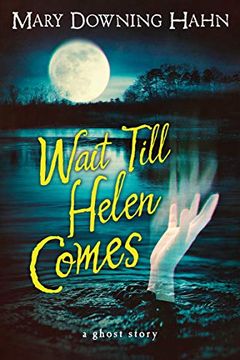 A blended family moves to the country in a former church with a cemetery in the backyard. Tensions rise as 12-year-old Molly and 10-year-old Michael struggle to deal with their bratty and manipulative 7-year-old stepsister Heather. But when Heather starts talking to a ghost named Helen and warns them of her arrival, Molly worries for her well-being. However, things take a turn for the worst when Helen actually shows up.
@fitfulminion I loved that book!! Absolutely terrifying     
–
source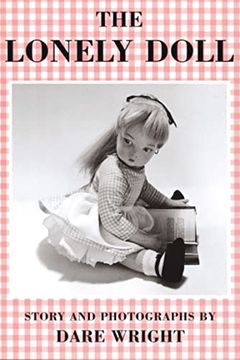 A little doll named Edith is lonely and has nobody to play with, until she encounters two bears in the garden. First published in 1957, The Lonely Doll is a unique children's classic filled with innovative photography that brings these characters to life. The book tells a heartwarming story of friendship and companionship. The author, Dare Wright, used her childhood doll and her brother's help in selecting the bear family to create a mesmerizing cast of characters. The story is told through simple poses and expressive images that will captivate young readers.
@SCJ_BusRules !!! My mom has a copy of the lonely doll! I LOVED that book when I was a kid     
–
source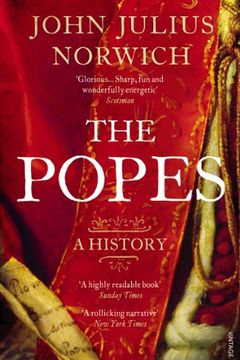 Discover the captivating histories of some of the most significant popes from the past 2000 years in this riveting chronicle. From successful negotiations with invaders to scandals within Rome's most powerful families, author John Julius Norwich covers the political, cultural, and social impact of each pope on Rome and the world. Experience the intrigue and inspiration that shaped the course of history in this fascinating read.
@KristinMuH @CromartyHeather I really liked this book, which one review described as a "beach read" (it's not, but highly readable and funny/irreverent)     
–
source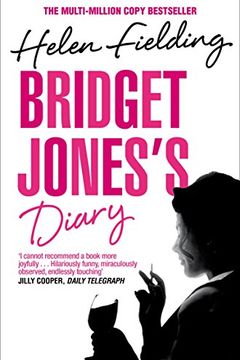 A hilarious and relatable story about Bridget Jones, a 30-something Singleton who is on a constant mission to improve herself. Join her on a year-long journey filled with laugh-out-loud moments as she attempts to lose weight, quit smoking, and find inner peace. In her daily diary entries, Bridget hilariously documents her attempts to form a functional relationship with a responsible adult, and even learn how to program the VCR.
@rhiannok1 The book is very good! If you love the movie, I feel like you will also love the book     
–
source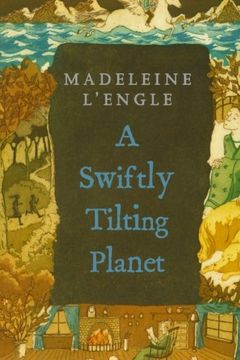 Embark on a thrilling quest through time with fifteen-year-old Charles Wallace and his unicorn companion, Gaudior, as they try to prevent the world's destruction by the evil Madog Branzillo. Alongside Charles is his sister Meg, who, even grown and pregnant, can still connect with Charles telepathically. This companion volume to a Newbery Award winner is a must-read for fans of science fiction and adventure.
@DownPedestrian @SarahBastien1 I think that's mine too! It's such a weird, wonderful book.     
–
source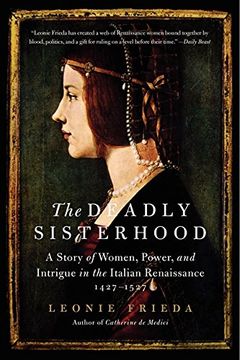 Step into the fascinating world of Renaissance Italy through the lives of eight women in The Deadly Sisterhood. Leonie Frieda's riveting narrative reveals the tales of these influential women, from their wealth and political power to their personal tragedies and trials. Experience the spectacle, opportunity, and depravity of this long-gone era filled with intrigue, corruption, and passion.
@EmiMarFly I love Leonie Frieda! Have definitely read the Catherine de Medici book, also loved The Deadly Sisterhood     
–
source
"Delve into the scandalous and captivating tale of the infamous Byron family in The Fall of the House of Byron. Beginning in rural Nottinghamshire and playing out in the clubs of Georgian London, this electrifying work of social history follows the fates of three generations of Lord Byron's ancestors. With stories of elopement, murder, kidnapping, and thrilling near-death experiences at sea, the Byrons shocked society and left a legacy that would influence Lord Byron's life and poetry for posterity. A must-read for those interested in compelling family dramas and sumptuous historical portraits."
Thanks to @EJBrand's wonderful book, The Fall of the House of Byron, I have been on a deep dive into the infamous Lord Byron's grandfather's life. It involves a shipwreck, a marooning, and is definitely at the intersection of nightmare/fascinating     
–
source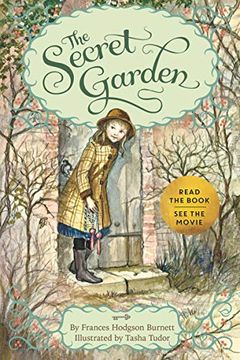 A young girl, orphaned and alone, must start anew in a strange place. Mary Lennox's sour demeanor hides a deep well of pain and anger caused by neglect and loss. But when she discovers a secret garden on her Uncle's Yorkshire estate, her life is forever changed. Frances Hodgson Burnett's enchanting classic is a poignant portrayal of the power of nature, human connection, and the resilience of the human spirit.
@amandawtwong The best springtime book! Dickon and his animals!!     
–
source
The Montague Twins by Nathan Page
Hello I Want to Die Please Fix Me by Anna Mehler Paperny
Prairie Fires by Caroline Fraser
The Rules of Magic by Alice Hoffman
Pantry and Palate by Simon Thibault
Njinga of Angola by Linda M. Heywood
Joan of Arc by Helen Castor
Cleopatra by Stacy Schiff
The Sweet Far Thing by Libba Bray
Catherine De Medici by Leonie Frieda
Rebel Angels by Libba Bray
The Age of Innocence by Edith Wharton
Catherine, Called Birdy by Karen Cushman
Return to Paris by Colette Rossant
Little Women by Louisa May Alcott
A Great and Terrible Beauty by Libba Bray
A Traveller in Time by Alison Uttley
Warrior Scarlet by Rosemary Sutcliff
Baby Island by Carol Ryrie Brink
The Secret History by Donna Tartt
Paris Was Yesterday, 1925-1939 by Janet (Genêt) Flanner
Honestly, Katie John by Mary Calhoun