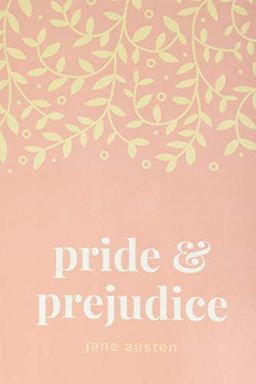 This beloved classic novel follows the dynamic protagonist, Elizabeth Bennet, as she learns the impact of hasty judgments and the importance of genuine goodness. Set in Regency-era Great Britain, the story satirizes societal expectations and the pressure to marry for financial gain. With witty humor and memorable characters, Pride and Prejudice has become one of the most popular and widely adapted novels in English literature.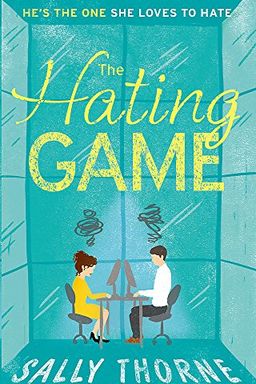 In "Hating Game," Lucy Hutton is engaged in a bitter rivalry with her coworker Joshua Templeman, who has been nothing but hostile since day one. As they compete for a big promotion, Lucy is determined to come out on top and take down her nemesis once and for all. From staring contests to HR battles, their rivalry becomes addictive, and the real game has just begun. Will Lucy win and become Joshua's boss, or will she have to resign? Get ready for a page-turning battle of wills in this addictive romance novel.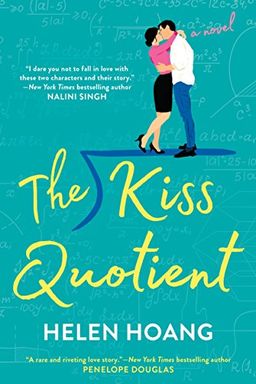 This heartwarming debut novel follows the journey of Stella Lane, a successful mathematician with Asperger's. In search of romantic experience, she hires escort Michael Phan to teach her the intricacies of love. As their no-nonsense partnership evolves, Stella realizes that love is the best kind of logic. A refreshing read that proves you can't predict matters of the heart.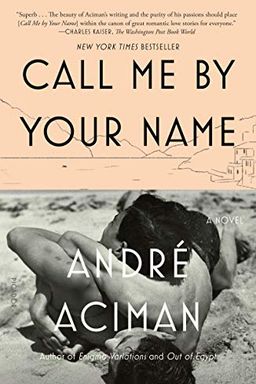 Experience a passionate, yet forbidden, summer romance in this critically acclaimed novel. Follow an adolescent boy and a summer guest at his parents' cliffside mansion on the Italian Riviera as their unrelenting currents of obsession, fascination, and desire intensify their connection. Will they risk everything for total intimacy, or will their fear of societal judgment keep them apart? André Aciman's debut novel is a frank and heartrending elegy to the power of human passion.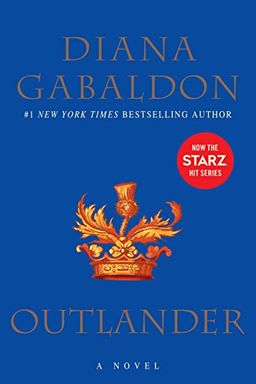 Transported from 1945 to 1743 Scotland, a former combat nurse named Claire Randall navigates a dangerous new world torn by war and raids. Amid lairds and spies, she finds a love so intense it tears at her loyalty and heart, forcing her to choose between two lives and two men.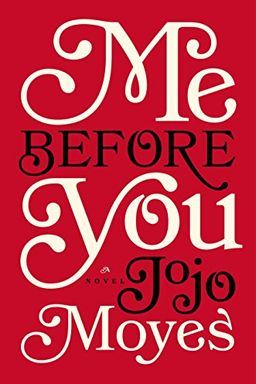 Discover a heartbreakingly romantic love story that has captured over 20 million hearts. When Louisa Clark takes a job as a caregiver for Will Traynor, a once-successful businessman now confined to a wheelchair, they soon come to mean everything to each other. But when Will reveals his shocking plans for his future, Lou must ask herself, is making the person you love happy worth breaking your own heart? Perfect for fans of John Green's The Fault in Our Stars, this novel brings to life an unlikely love that will stay with you long after the last page.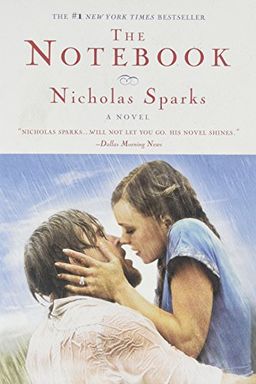 A beautiful tale of love, loss, and the power of memories. Amid the stunning landscape of North Carolina, Noah Calhoun is haunted by the memory of the girl he loved fourteen years ago. When she unexpectedly returns, their story takes a miraculous turn with higher stakes, showcasing the many dimensions of love. This deeply moving portrait of emotions and miracles will stay with you forever.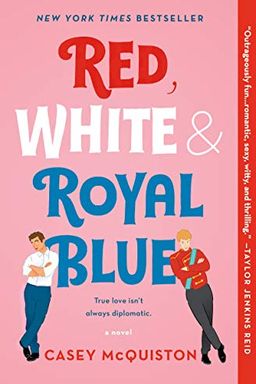 When two young leaders from America and England meet, it's not exactly love at first sight. But after a PR disaster, they're forced to pretend to be BFFs for the sake of their countries. As they continue their charade, they find themselves falling for each other in ways they never expected. But can they keep their relationship a secret amidst the political chaos? This is a romantic and daring tale that challenges us to be true to ourselves and asks if love can truly conquer all.
This classic tale tells the story of an orphaned young woman named Jane who struggles with feeling like an outcast. When she is hired to care for a young ward at Thornfield Hall, she falls in love with the brooding and mysterious owner, Edward Rochester. However, there is a terrifying secret lurking within the halls of Thornfield, and Jane must face difficult decisions about her future. Will she be left heartbroken and exiled once again?
Discover a heartwarming story of young love, secrets, and self-discovery. Follow Lara Jean as she navigates the trials of adolescence and the unexpected consequences of her innermost thoughts being exposed. With relatable characters and raw emotion, this book will have you feeling all the feels.
The Thorn Birds by Colleen McCullough
Bared to You by Sylvia Day
The Fault in Our Stars by John Green
Vision In White by Nora Roberts
The Unhoneymooners by Christina Lauren
The Bride Test by Helen Hoang
The Right Swipe by Alisha Rai
Gone With the Wind by Margaret Mitchell
It Ends with Us by Colleen Hoover
Anna Karenina by Leo Tolstoy
When Katie Met Cassidy by Camille Perri
Beach Read by Emily Henry
The Rosie Project by Graeme Simsion
The Wedding Party by Jasmine Guillory
Indigo by Beverly Jenkins
A Knight in Shining Armor by Jude Deveraux
Lord of Scoundrels by Loretta Chase
Boyfriend Material by Alexis Hall
Beautiful Disaster by Jamie McGuire
Doctor Zhivago by Boris Pasternak
The Girl He Used to Know by Tracey Garvis Graves
The Bromance Book Club by Lyssa Kay Adams
The Friend Zone by Abby Jimenez
An Extraordinary Union by Alyssa Cole
Opposite of Always by Justin A. Reynolds
Vampire Academy Box Set 1-6 by Richelle Mead
The Gravity of Us by Brittainy C Cherry
The Rage of Dragons by Evan Winter
The Vampire Chronicles by Anne Rice
The Giver of Stars by Jojo Moyes
The Princess Bride by William Goldman
The Devil in Winter by Lisa Kleypas
Born in Fire by Nora Roberts
Night Pleasures by Sherrilyn Kenyon
Simon vs. the Homo Sapiens Agenda by Becky Albertalli
The Remains of the Day by Kazuo Ishiguro
Act Your Age, Eve Brown by Talia Hibbert
North and South by Elizabeth Gaskell
Naked in Death by J. D. Robb
A Hunger Like No Other by Cole
Royally Matched by Emma Chase
Ms. Marvel Volume 1 by G. Willow Wilson
Vampire Academy 10th Anniversary Edition by Richelle Mead
One True Loves by Taylor Jenkins Reid
Seven Days in June by Tia Williams
Sense and Sensibility by Jane Austen
Eat Pray Love by Elizabeth Gilbert
Nine Rules to Break When Romancing a Rake by Sarah MacLean
Tonight and Forever A Madaris Family Novel by Brenda Jackson
Angels' Blood by Nalini Singh
City of Bones by Cassandra Clare
Mine Till Midnight by Lisa Kleypas
A Long Petal of the Sea by Isabel Allende
Darkfever by Karen Marie Moning
Sledgehammer by P. Dangelico
Take a Hint, Dani Brown by Talia Hibbert
Tipping the Velvet by Sarah Waters
Scandal in Spring by Lisa Kleypas
Secrets of a Summer Night by Lisa Kleypas
The Flatshare by Beth O'Leary
Norwegian Wood by Haruki Murakami
Virgin River by Robyn Carr
A Discovery of Witches by Deborah Harkness
Guilty Pleasures Anita Blake, Vampire Hunter by Laurell K. Hamilton
The Duchess Deal by Tessa Dare
The Unlikely Escape of Uriah Heep by H. G. Parry
The Sun Is Also a Star by Nicola Yoon
If I Was Your Girl by Meredith Russo
Josh and Hazel's Guide to Not Dating by Christina Lauren
Anna and the French Kiss by Stephanie Perkins
The Idea of You by Robinne Lee
Fangirl by Rainbow Rowell
Trail of Lightning by Rebecca Roanhorse
Because of Miss Bridgerton by Julia Quinn
People We Meet on Vacation by Emily Henry
The Day of the Duchess by Sarah MacLean
A Wallflower Christmas by Lisa Kleypas
Companions of the Night by Vivian Vande Velde
RAFE by Rebekah Weatherspoon
Accidentally Engaged by Farah Heron
Tell Me How You Really Feel by Aminah Mae Safi