Best Time Travel Books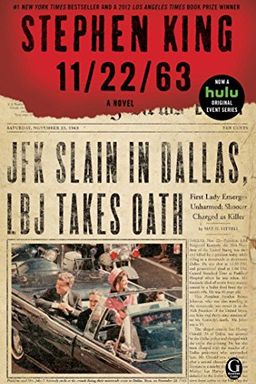 Travel back in time to prevent the JFK assassination in this suspenseful novel. Jake Epping, a high school English teacher, is enlisted by his friend Al to embark on the insane, yet possible, mission to stop history from taking its tragic turn. With a portal to 1958 at his disposal, Jake finds himself in a new world of Elvis, big American cars, and Lee Harvey Oswald. But when Jake falls in love with a woman from this era, his newfound life becomes complicated. Stephen King delivers a thrilling tribute to a simpler era, taking readers on a heart-stopping journey through time.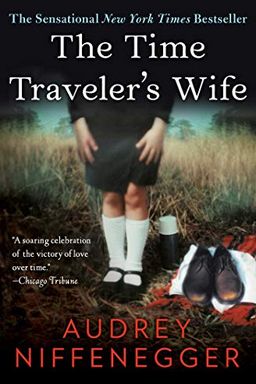 A sweeping and unconventional love story, this novel follows Henry, a librarian who travels through time, and Clare, an artist whose life follows a traditional path. As their passionate love blooms, they must navigate time itself and test the limits of fate. A celebration of love's power over time.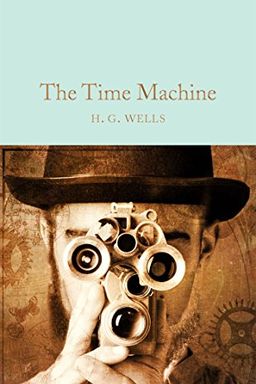 Travel through time and space with a brilliant vision of the world in cosmic time. Follow the journey of the Time Traveller in a machine that can travel in any direction, as H. G. Wells, one of the giants of twentieth-century literature takes you on an adventure that has captured the imagination of millions. This SF classic is a must-read for anyone craving vitality and bright inventiveness in their reading. Bound in real cloth, printed on high-quality paper, and featuring ribbon markers and gilt edges, this Macmillan Collector's Library edition is a book to love and treasure.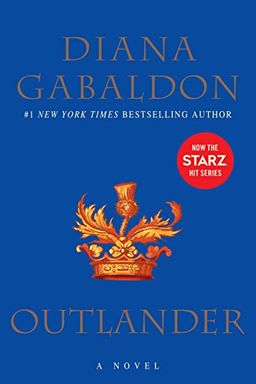 Transported from 1945 to 1743 Scotland, a former combat nurse named Claire Randall navigates a dangerous new world torn by war and raids. Amid lairds and spies, she finds a love so intense it tears at her loyalty and heart, forcing her to choose between two lives and two men.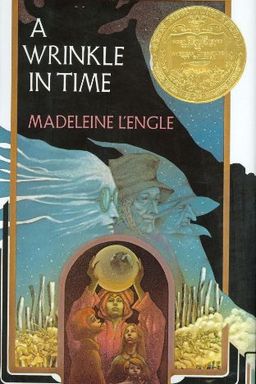 Embark on a thrilling journey through space and time with Meg Murry, her brother Charles Wallace, and their friend Calvin as they search for Meg's missing father, a scientist who vanished while working on a secret government project involving a mysterious concept called a tesseract. A Wrinkle in Time is a unique and captivating story that will leave readers on the edge of their seats. Winner of the Newberry Medal in 1963, this book is a must-read for fans of science fiction and adventure.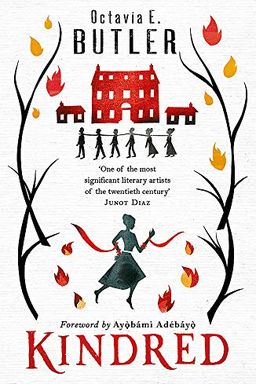 Travel through time and experience the heartbreaking journey of Dana, a black woman who finds herself transported from 1976 to 1815 and assumed to be a slave. When Dana saves the life of plantation owner Rufus, she is inexplicably drawn to him and forced to keep saving him as their bond grows stronger with each time travel. This ground-breaking exploration of power and responsibility by Octavia E. Butler is a must-read for fans of The Handmaid's Tale, The Power and Yaa Gyasi's Homegoing.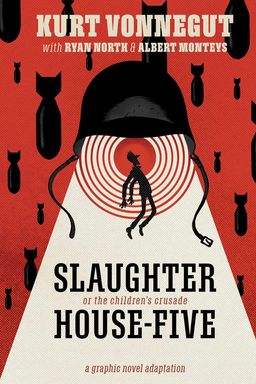 This satirical novel explores World War II experiences and journeys through time of a chaplain's assistant, highlighting the firebombing of Dresden in a semi-autobiographical story. It is a highly influential and popular work from the author.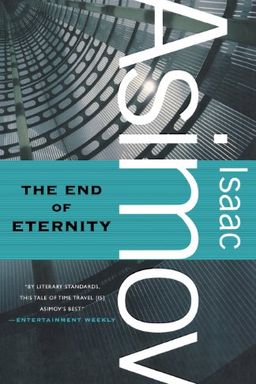 In this standout work of science fiction, Andrew Harlan is tasked with creating small but significant changes to the course of history in order to benefit humanity. But when he falls in love with a woman from the real world, he risks everything to bring her into his own world of Eternity. As punishment, he must carry out a devastating task: killing the woman he loves before she inadvertently destroys their entire society. This work from Isaac Asimov is widely considered a masterpiece of the genre and a must-read for fans of science fiction.
Follow Harry August as he lives countless lives, always starting as a child with the knowledge of his past lives. But as he approaches the end of his eleventh life, a little girl appears and changes everything. Together, they embark on a mission to save the past and future. This gripping story will leave you questioning the limits of time and the human experience.
This thrilling book follows two time-traveling agents from warring futures who begin exchanging letters and fall in love. But the discovery of their bond could mean death for both of them. Co-written by two beloved sci-fi authors, This Is How You Lose the Time War is an epic love story that spans time and space.
All Our Wrong Todays by Elan Mastai
The Accidental Time Machine by Joe Haldeman
What the Wind Knows by Amy Harmon
Recursion by Blake Crouch
A Discovery of Witches by Deborah Harkness
Here and Now and Then by Mike Chen
All You Need Is Kill by Hiroshi Sakurazaka
Time and Again by Jack Finney
How to Live Safely in a Science Fictional Universe by Charles Yu
An Ocean of Minutes by Thea Lim
To Say Nothing of the Dog by Connie Willis
Doomsday Book by Connie Willis
Rose Garden by Susanna Kearsley
Somewhere In Time by Richard Matheson
The Future of Another Timeline by Annalee Newitz
The Girl from Everywhere by Heidi Heilig
Night Watch by Terry Pratchett
The Midnight Library by Matt Haig
One Last Stop by Casey McQuiston
The Time Ships by Stephen Baxter
Beyond the Highland Mist by Karen Marie Moning
The Anubis Gates by Tim Powers
The River of No Return by Bee Ridgway
Alice Payne Arrives by Kate Heartfield
The Dream Daughter by Diane Chamberlain
How to Invent Everything by Ryan North
The Forever War by Joe Haldeman
Transcendence by Shay Savage
Waterfall by Lisa T. Bergren
The Door into Summer by Robert A. Heinlein
All Our Yesterdays by Cristin Terrill
The Devil's Arithmetic by Jane Yolen
The Shadow Hunter by Pat Murphy
Just One Damned Thing After Another by Jodi Taylor
Time and Again by Clifford D. Simak
Faye, Faraway by Helen Fisher
Into the Dim by Janet B. Taylor
The Psychology of Time Travel by Kate Mascarenhas
Alice Payne Rides by Kate Heartfield
The Chronoliths by Robert Charles Wilson
The Silver Wind by Nina Allan
Shadow of Ashland by Terence M. Green
Bones of the Earth by Michael Swanwick
Harry Potter and the Prisoner of Azkaban by J. K. Rowling
Go Tell the Bees That I Am Gone by Diana Gabaldon
Thief of Time by Terry Pratchett
A Sound of Thunder and Other Stories by Ray Bradbury
Dark Matter by Blake Crouch
The Kingdoms by Natasha Pulley
When You Reach Me by Rebecca Stead
A Christmas Carol by Charles Dickens
REMEMBRANCE by Jude Deveraux
Do You Realize? by Kevin A. Kuhn
Must Love Chainmail by Angela Quarles
Unhappenings by Edward Aubry
Woman on the Edge of Time by Marge Piercy
The Gone World by Tom Sweterlitsch
The Light Brigade by Kameron Hurley
Now Wait for Last Year by Philip K. Dick
Trapped in Time by Denise Daye
Must Love Breeches by Angela Quarles
The Rise and Fall of D.O.D.O. by Neal Stephenson
Little Shop of Found Things by Paula Brackston
The House on the Strand. by Daphne du Maurier
Timeless by Alexandra Monir
The Man Who Folded Himself by David Gerrold
Hourglass by Myra McEntire
Toward Yesterday by Paul Antony Jones
Everyone Says That at the End of the World by Owen Egerton
Version Control by Dexter Palmer
The Sterkarm Handshake by Susan Price
Time's Eye by Arthur C. Clarke