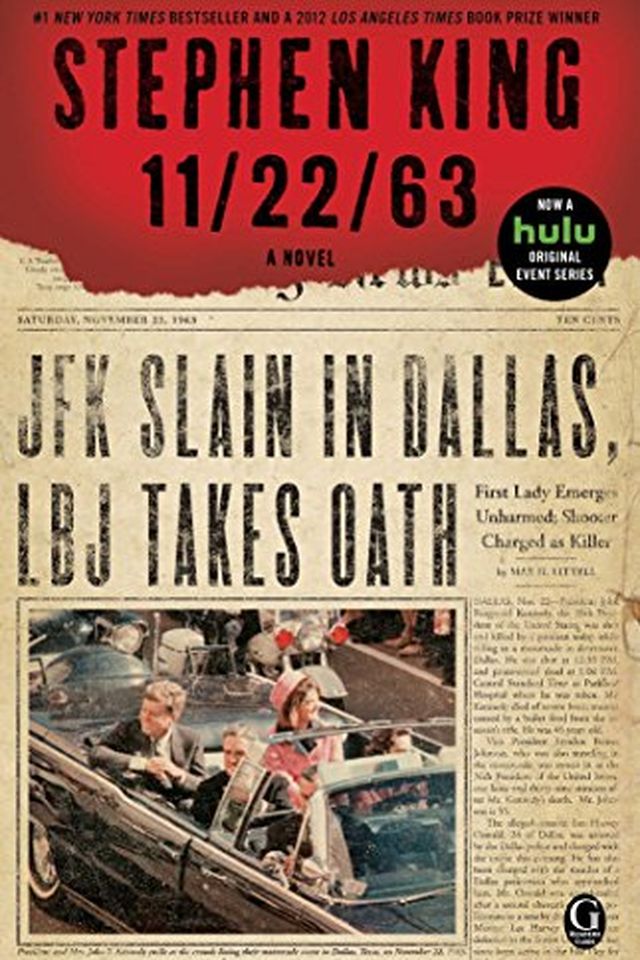 11/22/63
A Novel
Stephen King
Travel back in time to prevent the JFK assassination in this suspenseful novel. Jake Epping, a high school English teacher, is enlisted by his friend Al to embark on the insane, yet possible, mission to stop history from taking its tragic turn. With a portal to 1958 at his disposal, Jake finds himself in a new world of Elvis, big American cars, and Lee Harvey Oswald. But when Jake falls in love with a woman from this era, his newfound life becomes complicated. Stephen King delivers a thrilling tribute to a simpler era, taking readers on a heart-stopping journey through time.
Publish Date
2011-11-08T00:00:00.000Z
2011-11-08T00:00:00.000Z
Recommendations
@KateFitzy3 @StephenKing Love that book!     
–
source
Great book. "@empiremagazine: Abrams producing Hulu adaptation of Stephen King's 11/22/63:     
–
source