Sort by
Latest Recommendations First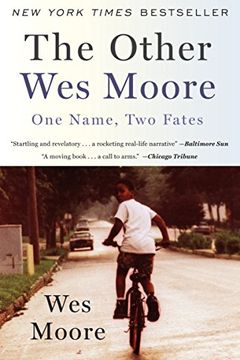 Explore the powerful and thought-provoking tale of two boys named Wes Moore who grew up in similar Baltimore neighborhoods without fathers. One ended up as a Rhodes Scholar, business leader, and decorated veteran, while the other was sentenced to life in prison for murder. In The Other Wes Moore, the author delves into the question of what sets these two paths apart in alternating narratives of heartbreaking loss and surprising redemption that speak to a generation of boys searching for their place in a difficult world.
If you haven't read @iamwesmoore book, you should!     
–
source
This cookbook, named one of the Best Cookbooks of 2022 by multiple publications, is focused on teaching home chefs how to make authentic and high-quality masa from scratch. In addition to learning the history and techniques behind masa, the book includes 50 base recipes for dishes like tortillas, pozole, and tamales, as well as inventive recipes from well-known chefs to inspire creativity in the kitchen. With tortillas surpassing hamburger buns in popularity in the US, this book is perfect for anyone looking to explore new and exciting dinner options. Written by Jorge Gaviria, founder of the masa supplier Masienda, this book is the ultimate guide to cooking with this elemental staple.
Making homemade tortillas is one of my favorite things, but I'm definitely not an expert - this @masienda_us book is fantastic. I didn't know this smush test! Once you've had the real masa there's no going back 🙏     
–
source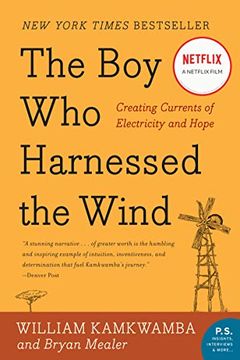 This inspiring true story takes place in Malawi, a country with drought, hunger, and superstitions. William Kamkwamba, a young boy, refused to accept his grim reality and instead dreamed of bringing electricity and running water to his village. Despite being called crazy by his neighbors, William harnessed his ingenuity and unwavering determination to build a windmill with the help of science textbooks and scrap materials. This book is a testament to the power of one individual's ability to improve their community and change lives for the better.
@APompliano @rubenharris Great book! I got the chance to meet William a decade ago. Hell of a story.     
–
source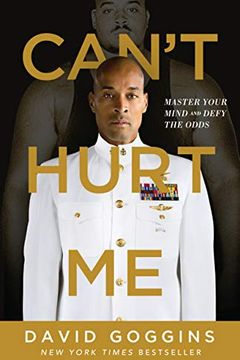 Explore the remarkable transformation of a depressed young man facing poverty, prejudice and abuse who became a decorated U.S. Armed Forces icon and conqueror of endurance athlete records. Discover the secrets behind his mental toughness, self-discipline and hard work, as he shares his incredible life story and the path to unlocking the full potential within us all. This book will inspire you to push through pain, overcome fears, and surpass your wildest expectations.
@RMB2 @davidgoggins Both great books!     
–
source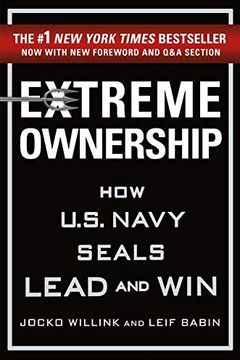 Learn how to apply powerful leadership principles from the battlefield to your business and life with this gripping narrative from two US Navy SEAL officers who led the most highly decorated special operations unit of the Iraq War. Detailing the mindset and principles that enable SEAL units to accomplish the most difficult combat missions, this book challenges leaders everywhere to fulfill their ultimate purpose: lead and win. Revolutionize your leadership development with Extreme Ownership.
@WCMichael619 This book will change your life:     
–
source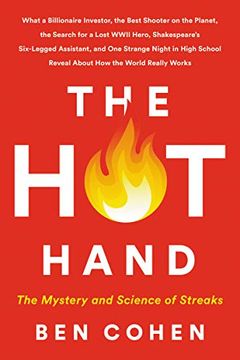 Discover the truth about whether streaks actually exist and how they can impact our everyday lives in this fascinating investigation. From sports to business to life and death decisions, this rising star at the Wall Street Journal explores the science behind the "hot hand" and other possible streaks, revealing how they can be both beneficial and dangerous. Packed with entertaining anecdotes and insights from Nobel Prize winners, The Hot Hand is a must-read for anyone looking to understand the mystery of streaks.
Such a great book. I recall first learning about the "hot hand fallacy" in a cog sci class in college. Something about it just didn't feel right - if you've played any basketball, you've seen the hot hand and even experienced it yourself. This is a riveting story     
–
source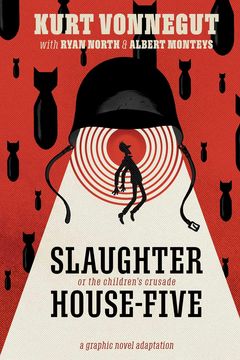 This satirical novel explores World War II experiences and journeys through time of a chaplain's assistant, highlighting the firebombing of Dresden in a semi-autobiographical story. It is a highly influential and popular work from the author.
ONE OF MY FAVORITE BOOKS. ORDERED.     
–
source
Discover how to solve "the single biggest problem in business today" with this must-read book. With the average hiring mistake costing businesses $1.5 million or more a year and countless wasted hours, it's crucial to get hiring right. Based on interviews with billionaires and CEOs, Who provides a practical and effective A Method for Hiring with a 90 percent success rate. You'll learn how to avoid voodoo hiring methods, attract A Players, and ask the right interview questions to quickly distinguish top candidates. Improve your hiring process to achieve optimal success with this instant New York Times Bestseller.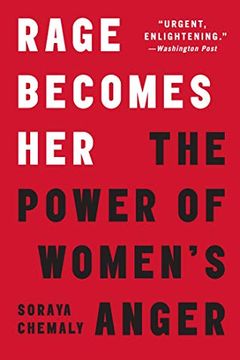 This empowering book challenges women to embrace their anger and use it as a catalyst for change. From a highly respected feminist writer, this work offers a fresh perspective on the emotion that society tends to silence.
Second book I've read on the subject this year and @schemaly goes in on the patriarchy and it's hard to argue with a lot of the data here. Rage really is a double-standard between men and women. As men, we need to lean into this painful truth in order to grow.     
–
source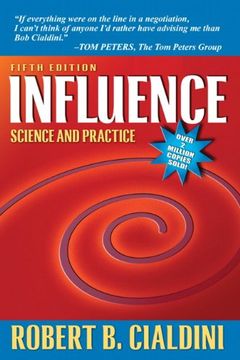 Discover the science of compliance in this captivating book that uncovers the factors that influence people to say "yes" to a request. Scholarly research is combined with real-life techniques and strategies gathered from sales, fundraising, advertising, and other positions that commonly use compliance tactics. The author has organized the tactics into six categories based on psychological principles: reciprocation, consistency, social proof, liking, authority, and scarcity. Widely used in both classes and the business world, this book is a must-read for anyone interested in the power of persuasion.
Great recommendations and I'd also add Influence in order to navigate the world with heightened awareness for how we're always being influenced/manipulated.     
–
source
The Ride of a Lifetime by Robert Iger
Permanent Record by Edward Snowden
Indistractable by Nir Eyal
Super Pumped by Mike Isaac
Billion Dollar Whale by Bradley Hope
Winners Take All by Anand Giridharadas
Bad Blood by John Carreyrou
Little Leaders by Vashti Harrison
Why We Sleep by Matthew Walker
If at Birth You Don't Succeed by Zach Anner
The Hard Thing About Hard Things by Ben Horowitz
The Hungry Scientist Handbook by Patrick Buckley
Founders at Work by Jessica Livingston
Masters of Doom by David Kushner
The Giving Tree by Shel Silverstein