Mark Hertling
Recommended Books
Mark Phillip Hertling is a former United States Army officer. From March 2011-November 2012, he served as the Commanding General of U.S. Army Europe and the Seventh Army. Hertling served in Armor, Cavalry, planning, operations and training positions, and commanded every organization from Platoon to Field Army.
Sort by
Latest Recommendations First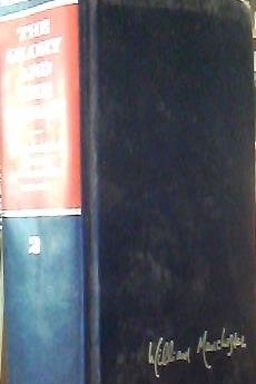 Explore the diverse and tumultuous American way of life from 1932 to 1972 in this evocative and intimate account by award-winning historian William Manchester. With details only known by a dedicated historian, this book covers almost every facet of American culture during a fascinating period in history. Manchester's anecdotes provide a powerful example of his expertise and reputation as a biographer. Laugh, weep, and learn from this compelling exploration of a unique time in America's past.
A phenomenal book. Such fun to read, too.     
–
source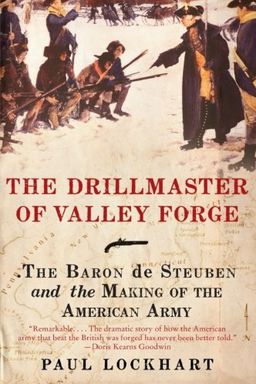 This book tells the story of Baron de Steuben, a failure in midlife who sought glory in the New World. Steeped in the traditions of the Prussian army, he taught the demoralized soldiers of the Continental Army how to fight like Europeans. His guiding hand shaped the force that triumphed over the British, and his principles still guide the American armed forces today. Explore the remarkable life of this little-known figure and his lasting impact on our Revolutionary heritage.
@raffibag @paulkrugman @tedcruz Its an interesting fun-fact...but he wasn't the "founder" of the army. He was the inspector general, appointed by Washington, and he helped train the continental army. Great book on his life "The Drillmaster of Valley Forge."     
–
source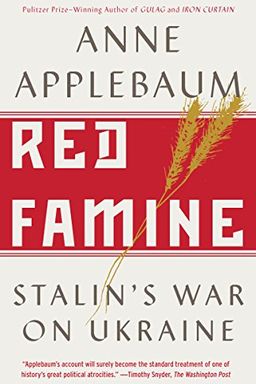 A shocking and revelatory history of Stalin's devastating policy of agricultural collectivization, which led to one of the deadliest famines in European history. At least five million people died between 1931 and 1933 in the USSR, with more than three million of those deaths deliberately inflicted on Ukrainians. Anne Applebaum's Red Famine documents the horror of ordinary people struggling to survive extraordinary evil and shows how it may foreshadow a new threat to the political order in the twenty-first century.
This is a phenomenal book, well researched and riveting in outlining Russian cruelty to Ukraine in the 1930s. Read it about two years ago, and highly recommend.     
–
source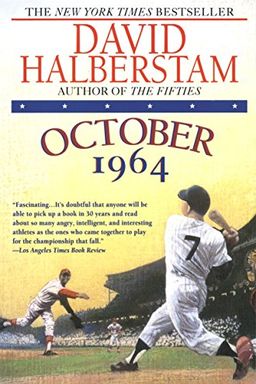 Relive the epic World Series of 1964 with October 1964, a captivating chronicle of the end of a great dynasty and a game on the cusp of enormous change. Halberstam's superb reporting and incisive analysis offer a unique understanding of the interplay between sports and society. With vivid portrayals of baseball legends like Mickey Mantle, Roger Maris, Bob Gibson, and Lou Brock, this book is a must-read for fans of all ages. Join the journey back in time and experience the unforgettable ending of the 1964 World Series.
@CardboardHistry @GIMaPreceptor @ETSshow @dhpomerantz @mmteacherdoc @adamcifu @templeratcliffe @SusanHingle @SAmbertPompey @laurelfick @meggerber @DrSinhaEsq @andrewolsonmd @Mets @DorisKGoodwin I'd add one more great book, "October 1964." The social and race implications of the 64 Yankees-Cards series.     
–
source
Discover a gripping thriller about a pilot facing an unimaginable choice: crash the plane carrying 143 passengers or risk his family's lives. The fate of everyone onboard lies in his hands. Will he follow orders, or can he find a way to save them all? Buckle up for a heart-pounding journey with no easy answers.
@donwinslow Read this book last night. It is terrific.     
–
source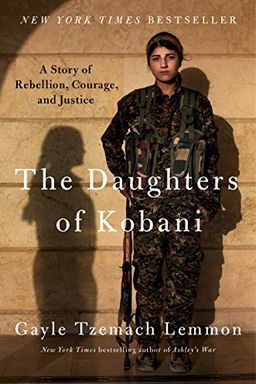 The Daughters of Kobani tells the heroic tale of a group of Kurdish women who fought against ISIS and emerged victorious. Author Gayle Tzemach Lemmon draws on years of on-the-ground reporting and interview to introduce readers to these women and their determination to prove that women can lead in war and can enjoy equal rights in peace. Through their efforts to defeat ISIS and spread their political vision, these women cemented their place in the world's best hope for stopping the terrorist group worldwide. This rigorously reported and powerfully told story is a lesson in heroism, sacrifice, and the real meaning of sisterhood.
What an extremely powerful read about the courage & patriotism of Kurdish women in the fight against ISIS. Thank you, @gaylelemmon, for this amazing book.     
–
source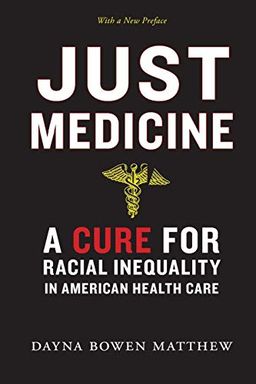 Just Medicine
A Cure for Racial Inequality in American Health Care
"Eliminating Racial Bias in American Healthcare" shines a light on the disparities people of color face in receiving quality medical treatment, leading to 84,000 preventable deaths each year. These biases, held by doctors, patients, and institutions, arise from unconscious attitudes toward race and ethnicity, and no amount of cultural competency training will solve the issue. To eradicate inequalities, the author argues for strong, evidence-based legal solutions that address implicit discrimination. This innovative plan calls for change, becoming essential in a time when the health of the entire nation is on the line.
@gradydoctor @SocietyHospMed Yes to all. Just finished a book entitled "Just Medicine: A Cure for Racial Inequality in Healthcare" by Dr Dayna Matthew. Highly recommend!!! #SHMConvergeChat     
–
source
A heart-touching memoir about growing up in love with baseball in the suburbs of 1950s New York. Doris Kearns Goodwin paints a vivid picture of the post-war era, capturing the essence of a time where the corner store was a hub for sharing stories and neighborhoods were divided between Dodger, Giant, and Yankee fans. Through the lens of her own experiences, Goodwin pays tribute to the people who shaped her early life, especially her father and mother, whose illness and death marked the end of an era and the end of her childhood.
@jojobyrd60 @ldog562 Read Doris Kearns Goodwins book "Wait til Next Year." You'll love it.     
–
source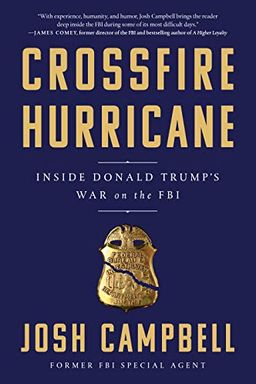 Explore the gripping, behind-the-scenes story of the early days of the Russia investigation in Crossfire Hurricane. Written by a former FBI agent, the book delivers the definitive road map to impeachment and provides fresh details and insights into the tumultuous period. From the codename, Crossfire Hurricane, to the firing of James Comey and the appointment of Robert Mueller, readers will get an insider's account of one of the most controversial periods in FBI history. A must-read for all Americans, Crossfire Hurricane is a smart, clear, and passionate indictment of the 'mob boss' in the White House.
@joshscampbell and, btw, for those of you who haven't read @joshscampbell book, it provides significant insight into the off-ramp into crazy town many have taken.     
–
source
A sweeping and dramatic portrait of Ulysses S. Grant, one of America's most underappreciated presidents. Chernow's masterful biography sheds light on Grant's military genius and his lifelong struggle with alcoholism, as well as his work to seek justice for black Americans. With meticulous research and literary brilliance, Chernow brings to life the man that Walt Whitman called "the greatest hero." A must-read for anyone interested in American history. Named one of the best books of the year by Goodreads, Amazon, The New York Times, and more.
@RoryRoberge @neeratanden A great book. But a very long read.     
–
source
Athena Rising by W. Brad Johnson
Extreme Ownership by Jocko Willink
The Culture Map by Erin Meyer
The No Asshole Rule Building a Civilised Workplace and Surviving One That Isn't. Robert Sutton by Robert I. Sutton
The Great Influenza by John M. Barry
The Long Gray Line by Rick Atkinson