Sort by
Latest Recommendations First
An Avid Reader Press book. Simon & Schuster has a great book for every reader....
@KarlaFreedom2 @T_J_Newman The book is great.     
–
source
Discover a gripping thriller about a pilot facing an unimaginable choice: crash the plane carrying 143 passengers or risk his family's lives. The fate of everyone onboard lies in his hands. Will he follow orders, or can he find a way to save them all? Buckle up for a heart-pounding journey with no easy answers.
One of the best thrillers you will ever read. #Falling by @T_J_Newman #1 National bestseller #1 Indie Next Pick #2 New York Times bestseller Named A Best Book of the Year USA Today / Amazon / Esquire / Globe & Mail     
–
source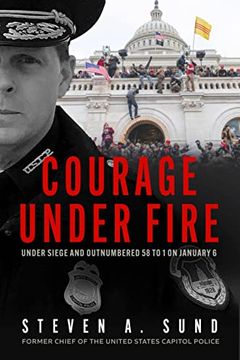 Experience the extraordinary story of courage under fire during one of the darkest days in American history in this gripping personal account by United States Capitol Police Chief Steven A. Sund. Inside the events leading up to January 6, this detailed and harrowing minute-by-minute account provides a firsthand look at the valiant defense of the US Capitol by outnumbered police officers during the attack. With never-before-seen photographs and audio recordings, Courage Under Fire traces Chief Sund's journey from his command post to his explosive behind-closed-doors testimony before the January 6 committee. This is an unforgettable tale of heroism and resilience in the face of extreme danger.
I thought I knew a great deal about what happened on January 6...and then I read this book and realized how much I did not know. Amazon: B&N: Indiebound: Apple:     
–
source
This urgent examination of America's future, written by bestselling author and NYU business school professor Scott Galloway, delves into the challenges we face in a post-pandemic world. Galloway explores the impact of political extremism, supply chain issues, and the great resignation on our economy and middle class. Through 100 charts spanning from 1945 to present day, he examines past crises to help us make sense of the present. From the effects of technology to the American dream, Galloway offers a unique perspective on what it will take for our nation to keep up with the fast and violent changes of our new world.
@SRuhle @profgalloway @georgehahn I'm not doing this but @profgalloway is a helluva great writer and I urge you read his latest book ADRIFT!     
–
source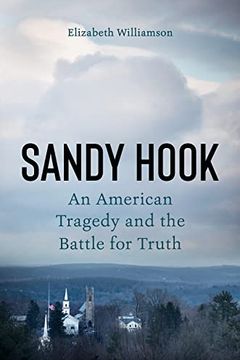 Sandy Hook
An American Tragedy and the Battle for Truth
Sandy Hook is a poignant and definitive investigation of the aftermath of the Sandy Hook Elementary School shooting. Based on extensive research and exclusive sources, Elizabeth Williamson uncovers how the shooting became overrun with malicious conspiracy theories denying its existence. The book chronicles the families' struggle against these damaging myths and threats to their very lives. Through unflinching reporting, narrative storytelling, and intimate portraits, Sandy Hook exposes how false narratives distort and destroy our society.
A powerful, painful, shocking, devastating and incredibly well written book by @NYTLiz (Elizabeth Williamson).     
–
source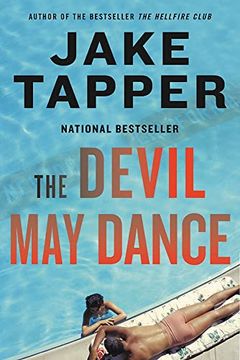 A political power couple must navigate the dark side of Hollywood in this fast-paced thriller. Charlie and Margaret Marder are called upon by Attorney General Robert Kennedy to investigate a threat to the presidency and national security, which takes them on an adventure in sunny Los Angeles, where they must cozy up to Frank Sinatra and the Rat Pack. But in a town of illusions, nothing is easy, and they soon find themselves pursued by sinister forces, facing off against the darkest secrets of Hollywood's power. Corruption and ambition come together in this sequel to the bestselling novel The Hellfire Club.
@johnbgallagher @jaketapper It's a really good book.     
–
source
This explosive crime novel illuminates what happened before and after the iconic film, Heat, as Michael Mann teams up with Edgar Award-winner Meg Gardiner to create a prequel and sequel to his critically acclaimed film. The attention to detail, rich characterizations, and breathtakingly cinematic action sequences follow homicide detective Vincent Hanna and elite criminals Neil McCauley, Chris Shiherlis, and Nate through new high-line heists and international crime syndicates. Heat 2 is a masterpiece of crime fiction from one of the most innovative and influential filmmakers in American cinema.
Al Pacino +Robert DeNiro talk during the shooting of the finale of Heat. Heat 2 /a sequel+prequel to the film is out on Aug 9. It's 4-time Oscar winner Michael Mann's first NOVEL. If you loved the film as I did, you'll love this book. Amazon:     
–
source
Discover the full scope of the Watergate scandal, including the politicians, investigators, journalists, and informants that made it the most influential political event of the modern era. Award-winning journalist Garrett M. Graff delivers the first comprehensive, single-volume account in decades, exploring the scandal's beginnings in the publication of the Pentagon Papers to the unraveling of a presidency and its leader. Using newly public documents, transcripts, and revelations, Graff recounts every twist with remarkable detail and page-turning drama, bringing readers into the backrooms of Washington, chaotic daily newsrooms, crowded Senate hearings, and even the Oval Office itself during one of the darkest chapters in American history. Watergate is the defining account of the moment that has haunted our nation's past—and still holds the power to shape its present and future.
@mkady @AvidReaderPress @vermontgmg It's a great book.     
–
source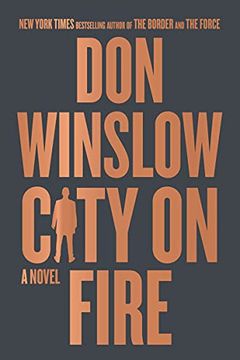 This epic crime saga set in the 1980s and 1990s explores the Irish and Italian crime syndicates in America. Meet Danny, a hardworking longshoreman with dreams of starting over. But when war breaks out between rival mob factions, Danny finds himself entangled in a conflict he can't escape. With themes of loyalty, betrayal, honor, and corruption on both sides of the law, City on Fire is a contemporary Iliad from an internationally bestselling author.
@dannyjnicholson @MegGardiner1 @MichaelMann The book is fantastic.     
–
source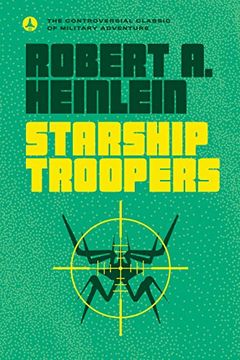 Experience the ultimate space warfare in this controversial bestseller from acclaimed author Robert A. Heinlein. "The Bug War" has arrived, and the Terran Mobile Infantry is the only hope for humanity against these frightening and deadly enemies. Join a future recruit as he endures the toughest boot camp in the Universe and prepares for battles that could mean life or death.
@Sherlock_Homie_ Starship Troopers is a great novel. Lousy movie that was done as camp, but the book is really different and much better.     
–
source
The Murder Rule by Dervla McTiernan
The Madness of Grief by The Reverend Richard Coles
Allow Me to Retort by Elie Mystal
The Storytellers by Mark Rubinstein
Razorblade Tears by S. A. Cosby
Philip Roth by Blake Bailey
Fifty-Fifty by Steve Cavanagh
I Shot the Devil by Ruth McIver
The Chain by Adrian McKinty
November Road by Lou Berney
The Boys in the Boat by Daniel James Brown
The Lock Artist by Steve Hamilton
The Analyst by John Katzenbach
The Friends of Eddie Coyle by George Higgins