Sort by
Latest Recommendations First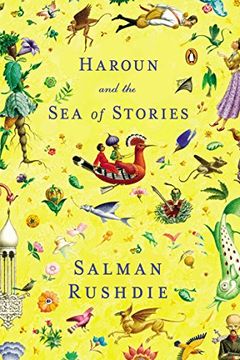 Embark on an enchanting adventure in Salman Rushdie's classic fantasy novel set in an exotic Eastern landscape. Join young Haroun on his quest to restore the poisoned source of the sea of stories, encountering magicians and talking animals along the way. As he battles foes intent on draining the sea of its storytelling powers, Haroun's journey will take you on a captivating ride that will linger beyond the final page. Perfect for fans of The Lord of the Rings, The Alchemist, and The Wizard of Oz.
Read this book yesterday and absolutely loved it.     
–
source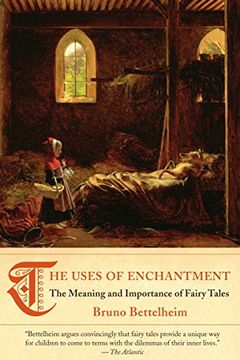 Explore the significance of traditional fairy tales and their impact on childhood development in this influential study by a renowned child psychologist. From "The Three Little Pigs" to "The Sleeping Beauty," this revelatory analysis delves into the complex narrative strands of these stories and how they can aid in our personal search for meaning. Discover the universal importance of these fantastical tales and their ability to shape our understanding of the world around us.
Brilliant book. Dense. Not a quick read by any means but lots of fascinating stuff.     
–
source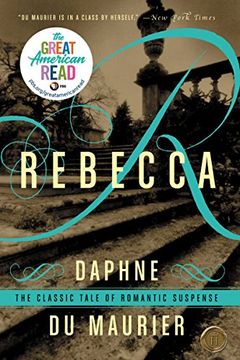 An orphaned lady's maid is swept off her feet by a dashing widower's proposal of marriage. But upon arrival to his country estate, she realizes his late wife's shadow looms large, threatening to destroy their relationship from beyond the grave.
Every time I thought I had this book figured out, it twisted then twisted again. First, I was confused, then enchanted, then genuinely shocked, then completely trapped. Not my usual kind of read but super fun. Beautifully written and performed.     
–
source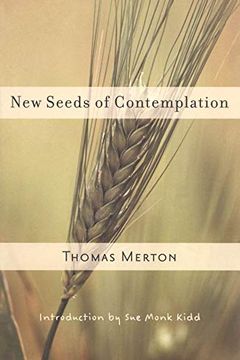 A spiritual classic loved by both Christians and non-Christians, this book aims to unearth the mystical and contemplative elements often overlooked in Western culture. Author Thomas Merton shares reflections similar to those of Thoreau in a meditative style that resonates with readers of St. John of the Cross and other medieval mystics. The book delves into the idea that each moment and event in our lives plants seeds of spiritual vitality in our souls that we must be willing to receive, nurture and grow.
What a beautiful book. I'm not a devout Catholic but when you're raised in that tradition, its roots go deep. And I have a strange connection to Merton. I need to listen to this many more times to fully get it but for now, it was a break from the storm raging around me.     
–
source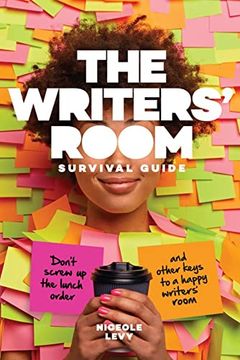 Master the art of the writers' room with this comprehensive survival guide. Learn how to navigate any type of environment, from the most inclusive to the most toxic. Gain a fundamental understanding of how writers' rooms work and be prepared for success. This book will be your crowbar to unlock the mystery box of the writers' room.
All new & emerging TV writers: I HIGHLY recommend this book. It's got so much invaluable, practical advice, my head is exploding. @niceolecookies tells you everything you need to know. What a great job laying it all out in a witty, honest way.     
–
source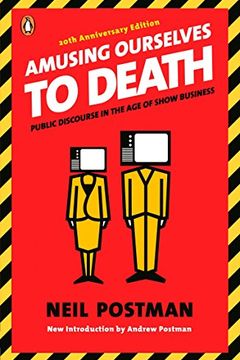 This thought-provoking book explores the role of television in shaping our society and its impact on critical thinking and public discourse. The author highlights how our obsession with visually stimulating content is hampering our ability to engage in meaningful conversations about important issues. With compelling insights and solutions, the book urges readers to take control of their media consumption and strive towards a more reasoned and informed society.
This book is an incredibly relevant and prescient analysis of the mess we finds ourselves in. Brilliant.     
–
source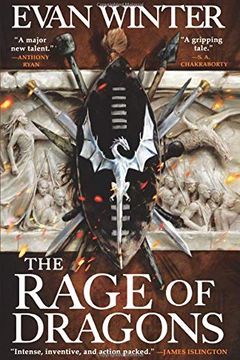 In this epic fantasy, an everlasting war has left the Omehi people desperate for survival. While few are born with magical gifts, most are destined to fight and die. But when tragedy strikes, Tau is consumed by his desire for revenge and will stop at nothing to become the greatest swordsman and take down those who wronged him. This debut novel has readers raving and has won the Reddit/Fantasy Award for Best Debut Fantasy Novel.
Hate to admit that I never heard of this book before last week. Man, was I missing out. I'm less than halfway through and am loving it.     
–
source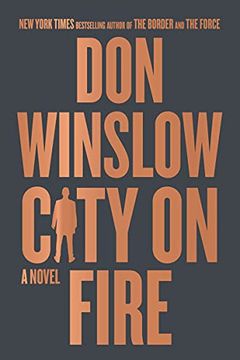 This epic crime saga set in the 1980s and 1990s explores the Irish and Italian crime syndicates in America. Meet Danny, a hardworking longshoreman with dreams of starting over. But when war breaks out between rival mob factions, Danny finds himself entangled in a conflict he can't escape. With themes of loyalty, betrayal, honor, and corruption on both sides of the law, City on Fire is a contemporary Iliad from an internationally bestselling author.
I loved @donwinslow's latest, CITY ON FIRE. Creates such a sense of place. The story moves like a freight train and every single turn comes from the f'd-upness of his well-drawn characters. I need more. When can I read book 2?     
–
source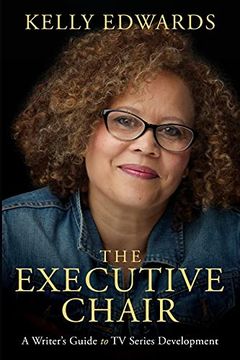 Gain insider insight into the entertainment industry with The Executive Chair. Written by a TV executive, this book offers valuable perspective and creative process used by network gatekeepers. Learn about developing a project for the entertainment marketplace and gain clarity on the myths surrounding the creative process. Ideal for anyone interested in television industry, The Executive Chair is a must-read for anyone hoping to create compelling television.
Great book. If you want to understand the particular ring of hell of TV development where writers like me are banished to, this is the book for you.     
–
source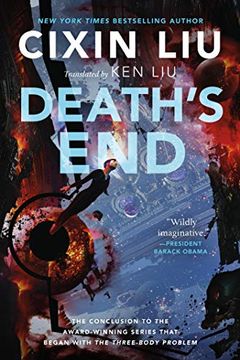 In this thought-provoking sci-fi novel, the uneasy peace between Earth and the Trisolarans is threatened by the arrival of a woman from the past with potentially dangerous knowledge. Will humanity continue to thrive or face extinction?
Just finished reading this incredible trilogy. I feel like it's the apex of science fiction. Mind blowing.     
–
source
Think Again by Adam Grant
The Book of Dares by Ted Bunch, Anna Marie Johnson Teague
Death in Mud Lick by Eric Eyre
The End of the Myth by Greg Grandin
Light of the Stars by Adam Frank
When They Call You a Terrorist by Patrisse Khan-Cullors
The Best of Richard Matheson by Richard Matheson
Born a Crime by Trevor Noah
The Dark Forest by Cixin Liu
The Three-Body Problem by Cixin Liu
If He Hollers Let Him Go by Chester Himes
The Tattooed Soldier by Héctor Tobar
The Yattering and Jack by Fred. (Adaptation) Steve & Burke Clive. (Story) Niles Barker
Life with Picasso by Françoise Gilot
A Bright Shining Lie by Neil Sheehan
Sister Outsider by Audre Lorde