Sort by
Latest Recommendations First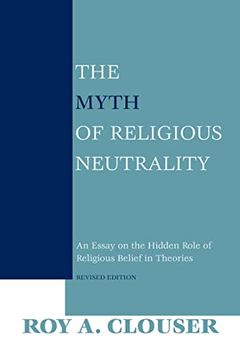 Great book I read years ago--in the tradition of Kuyper, Dooyeweerd, Van Til.     
–
source
Among the many books that helped me in college, this one by A.W. Tozer was a key one.     
–
source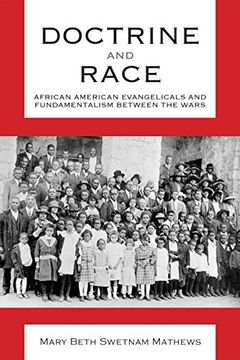 Doctrine and Race
African American Evangelicals and Fundamentalism between the Wars (Religion and American Culture)
Great book on the mid- 20th century black church in the U.S. and how it avoided both the heterodoxy of white liberal Protestantism and also the blindness to injustice of white conservative Protestantism.     
–
source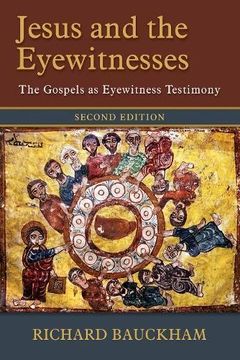 Discover the groundbreaking work that challenges the assumption of anonymous community traditions in the four Gospels. This updated and expanded book argues that the testimonies in the Gospels are closely based on eyewitness accounts of those who personally knew Jesus. Written by a noted New Testament scholar, this momentous volume includes a new preface, three substantial new chapters, and a comprehensive new bibliography. Winner of the 2007 Christianity Today Book Award in Biblical Studies, this book is a must-read for anyone interested in New Testament studies.
A great book by a top scholar showing that the Gospels are based on eyewitness testimony.     
–
source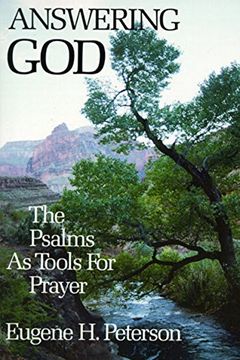 Revolutionize your prayer life with a powerful guide! In Answering God, Eugene H. Peterson tackles the issue of unsatisfactory prayer, offering practical solutions through the use of Psalms. Perfect for Christians looking to deepen their connection with God.
On the Psalms: 1) "BCP" means Book of Common Prayer 2) This is a project that takes several years before the fruit is greatest. 3) I suggest reading Peterson's "Answering God". It gave me a greater appetite for the Psalms. 4) Our book 'Songs of Jesus' might be helpful.     
–
source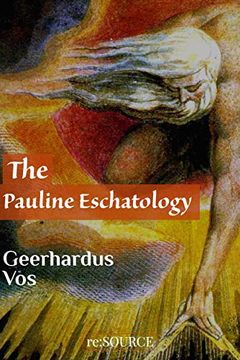 Discover the seminal achievement of Reformed theology in The Pauline Eschatology by Geerhardus Vos. Synthesizing research from church history, New Testament, and systematic theology, Vos explains the relationship between redemptive history and Paul's theology. This grand expression of biblical theology provides a Reformed perspective on sound doctrine and covers topics such as soteriology, the coming of the Lord, the resurrection, the judgment, and more. Don't miss out on this magnum opus of considerable accomplishment.
A book that helped me understand the Bible as few others. His delineation of the 'already but not yet' of the kingdom of God was far ahead of his time. Today it's a given in Biblical Theology. Read     
–
source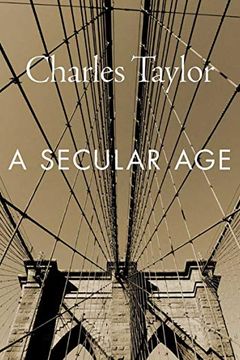 This award-winning book delves into the complex phenomenon of secularization, offering "big nuggets of insight" that are useful for anyone interested in understanding the progress of human society. With impressive research and an encyclopedic, yet analytically rigorous overview, this "thumping volume" is destined to endure as a singular achievement.
If you are an atheist, here are three books I recommend that could challenge your viewpoint: (1) C. Taylor's "A Secular Age" (2) Tom Holland's "Dominion" (3) George Herbert, "The Complete English Poems".     
–
source
If you are an atheist, here are three books I recommend that could challenge your viewpoint: (1) C. Taylor's "A Secular Age" (2) Tom Holland's "Dominion" (3) George Herbert, "The Complete English Poems".     
–
source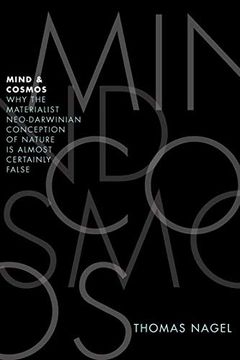 Mind and Cosmos
Why the Materialist Neo-Darwinian Conception of Nature is Almost Certainly False
This book challenges the widely accepted belief of materialist naturalism and its inability to explain consciousness and mind-related aspects of reality. The author argues that a purely materialistic understanding of nature, including biology and evolutionary theory, is fundamentally incomplete. The book explores the obstacles to reductionism, with a specific focus on consciousness, cognition, and value, and concludes that physics cannot be the theory of everything.
A book showing how secular materialism has trouble grounding both science and moral value.     
–
source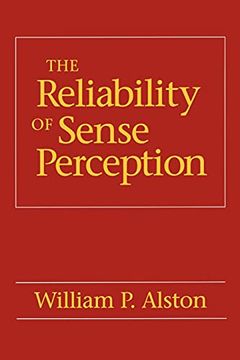 This philosophical book delves into the reliability of our sense perception and the validity of our basic ways of forming beliefs. William P. Alston examines various arguments for the accuracy of sense perception and concludes that it's not possible to demonstrate its reliability in a noncircular way. He suggests that the most appropriate response is to appeal to the practical rationality of engaging in certain socially established belief-forming practices. This book is a must-read for epistemologists, cognitive scientists, and philosophers of science.
Books showing how secular materialism has great trouble providing a basis for science and empiricism. and     
–
source
A World after Liberalism by Matthew Rose
The Creator in You by Jordan Raynor
Why We Are Restless by Benjamin Storey, Jenna Silber Storey
Breaking the Social Media Prism by Chris Bail
Taking America Back for God by Andrew L. Whitehead
Chemically Imbalanced by Joseph E. Davis
Dynamics of Spiritual Life by Richard F. Lovelace
A Time to Build by Yuval Levin
The Book of Genesis by Brian Simmons
Redemptive Reversals and the Ironic Overturning of Human Wisdom by Gregory K. Beale
Mind Fixers by Anne Harrington
Religion in the University by Nicholas Wolterstorff
Atheist Overreach by Christian Smith
Ending Overcriminalization and Mass Incarceration by Anthony B. Bradley
Two DozenArguments for God by Jerry L. Walls
The Year of Our Lord 1943 by Alan Jacobs
The Kingdom of God Has No Borders by Melani McAlister
Disruptive Witness by Alan Noble
Rediscovering Humility by Christopher Hutchinson
Radical Sacrifice by Terry Eagleton
Seven Types Of Atheism by John Gray
From Tolerance to Equality by Darel E. Paul
Why Liberalism Failed by Patrick J. Deneen
Love Thy Body by Nancy R. Pearcey
Thinking through Creation by Christopher Watkin
Sanctification by Michael Allen
The Tech-Wise Family by Andy Crouch
The Two Kingdoms by W. Bradford Littlejohn
Ethics in the Conflicts of Modernity by Alasdair MacIntyre
From Shame to Sin by Kyle Harper
The Intolerance of Tolerance by D. A. Carson
Slavery in the Late Roman World, Ad 275-425 by Kyle Harper
To Change the World by James Davison Hunter
Concerning The True Care of Souls by Martin Bucer
The End for Which God Created the World by Jonathan Edwards
God's Passion for His Glory by John Piper
Amusing Ourselves to Death by Neil Postman
Urban Ministry by Manuel Ortiz
The Universe Next Door by James W. Sire
The Mortification of Sin by John Owen
Reformed Dogmatics, Vol. 1 by Herman Bavinck
Political Visions & Illusions by David T. Koyzis
The Death and Life of Great American Cities by Jane Jacobs
Glorious Freedom by Richard Sibbes
Why I Am Not a Secularist by William Connolly
GRACE AND GLORY by Geerhardus Vos
Communion with the Triune God by John Owen
The Democratization of American Christianity by Nathan O. Hatch
God, Freedom, and Evil by Alvin Plantinga
The Valley of Vision by Arthur Bennett
The Certainty of Faith by Herman Bavinck
Spiritual Depression by David Martyn Lloyd-Jones