Sort by
Latest Recommendations First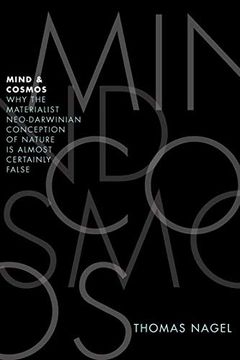 Mind and Cosmos
Why the Materialist Neo-Darwinian Conception of Nature is Almost Certainly False
In Mind and Cosmos Thomas Nagel argues that the widely accepted world view of materialist naturalism is untenable. The mind-body problem cannot be confined to the relation between animal minds and animal bodies. If materialism cannot accommodate consciousness and other mind-related aspects of reality, then we must abandon a purely materialist under...
A book showing how secular materialism has trouble grounding both science and moral value.     
–
source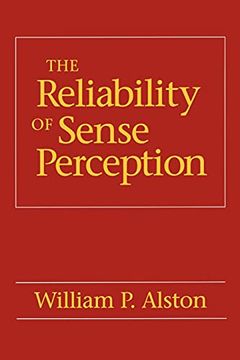 Why suppose that sense perception is an accurate source of information about the physical environment? More generally, is it possible to demonstrate that our basic ways of forming beliefs are reliable? In this book, a leading analytic philosopher confronts this classic problem through detailed investigation of sense perception, the source of belief...
Books showing how secular materialism has great trouble providing a basis for science and empiricism. and     
–
source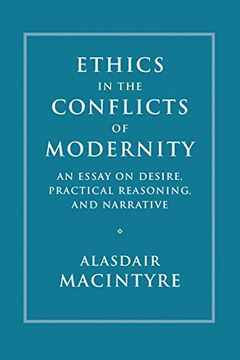 Alasdair MacIntyre explores some central philosophical, political and moral claims of modernity and argues that a proper understanding of human goods requires a rejection of these claims. In a wide-ranging discussion, he considers how normative and evaluative judgments are to be understood, how desire and practical reasoning are to be characterized...
A book showing how secular materialism has great trouble providing a basis for moral value.     
–
source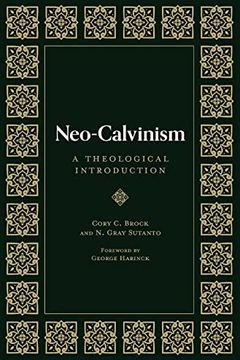 Discover the rich theology of Neo-Calvinism.Abraham Kuyper and Herman Bavinck sparked a theological tradition in the Netherlands that came to be known as Neo-Calvinism. While studies in Neo-Calvinism have focused primarily on its political and philosophical insights, its theology has received less attention.In Neo-Calvinism: A Theological Introduct...
Why recommend this book on Neo-Calvinism (see below)? One reason-the U.S. church is grievously divided over how to relate biblical, orthodox Protestantism to culture, politics, and society. Neo-Calvinism has uniquely rich resources for that to help with that.     
–
source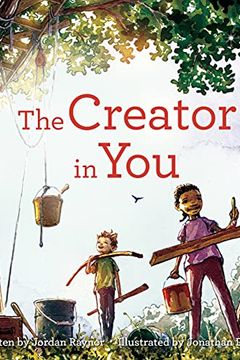 With engaging rhyme and stunning illustrations, this picture book sparks readers' imaginations with the big idea that God created human beings to make, model, and work like Him.The Creator in You is a book that children, graduates, and even many adults will treasure for a lifetime. This fresh perspective on the creation account from the Bible's fir...
Here is something almost unique--a children's book about how to integrate Christian faith with work in creativity. My wife and I adore this book and are giving it to all our children and grandchildren. Gorgeously illustrated and beautifully written.     
–
source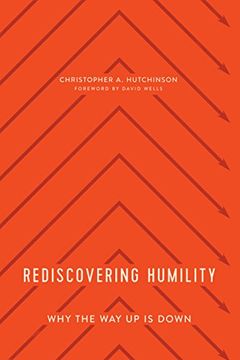 Most of us value humility . . . especially in other people. But Jesus taught that humility is central to the Christian life. Author Christopher Hutchinson invites the church to follow Christ—both individually and corporately—in this high calling.A systematic and comprehensive treatment of this core tenant of Christianity, Rediscovering Humility is ...
Over the next few days I'm sharing books I've read recently which I recommend to be read widely. First-Chris Hutchinson's Rediscovering Humility is a good example reflecting on a crucial biblical theme biblical-theologically, culturally, and practically.     
–
source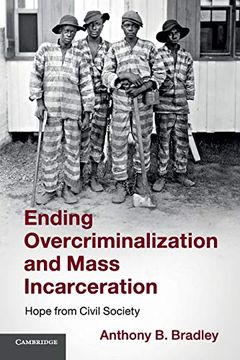 Mass incarceration is an overwhelming problem and reforms are often difficult, leading to confusion about what to do and where to start. Ending Overcriminalization and Mass Incarceration: Hope from Civil Society introduces the key issues that need immediate attention and provides concrete direction about effective solutions systemically and relatio...
Here's a great approach to one major social problem that escapes the ideologies of conservatism or progressivism. It's an academic book but highly recommended.     
–
source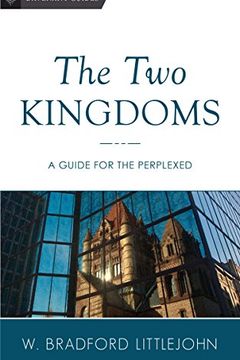 What does it mean to live as citizens of this world and of the world-to-come? How can we render to Caesar the things that are Caesar's and to God the things that are God's? In recent years, fresh controversy has erupted over these age-old questions, and especially over the meaning and relevance of the Reformation's "two-kingdoms" doctrine. At stake...
Brad Littlejohn's short book The Two Kingdoms: A Guide for the Perplexed (only $4 on Kindle right now) is short, good, and clarifying. It steers a middle course between the Radical Two Kingdom view (which doesn't think distinctively Christian beliefs...     
–
source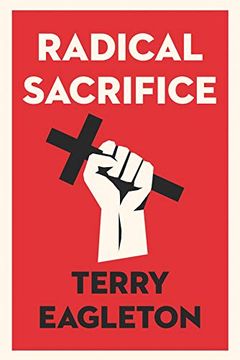 A trenchant analysis of sacrifice as the foundation of the modern, as well as the ancient, social order The modern conception of sacrifice is at once cast as a victory of self-discipline over desire and condescended to as destructive and archaic abnegation. But even in the Old Testament, the dual natures of sacrifice, embodying both ritual slaughte...
Have you read any Terry Eagleton? His book Radical Sacrifice is a surprising defense of the Christian belief in self-sacrifice and forgiveness—by a man considered on the secular Left.     
–
source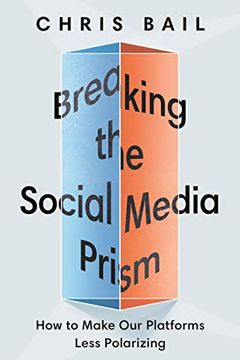 has eroded older ways of doing so. I recommend his book. 7/7     
–
source
Dynamics of Spiritual Life by Richard F. Lovelace
The Book of Genesis by Brian Simmons
Redemptive Reversals and the Ironic Overturning of Human Wisdom by Gregory K. Beale
Political Visions & Illusions by David T. Koyzis
Why Liberalism Failed by Patrick J. Deneen
Atheist Overreach by Christian Smith
Two DozenArguments for God by Jerry L. Walls
The Year of Our Lord 1943 by Alan Jacobs
Disruptive Witness by Alan Noble
Thinking through Creation by Christopher Watkin
The Tech-Wise Family by Andy Crouch
From Shame to Sin by Kyle Harper
The End for Which God Created the World by Jonathan Edwards
The Intolerance of Tolerance by D. A. Carson
The Universe Next Door by James W. Sire
Concerning The True Care of Souls by Martin Bucer
GRACE AND GLORY by Geerhardus Vos
Reformed Dogmatics, Vol. 1 by Herman Bavinck
Urban Ministry by Manuel Ortiz
Glorious Freedom by Richard Sibbes
Why I Am Not a Secularist by William Connolly
God's Passion for His Glory by John Piper
The Democratization of American Christianity by Nathan O. Hatch
God, Freedom, and Evil by Alvin Plantinga
The Certainty of Faith by Herman Bavinck
The Valley of Vision by Arthur Bennett
Spiritual Depression by David Martyn Lloyd-Jones