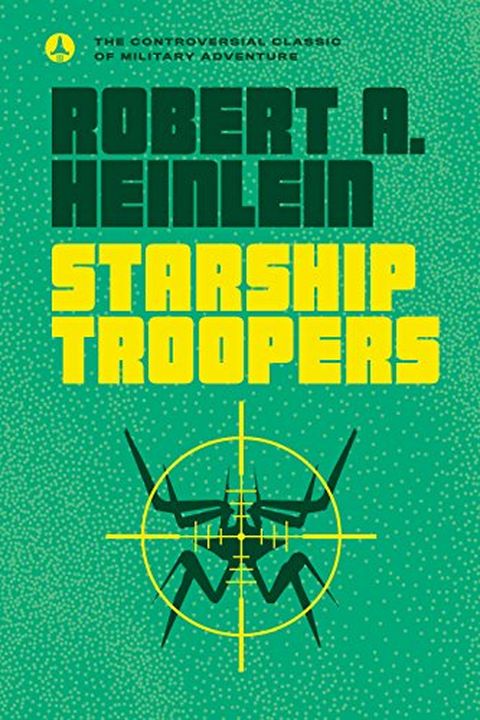 Starship Troopers
Robert A. Heinlein
Experience the ultimate space warfare in this controversial bestseller from acclaimed author Robert A. Heinlein. "The Bug War" has arrived, and the Terran Mobile Infantry is the only hope for humanity against these frightening and deadly enemies. Join a future recruit as he endures the toughest boot camp in the Universe and prepares for battles that could mean life or death.
Publish Date
1987-05-01T00:00:00.000Z
1987-05-01T00:00:00.000Z
First Published in 1959
Recommendations
@Sherlock_Homie_ Starship Troopers is a great novel. Lousy movie that was done as camp, but the book is really different and much better.     
–
source
OMW directly influenced by: Starship Troopers, book AND film; Half-Life; Dan Simmons' Hyperion series; and rather quite a few films with snappy dialogue and a three-act structure BUT SPECIFICALLY Nora Ephron's bits in Sleepless in Seattle where Sam talks about missing his wife.     
–
source
@theBrianBurgess I have not read anything by John Steakley. I have read Robert Heinlein's book STARSHIP TROOPERS which is the book the movie is based upon. I recommend that one to you and, if you like future-war stories, FOREVER WAR by Joe Haldeman is one of the best.     
–
source