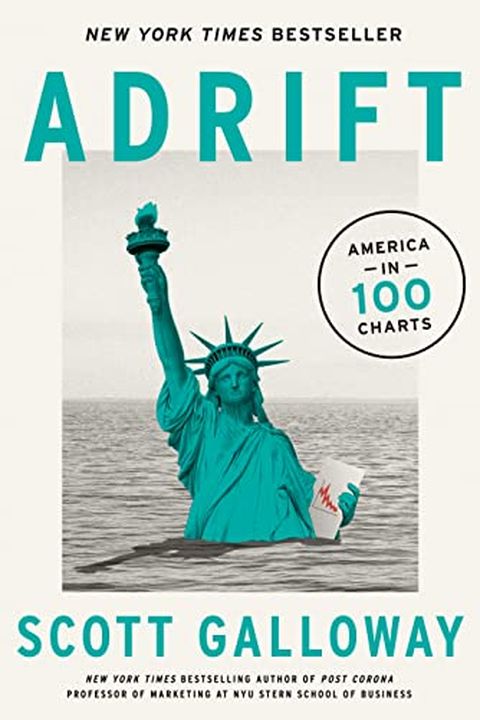 Adrift
America in 100 Charts
Scott Galloway
From bestselling author and NYU business school professor Scott Galloway comes an urgent examination of the future of our nation - and how we got here.We are only just beginning to reckon with our post-pandemic future. As political extremism intensifies, the great resignation affects businesses everywhere, and supply chain issues crush bottom lines...
Publish Date
2022-09-27T00:00:00.000Z
2022-09-27T00:00:00.000Z
Recommendations
@SRuhle @profgalloway @georgehahn I'm not doing this but @profgalloway is a helluva great writer and I urge you read his latest book ADRIFT!     
–
source
Good (brand new) book by @profgalloway and some of my favorite charts     
–
source