Sort by
Latest Recommendations First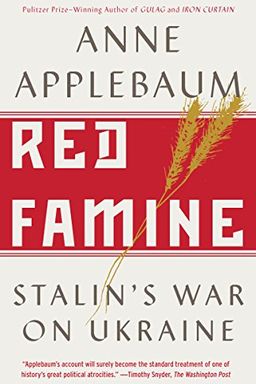 A shocking and revelatory history of Stalin's devastating policy of agricultural collectivization, which led to one of the deadliest famines in European history. At least five million people died between 1931 and 1933 in the USSR, with more than three million of those deaths deliberately inflicted on Ukrainians. Anne Applebaum's Red Famine documents the horror of ordinary people struggling to survive extraordinary evil and shows how it may foreshadow a new threat to the political order in the twenty-first century.
It's a great book, and like mine on Putin it would be nice if people were reading it for history instead of current events!     
–
source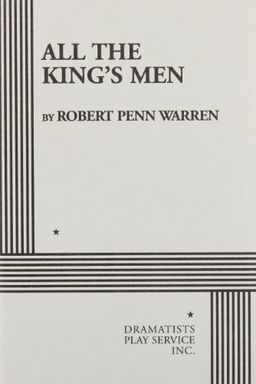 This powerful novel explores the consequences of every human act and the interconnectedness of all people. Set during the Great Depression in the American South, it follows Willie Stark, a populist leader who transforms from a champion of the people to a corrupt demagogue. The story is told through the eyes of Jack Burden, his loyal press agent who faces a crisis of conscience. With themes of power, corruption, and morality, this book is a must-read for anyone interested in politics and human nature.
Good article on the valuable lessons about the politics of resentment from a great book (and film), All the King's Men, one of my favorites, on its 75th anniversary.     
–
source
In "Burn-In", a gripping technothriller, an FBI agent navigates a politically and technologically charged world. AI and robotics have come true, leaving millions feeling left behind. After thwarting a bombing, the agent and her advanced police robot partner investigate a conspiracy using cutting-edge tech to tear the nation apart. This book blends nonfiction insight with a thrilling storyline, drawing from real-world research to paint a chilling picture of a future we're hurtling towards.
A fun and insightful read. Sometimes you just want to read a book to enjoy, and other times you want to book to make you think. Every once in while you get to do both!     
–
source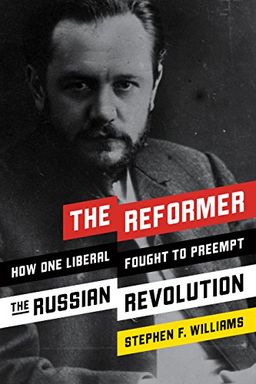 The Reformer
How One Liberal Fought to Preempt the Russian Revolution
This book explores the political landscape of Russia in 1917, where moderates sought liberal reform and a constitutional monarchy. Vasily Maklakov, a prominent lawyer and public intellectual, was one of the strongest advocates for the rule of law and the face of liberalism. His story offers a cautionary tale and a guide for modern movements seeking to liberalize authoritarian countries. Despite never being a cabinet member or head of his political party, Maklakov was deeply involved in most political events of the period, standing between the absolute extremes and advocating for a myriad of reforms.
A very interesting book, and Vasily Maklakov definitely deserves to be remembered and considered today, when the idea of a liberal, modern Russia seems far-fetched.     
–
source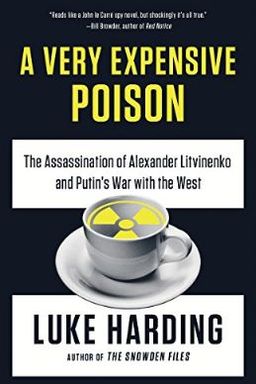 A true story of corruption and revenge, A Very Expensive Poison follows the life and death of Alexander Litvinenko, who was brazenly poisoned in central London with a rare, highly radioactive substance. Author Luke Harding, who spent a decade reporting on the story and interviewing those closest to the events, argues that Litvinenko's assassination marked the beginning of a new Cold War with Russia, and delves into the involvement of the Russian state and its powerful enemies. A shocking tale of subterfuge and tragedy, this book is a must-read for fans of true crime and political thrillers.
Yes, from Luke Harding's excellent book "A Very Expensive Poison," which I recently recommended. To Trump!     
–
source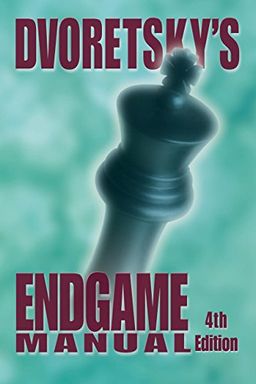 Improve your endgame skills with the comprehensive Fourth Edition of Dvoretsky's Endgame Manual, written by Mark Dvoretsky, a respected chess coach. This manual is suitable for players of all levels, and highlights basic theories and "must-know" concepts to help you focus on improving your endgame technique. The book has received high praise from Grandmasters and chess columnists alike, and is considered a masterpiece of research and insight. Whether you're a novice or a master, this modern classic is a must-read for anyone serious about improving their endgame skills.
An endgame book should be more about having well-structured reference for continuous study based on level. For some of my @masterclass examples I used the endgame book by Dvoretsky. More basic material in Lamprecht/Muller and Nunn.     
–
source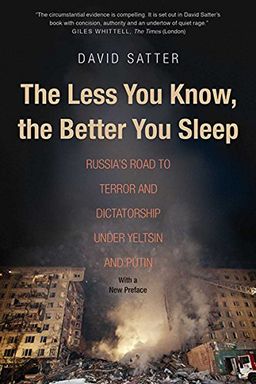 This eye-opening book explores the dark history of Russia, including the apartment bombings in 1999 that brought Putin to power. The author, known in Russia for his controversial reporting, tells a gripping tale of corruption and criminalization of the country under Yeltsin and Putin's subsequent reign. As global tensions rise, this book provides a vital insight into the current state of Russia and its potential threat to the world.
Several books by Masha Gessen; Red Notice by Bill Browder; The Less You Know, The Better You Sleep by Satter; The Godfather by Mario Puzo.     
–
source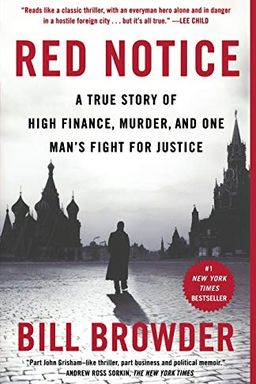 Red Notice
A True Story of High Finance, Murder, and One Man's Fight for Justice
This gripping book is part financial biography, part political crusade, and part crime thriller - perfect for anyone looking to understand the corruption and murder engulfing Putin's Russia. The author, accidentally turned activist, Bill Browder became Putin's number one enemy after exposing corruption and was almost killed for it. Red Notice details the plight of Browder's lawyer who wasn't so lucky, and the campaign of one man to expose Putin's regime. Discover how Browder succeeded in having a law passed in the United States - The Magnitsky Act - and the lengths Putin went to in retaliation. A captivating read that will keep you on the edge of your seat.
Several books by Masha Gessen; Red Notice by Bill Browder; The Less You Know, The Better You Sleep by Satter; The Godfather by Mario Puzo.     
–
source
Explore the mind and motives of one of the world's most controversial leaders with this multidimensional portrait of Vladimir Putin. This updated edition delves into Putin's personal and political background, offering a clear-eyed view of his objectives and the risks he poses to global security. With praise from intelligence experts and world leaders, this book is an essential read for anyone seeking to understand Russia's trajectory and Putin's place in it.
Masha Gessen's book on Putin is best I know well. Operative in the Kremlin also has a lot of details. & Browder.     
–
source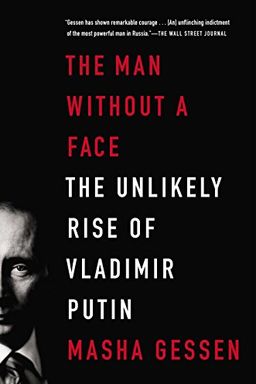 An unflinching and chilling portrait of one of the most fearsome political figures in the world. This book narrates the rise and reign of Vladimir Putin, the perfect successor to Boris Yeltsin, who was initially seen by Russia and the West as a progressive leader. With ruthless efficiency, Putin dismantled media, silenced critics, and destroyed democracy. Written by Masha Gessen, a firsthand witness to this history, this nonfiction account is a spellbinding and classic read.
Masha Gessen's book on Putin is best I know well. Operative in the Kremlin also has a lot of details. & Browder.     
–
source
Decisive Moments in History by Stefan Zweig
The Godfather by Mario Puzo