Chris Sacca
Recommended Books
Christopher Sacca is an American venture investor, company advisor, entrepreneur, and lawyer. He is the proprietor of Lowercase Capital, a venture capital fund in the United States that has invested in seed and early-stage technology companies such as Twitter, Uber, Instagram, Twilio, and Kickstarter, investments that resulted in his placement as No. 2 on Forbes' Midas List: Top Tech Investors for 2017.
Sort by
Latest Recommendations First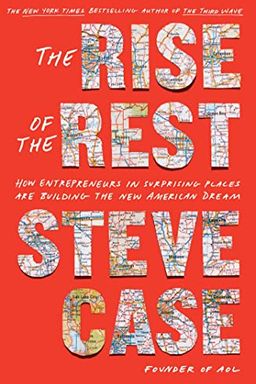 Discover how entrepreneurs across America are creating groundbreaking companies, renewing communities, and bringing people together around a shared future. Steve Case, co-founder of America Online, takes readers on an exhilarating journey into the startup communities that are transforming cities nationwide in his #1 Wall Street Journal bestselling book. He introduces us to dozens of inspiring entrepreneurs whose stories of struggle and achievement match the most iconic examples of American invention. With dedicated venture funds backed by an iconic group of investors, Rise of the Rest also invests in the most promising high-growth startups located anywhere in the US outside of Silicon Valley, New York City, and Boston. This book provides a hopeful perspective on the future of America and will inspire readers to reimagine the American landscape.
I've long admired @SteveCase's focus on backing innovators across all of America, and not just the coasts. This has directly influenced @lowercarbon and our investments in wildly talented founders throughout the heartland. His book on this work is worth a close read.     
–
source
This book explores the struggles of eight families in Milwaukee as they fight to keep a roof over their heads. Evicted provides a powerful perspective on poverty and economic exploitation while presenting new solutions to one of America's most pressing issues. With unforgettable scenes of both hope and loss, it serves as a reminder of the importance of having a home.
@DrPhilGoff This book stuck with me:     
–
source
A decade in the making, this book dives into the life and work of one of the greatest poets and rappers of our time. From hustling to politics, Michael Eric Dyson highlights the important themes of Jay-Z's career and the impact he's had on Black wealth, social injustice, and more. As he celebrates thirty years in the music industry, explore Jay-Z's America and his power to shape the way we think with a foreword by Pharrell.
@EdwardNorton @MichaelEDyson I highly recommend listening to Prof. Dyson's Jay-Z book. I say "listening" because he did his own reading and it's perfect.     
–
source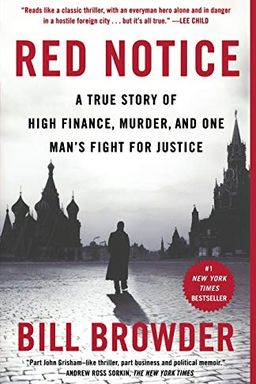 Red Notice
A True Story of High Finance, Murder, and One Man's Fight for Justice
This gripping book is part financial biography, part political crusade, and part crime thriller - perfect for anyone looking to understand the corruption and murder engulfing Putin's Russia. The author, accidentally turned activist, Bill Browder became Putin's number one enemy after exposing corruption and was almost killed for it. Red Notice details the plight of Browder's lawyer who wasn't so lucky, and the campaign of one man to expose Putin's regime. Discover how Browder succeeded in having a law passed in the United States - The Magnitsky Act - and the lengths Putin went to in retaliation. A captivating read that will keep you on the edge of your seat.
@ryandb Was lucky to get to know him over ten years ago. That book and that guy are both special.     
–
source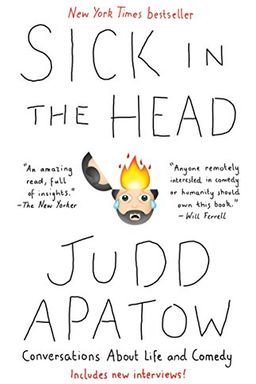 A hilarious and candid collection of conversations with the biggest names in comedy over the past thirty years. Judd Apatow, the filmmaker and comedy nerd gathers insights and back-of-the-club stories from legends, contemporaries, and the brightest stars in comedy today. Loaded with insights on creativity, ambition, and the joy of making people laugh, Sick in the Head is a must-read for any comedy geek.
@JuddApatow That book is so powerful. Thanks for all the love you put into it.     
–
source
In "Impeach," Supreme Court lawyer and former Acting Solicitor General Neal Katyal argues that President Trump's repeated requests for foreign powers to interfere in the 2020 election threaten the very foundations of democracy. Katyal maintains that impeachment is the last resort left to hold the President accountable for these actions, and one that our Constitution demands. If we fail to act, we risk compromising the core values that make America what it is.
Go read this absolutely fantastic book making the case for Trump's impeachment. It's authored by @neal_katyal the guy, who has been leading the biggest lawsuits to keep this WH in check:     
–
source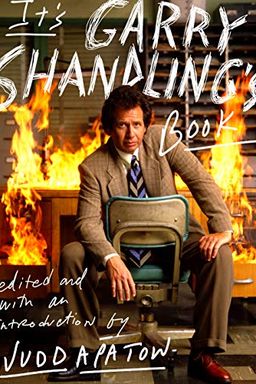 This book is an intimate portrait of the legendary stand-up comic and trailblazer in the comedy world, Garry Shandling. Written by Judd Apatow, the book includes never-before-seen journal entries and photos, as well as new contributions by fellow comedians and writers. Through personal anecdotes and deep spiritual inquiry, the book sheds new light on every facet of Shandling's life and work. It's a must-read for anyone interested in the art of comedy and the lasting impact of a true icon.
This @GarryShandling book by @JuddApatow is absolutely beautiful. It's an intensely intimate portrait that has choked me up countless times. Clearly so much love went into making it and that comes through on every page. Just incredible.     
–
source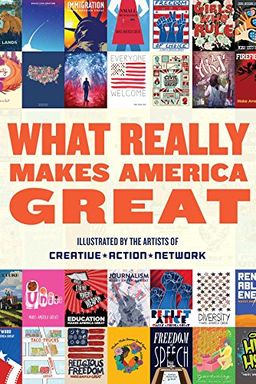 Discover a thought-provoking collection of artwork that celebrates the unique aspects of America. What Really Makes America Great is a book that features the art of myriad artists sharing their perspectives on what makes America truly great. From religious freedom to immigration, energy solutions to bourbon, this book explores a variety of subjects through vivid art and engaging artist statements. With a thought-provoking foreword by Steven Heller, this book offers a unique perspective on what truly makes America great.
A perfect book to remind us what really makes America great. Get yours:     
–
source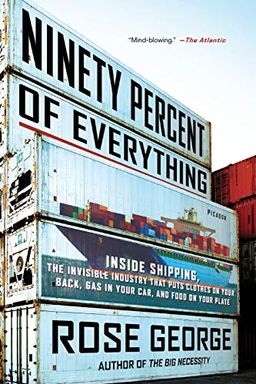 Explore the fascinating yet overlooked world of freight shipping with this eye-opening book. The author takes readers on a journey from Rotterdam to Suez to Singapore, delving into the complex and shady practices of the industry. Discover the vital role shipping plays in our everyday lives and the harm it can cause to endangered species. An informative and entertaining must-read that sheds light on the unseen systems that keep our world moving.
@jessegenet Related awesome book: Ninety Percent of Everything: Inside Shipping, the Invisible Industry That Puts Clothes on Your Back, Gas in Your Car, and Food on Your Plate     
–
source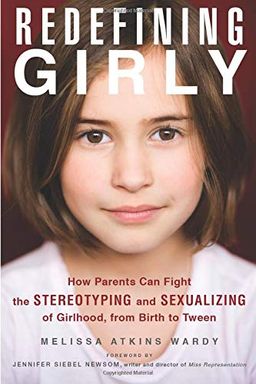 Redefining Girly
How Parents Can Fight the Stereotyping and Sexualizing of Girlhood, from Birth to Tween
Redefining Girly by Melissa Atkins Wardy is an inspiring guide for parents who are concerned about the sexualization and stereotyping of young girls in today's media and toys. Through her own experiences as a mother and activist, Wardy offers practical strategies for creating a healthier and more confident environment for girls. She provides helpful advice for talking to friends, family members, and educators, as well as tips for creating a home free of gender stereotypes. This book is a must-read for anyone committed to raising girls who are empowered and self-assured.
@therealarkin Love that book. Check out Redefining Girly too.     
–
source
Salt, Fat, Acid, Heat by Samin Nosrat
The Gutsy Girl by Caroline Paul
The Essential Scratch & Sniff Guide To Becoming A Whiskey Know-It-All by Richard Betts, Crystal English Sacca, Wendy MacNaughton
How to Get Filthy Rich in Rising Asia by Mohsin Hamid
Venture Deals by Brad Feld
Cinderella Ate My Daughter by Peggy Orenstein
Not Fade Away by Laurence Shames
I Seem to Be a Verb by R. Buckminster Fuller