Best Law Books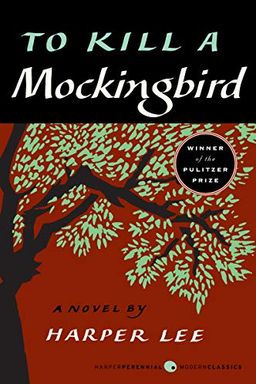 This classic American novel tells the story of a young girl growing up in a sleepy Southern town and the moral crisis that shakes her community to its core. With universal themes of innocence and experience, love and hate, and kindness and cruelty, this Pulitzer Prize-winning book has sold over 18 million copies and been translated into forty languages. Harper Lee's simple love story is now regarded as a masterpiece of American literature.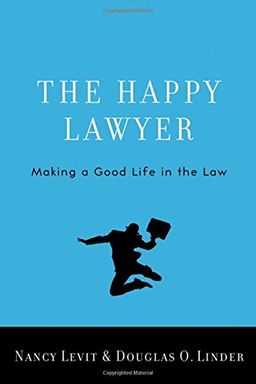 Find happiness in your legal career with The Happy Lawyer. This book explores the causes of dissatisfaction among lawyers and offers insights into how to achieve a more fulfilling career in law. Discover how to understand your personality type, values, strengths, and interests to find the right path for you. From selecting a law school to finding the right job and even remaking a law firm into a more satisfying workplace, The Happy Lawyer provides invaluable advice for law students, working lawyers, and firm managers. Gain a better understanding of what makes a happy lawyer and how to achieve career happiness in this must-read book.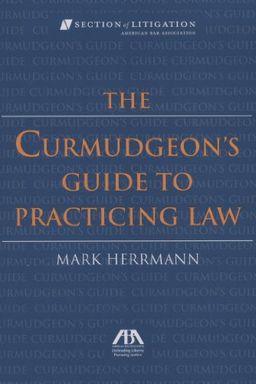 A witty and indispensable guide for lawyers on how to survive and thrive in a law firm. This collection of essays covers everything from effective research and writing to dealing with staff and clients and building a successful law practice. With its practical advice and humorous tone, it's a must-read for every new lawyer.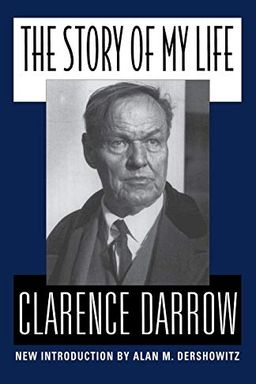 "Explore the fascinating career of one of America's most famous lawyers in this autobiography. Spanning over fifty years, the book recounts the celebrated and notorious cases Clarence Darrow worked on, from establishing the legal rights of unions to defending the right to teach evolution in the famous Scopes trial. Darrow's disarming and conversational writing style makes this an engaging and insightful read, filled with refreshing views on capital punishment and civil liberties."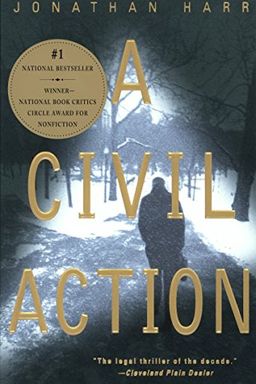 This non-fiction book by Jonathan Harr delves into a water contamination case in 1980s Woburn, Massachusetts. When Anne Anderson's child is diagnosed with leukemia, she discovers a high prevalence of the disease in her city. With the help of lawyer Jan Schlichtmann and other families, they seek justice against companies responsible for the contamination. The lengthy legal battle takes a toll on their finances and reveals the struggle for truth and accountability.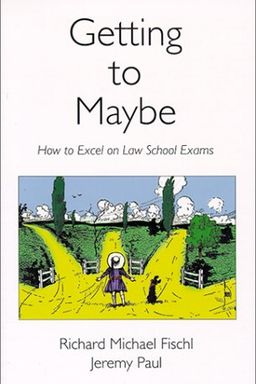 Improve your law school exam performance with this book by professors Fischl and Paul. They explain the difference between educational and law school cultures, demonstrating how legal analysis can be applied to exam problems. The book contains unconventional studying and preparation advice, as well as tips on arguing both sides of a legal issue. Discover how to turn doubt into an advantage and improve your exam scores with this invaluable guide.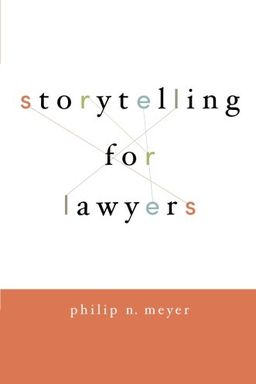 Learn how to construct powerful narratives to win legal cases with Storytelling for Lawyers. Written by Philip Meyer, this book explores the role of storytelling in litigation and offers practical examples of how to craft compelling legal narratives. Whether you're a legal practitioner, teacher, law student, or just interested in the art of storytelling, this book offers a comprehensive guide to the central role of narrative in the legal world. Meyer offers a narrative tool kit that will aid in supplementing the analytical skills typically taught in law school, along with tips for practicing attorneys to improve their own storytelling abilities.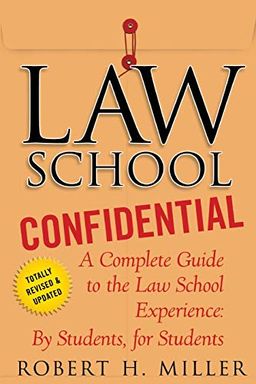 Law School Confidential is a must-read for students beginning their journey through American legal education. Written by recent graduates who have successfully survived, this book provides a comprehensive and chronological account of what to expect during law school. From taking the LSAT to securing financial aid and tackling the bar exam, it demystifies the life-altering thrill ride of contemporary law school. With recent graduates as mentors, this guide provides invaluable advice for anyone embarking on this three-year odyssey.
One L takes readers inside the intense first year of Harvard Law School through the eyes of author Scott Turow. This national bestseller and classic autobiography details Turow's intellectual and emotional struggles as he becomes a "One L," or first-year law student. Through his experiences, readers witness the grueling challenges, triumphs, betrayals, and ultimate growth that define the transformative journey of law school. An authentic and riveting read for anyone interested in the field of law.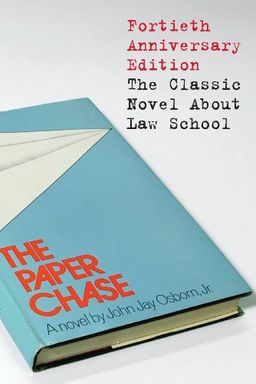 Step into the competitive halls of Harvard Law School with this bestselling book and award-winning film and television series. Follow the story of a young Midwesterner, James Hart as he engages in a zero-sum game with the omniscient Professor Kingsfield, who asks not just for the student's mind, but for his soul. But the story is not just about law school - it's also a timeless love story of a boy from the Midwest and a mysterious professor's daughter who challenges conventions and demands a transcendent love from Hart that goes beyond the walls of Langdell Hall.
The Power of Positive Thinking by Norman Vincent Peale
The Lean Startup by Eric Ries
The 7 Habits of Highly Effective People by Stephen R. Covey
Checklist Manifesto by Atul Gawande
Presumed Innocent by Scott Turow
The Federalist Papers by Alexander Hamilton
Brain Rules by John Medina
Getting to Yes by Roger Fisher
Bleak House by Gill Tavner
Letters to a Law Student by Nicholas McBride
The Legal Analyst by Ward Farnsworth
White by Law 10th Anniversary Edition by Ian Haney López
The Tools of Argument by Joel P. Trachtman
How to Start & Build a Law Practice by Jay G. Foonberg
And the Dead Shall Rise by Steve Oney
My Life in Court by Louis Nizer
Law Is a Buyer's Market by Jordan Furlong
The Anxious Lawyer by Jeena Cho, Karen Gifford
The Law School Admission Game by Ann K. Levine Esq.
The E-Myth Attorney by Michael E. Gerber, Robert Armstrong J.D., Sanford Fisch J.D.
How to Become a Rainmaker by Jeffrey J. Fox
24 Hours with 24 Lawyers by Jasper Kim