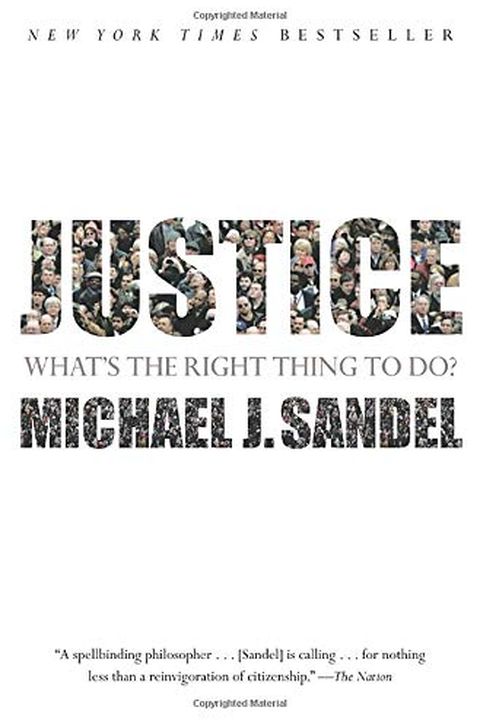 Justice
What's the Right Thing to Do?
Michael J. Sandel
Discover a rare education on complicated issues and controversies we face in public life today. Justice offers a lucid and engaging guide for those who yearn for a more thoughtful public discourse. Michael Sandel confronts us with concepts that lurk beneath our conflicts, relating the big questions of political philosophy to the most vexing issues of the day, and showing how a surer grasp of philosophy can help us make sense of politics, morality, and our own convictions. An essential new addition to the small shelf of books that speak convincingly to the hard questions of our civic life.
Publish Date
2009-09-15T00:00:00.000Z
2009-09-15T00:00:00.000Z
Recommendations
I'd give our prime minister Justice.     
–
source
The reason I picked this book is because I think Michael Sandel is an outstanding speaker and writer in his ability to bring philosophy alive. He can take a thinker like Aristotle and make him completely relevant to the present day, to show how his ideas have applications in our everyday lives.     
–
source