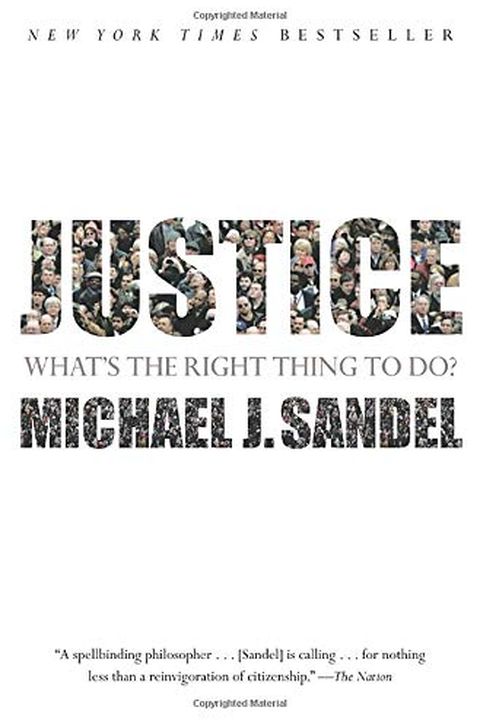 Justice
What's the Right Thing to Do?
Michael J. Sandel
"For Michael Sandel, justice is not a spectator sport," The Nation's reviewer of Justice remarked. In his acclaimed book―based on his legendary Harvard course―Sandel offers a rare education in thinking through the complicated issues and controversies we face in public life today. It has emerged as a most lucid and engaging guide for those who yearn...
Publish Date
2010-08-17T00:00:00.000Z
2010-08-17T00:00:00.000Z
First Published in 2005
Recommendations
I'd give our prime minister Justice.     
–
source
The reason I picked this book is because I think Michael Sandel is an outstanding speaker and writer in his ability to bring philosophy alive. He can take a thinker like Aristotle and make him completely relevant to the present day, to show how his ideas have applications in our everyday lives.     
–
source