Sort by
Latest Recommendations First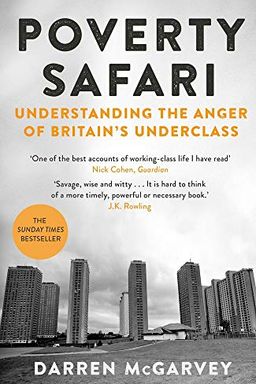 Discover the devastating effects of poverty on deprived communities all over Britain with this Orwell Prize-winning book. Written from firsthand experience, Poverty Safari takes readers on a raw and honest journey inside poverty to show just how difficult it is to overcome its legacies. The author argues that both the political left and right misunderstand poverty as it is actually lived, and sets out solutions that everyone can take to make a change. With fearless writing and razor-sharp insights, this book is an unforgettable look into modern Britain.
Incredible achievement. Stunning book.     
–
source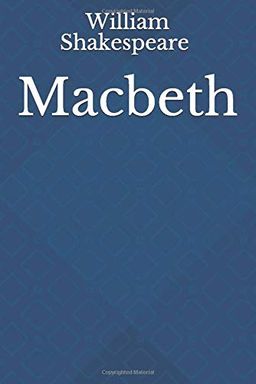 This classic tale of ambition, murder, and haunting comes to life in Shakespeare's Macbeth. As he rises to power with the help of three witches, Macbeth must continue to commit heinous acts to secure his position. Along the way, the play explores the dynamics of marriage and the lengths individuals will go to fulfill their desires. Embark on this journey through war, witchcraft, and bloodshed in one of Shakespeare's most enduring works.
Possibly my favorite Shakespeare play.     
–
source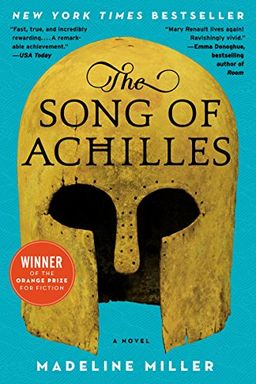 This epic tale follows Achilles, the best of all Greeks, and the awkward young prince Patroclus, who forge an inseparable bond despite risking the gods' wrath. Trained in the arts of war and medicine by a centaur, they join the heroes of Greece to lay siege to Troy when Helen of Sparta is kidnapped. But when the cruel Fates demand a terrible sacrifice, their bond is put to the ultimate test.
Discover a rare education on complicated issues and controversies we face in public life today. Justice offers a lucid and engaging guide for those who yearn for a more thoughtful public discourse. Michael Sandel confronts us with concepts that lurk beneath our conflicts, relating the big questions of political philosophy to the most vexing issues of the day, and showing how a surer grasp of philosophy can help us make sense of politics, morality, and our own convictions. An essential new addition to the small shelf of books that speak convincingly to the hard questions of our civic life.
I'd give our prime minister Justice.     
–
source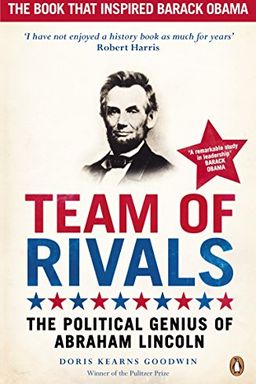 Discover the inspiring leadership techniques of one of America's greatest presidents with this bestselling and award-winning book. Team of Rivals is a thrilling narrative history that shows how Abraham Lincoln saved America by appointing his fiercest rival to key cabinet positions. This book was so impactful that it inspired Barack Obama during his presidency. Doris Kearns Goodwin, one of the most acclaimed non-fiction authors, presents a compelling portrait of Lincoln as a virtuosic politician and managerial genius.
I lived in it the way that you do with truly great books; putting it down with glazed eyes and feeling disconcerted to find yourself in the 21st century.     
–
source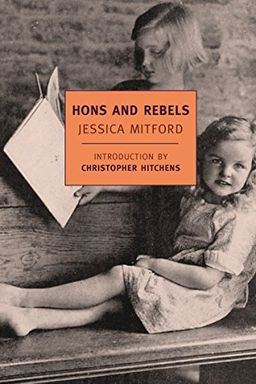 Explore the fascinating upbringing and rebellious spirit of an iconic journalist from an English aristocratic family. Meet her sisters: Nancy, a renowned novelist; Diana, wife of a fascist leader; Unity, who fell in love with Hitler; and Deborah, later the Duchess of Devonshire. Follow Jessica Mitford's journey from a unconventional childhood filled with strange hobbies and made-up languages to her elopement with Churchill's nephew to fight in the Spanish Civil War. Discover Mitford's sharp wit and her hilarious take on her family's scandalous journey in Hons and Rebels.
My most influential writer, without a doubt, is Jessica Mitford.     
–
source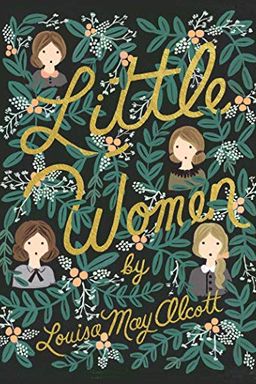 Four unique sisters rely on each other during their father's absence in this heartwarming story. From putting on plays to forming secret societies, they face life's ups and downs with the one question always on their minds: will Father make it home safely from war?
My favorite literary heroine is Jo March.     
–
source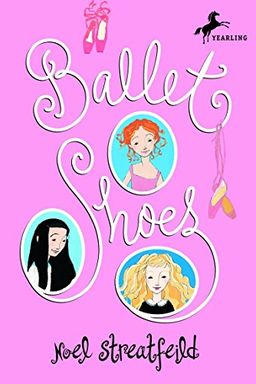 This heartwarming tale follows three determined orphans who attend a dance academy in hopes of making a name for themselves. As they dive headfirst into the world of show business, each girl must find the courage to follow their own unique dreams. With inspiring themes of hard work and perseverance, this book is perfect for any reader looking to be swept off their feet by an uplifting story.
I still reread Ballet Shoes.     
–
source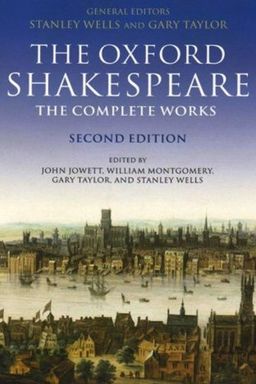 Explore the most authoritative anthology of William Shakespeare's work with The Oxford Shakespeare. Featuring the texts of all the plays and poems, this anthology is the result of extensive research and presents the most comprehensive examination of the nature and authority of Shakespeare's work. This updated second edition includes previously unrecognized authentic works by Shakespeare to establish the canon and chronological order of composition. With an introduction to each work, illuminating general introduction, and additional secondary material, this anthology is an essential addition to any Shakespeare lover's collection.
Q. - If you could bring only three books to a desert island, which would you pack? JK.R - Collected works of Shakespeare (not cheating — I've got a single volume of them); collected works of P. G. Wodehouse (two volumes, but I'm sure I could find one); collected works of Colette.     
–
source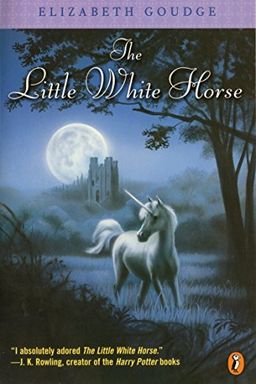 Discover the story of Maria Merryweather, a determined thirteen-year-old orphan who arrives at Moonacre Manor, her family's ancestral home in an enchanted village in England's West Country. Despite feeling like she's entered Paradise, Maria quickly learns of a sadness shadowing Moonacre Manor and the town around it. Determined to restore peace and happiness to the valley, Maria finds herself involved with an ancient feud and discovers it is her destiny to end it and right the wrongs of her ancestors. Enter a world of new-fashioned fantasy and classic fairy tales with this enchanting book that inspired both a mini-series and a movie adaptation.
Perhaps more than any other book, it has a direct influence on the Harry Potter books.     
–
source
Secrets of the Flesh by Judith Thurman
I Capture the Castle by Dodie Smith
The diaries of Auberon Waugh by Auberon Waugh
Lolita by Vladimir Nabokov
The Story of the Treasure Seekers by Edith Nesbit
The Collected Stories of Colette by Colette
Grimble and Grimble at Christmas by Clement Freud
Manxmouse by Paul Gallico