Sort by
Latest Recommendations First
11/100. When We Cease to Understand the World by Benjamin Labatut. Pop physics books are my favorites and this book had so much going for it - I loved the narrative non-fiction style, the voice, the scope. The choice to move towards fiction felt off.     
–
source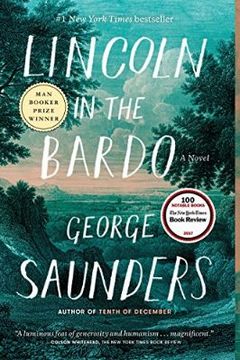 10/100. Lincoln in the Bardo by George Saunders. I wish I had fallen into the world of this book more deeply, but maybe it was my attention, maybe something else. Loved the premise and idea and will keep reading Saunders for sure.     
–
source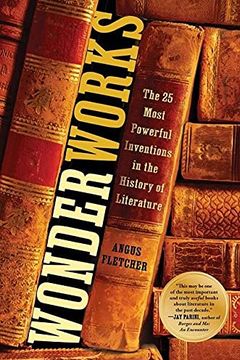 Wonderworks
The 25 Most Powerful Inventions in the History of Literature
This "fascinating" (Malcolm Gladwell, New York Times bestselling author of Outliers) examination of literary inventions through the ages, from ancient Mesopotamia to Elena Ferrante, shows how writers have created technical breakthroughs—rivaling scientific inventions—and engineering enhancements to the human heart and mind.Literature is a technolog...
9/100. Wonderworks: The 25 Most Powerful Inventions in the History of Literature by Angus Fletcher. Blueprints and tools for literary inventions. Enjoyed the stories on fairytales a lot and the book gave lots of new ideas.     
–
source
93/100. Who We're Reading When We're Reading Murakami by David Karashima. A book on translating (Murakami). Reading a lot of translated works and having work with translators myselfwas so excited for this. A bit uneven + sadly stops already in 98, but gives color and background.     
–
source
A Fincial Times and NPR Best Book of 2021A Virginia Living Favorite Book (2021)Lauren Groff returns with her exhilarating first new novel since the groundbreaking Fates and Furies.Cast out of the royal court by Eleanor of Aquitaine, deemed too coarse and rough-hewn for marriage or courtly life, 17-year-old Marie de France is sent to England to be t...
92/100. Matrix by Lauren Groff. A story set in 1100 Europe, the life of Marie de France and her creativity. I enjoyed the talk Lauren Groff gave about the book almost more than the book itself:     
–
source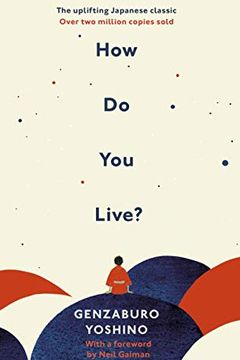 Publishing in English for the very first time, Japan's beloved coming-of-age classic on what really matters in life.The streets of Tokyo swarm below fifteen year-old Copper as he gazes out into the city of his childhood. Struck by the thought of the infinite people whose lives play out alongside his own, he begins to wonder, how do you live?Conside...
91/100. How Do You Live? by Genzaburo Yoshino. Picked this up because a) Miyazaki's upcoming film b) Neil Gaiman forewords. The book has stood time amazingly well and the format with the letters is heartwarming.     
–
source
Born an American in Paris in 1900, Green accompanies the reader on an imaginative stroll through the French capital sharing his discoveries at every turn. From haunted visions of Notre Dame to memories of the old Trocadero, Green lovingly describes these strange and often little known locations. This special bilingual edition is illustrated with th...
89/100. Paris by Julian Green. A book where every other page is French, every other English. I liked dipping between the languages. The writing was beautiful.     
–
source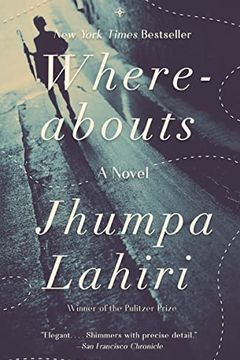 NEW YORK TIMES BESTSELLER - A marvelous new novel from the Pulitzer Prize-winning author of The Lowland and Interpreter of Maladies about a woman questioning her place in the world, wavering between stasis and movement, between the need to belong and the refusal to form lasting ties. "Another masterstroke in a career already filled with them." --O,...
88/100. Whereabouts by Jhumpa Lahiri. Surprised myself by liking this a lot - about everything and nothing, but intensely so. It wasn't a pandemic book, but the atmosphere captured something about this time.     
–
source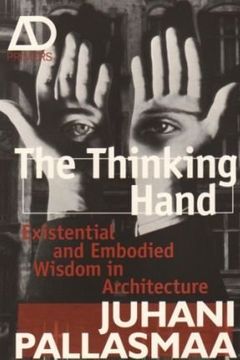 The Thinking Hand
Existential and Embodied Wisdom in Architecture (Architectural Design Primer)) [By
73/100. The Thinking Hand: Existential and Embodied Wisdom in Architecture by Juhani Pallasmaa. This was a *hard* book to find. Love how well read Pallasmaa is + helped me lot in both my playground work as well as positioning ideas around learning abstract ideas with our hands.     
–
source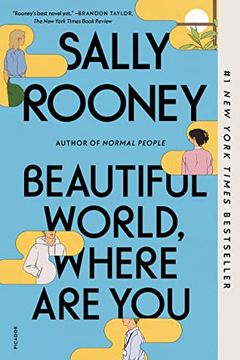 AN INSTANT #1 NEW YORK TIMES BESTSELLERBeautiful World, Where Are You is a new novel by Sally Rooney, the bestselling author of Normal People and Conversations with FriendsAlice, a novelist, meets Felix, who works in a warehouse, and asks him if he'd like to travel to Rome with her. In Dublin, her best friend, Eileen, is getting over a breakup, and...
69/100. Beautiful World, Where Are You by Sally Rooney. I should have waited a bit longer with this one (I hate hype books), but needed nurturing fiction for the week.. The characters are getting older (as is my generation), and I love the dialogue. Hope Rooney keeps writing.     
–
source
The Empathy Diaries by Sherry Turkle
The Paris Hours by Alex George
The Design of Childhood by Alexandra Lange
Uncanny Valley by Anna Wiener
Bowie's Bookshelf by John O'Connell
The New Childhood by Jordan Shapiro
H Is for Hawk by Helen MacDonald
The Three-Body Problem by Cixin Liu
The Song of Achilles by Madeline Miller
Rules of Civility by Amor Towles
Awakenings by Oliver Sacks