Bill Gates
Recommended Books
Bill Gates is an American business magnate, software developer, investor, and philanthropist. He is best known as the co-founder of Microsoft Corporation. During his career at Microsoft, Gates held the positions of chairman, chief executive officer (CEO), president and chief software architect, while also being the largest individual shareholder until May 2014. He is one of the best-known entrepreneurs and pioneers of the microcomputer revolution of the 1970s and 1980s.
Sort by
Latest Recommendations First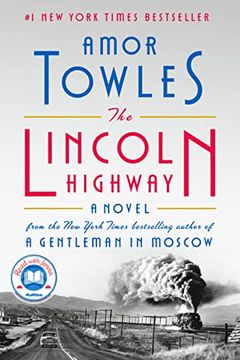 The bestselling author of A Gentleman in Moscow and Rules of Civility and master of absorbing, sophisticated fiction returns with a stylish and propulsive novel set in 1950s AmericaIn June, 1954, eighteen-year-old Emmett Watson is driven home to Nebraska by the warden of the work farm where he has just served a year for involuntary manslaughter. Hi...
Summer's almost over. If you have time to sneak in another book or two – here are a few I recommend.     
–
source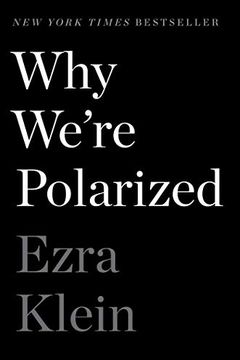 Summer's almost over. If you have time to sneak in another book or two – here are a few I recommend.     
–
source
If you're a Shakespeare fan, you'll love this moving novel about how his personal life might've influenced the writing of one of his most famous plays. O'Farrell has built her story on two facts we know to be true about "The Bard": his son Hamnet died at the age of 11, and a couple years later, Shakespeare wrote a tragedy called Hamlet. I especially enjoyed reading about his wife, Anne, who is imagined here as an almost supernatural figure.     
–
source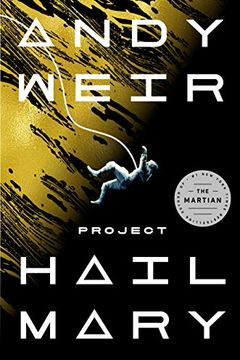 Like most people, I was first introduced to Weir's writing through The Martian. His latest novel is a wild tale about a high school science teacher who wakes up in a different star system with no memory of how he got there. The rest of the story is all about how he uses science and engineering to save the day. It's a fun read, and I finished the whole thing in one weekend.     
–
source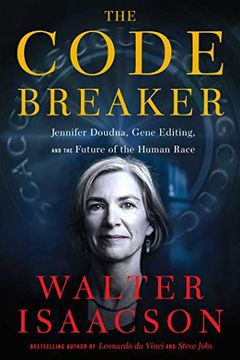 The CRISPR gene editing system is one of the coolest and perhaps most consequential scientific breakthroughs of the last decade. I'm familiar with it because of my work at the foundation—we're funding a number of projects that use the technology—but I still learned a lot from this comprehensive and accessible book about its discovery by Nobel Prize-winning biochemist Jennifer Doudna and her colleagues. Isaacson does a good job highlighting the most important ethical questions around gene editing.     
–
source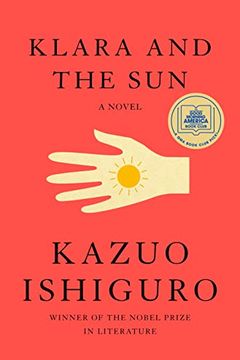 I love a good robot story, and Ishiguro's novel about an "artificial friend" to a sick young girl is no exception. Although it takes place in a dystopian future, the robots aren't a force for evil. Instead, they serve as companions to keep people company. This book made me think about what life with super intelligent robots might look like—and whether we'll treat these kinds of machines as pieces of technology or as something more.     
–
source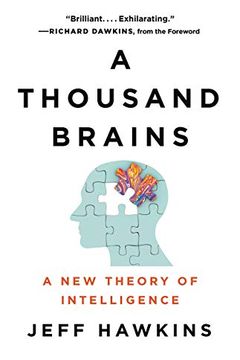 An author, neuroscientist, and computer engineer unveils a theory of intelligence, of understanding the brain and the future of AI. For all of neuroscience's advances, we've made little progress on its biggest question: How do simple cells in the brain create intelligence? Jeff Hawkins and his team discovered that the brain uses maplike structures ...
Few subjects have captured the imaginations of science fiction writers like artificial intelligence. If you're interested in learning more about what it might take to create a true AI, this book offers a fascinating theory. Hawkins may be best known as the co-inventor of the PalmPilot, but he's spent decades thinking about the connections between neuroscience and machine learning, and there's no better introduction to his thinking than this book.     
–
source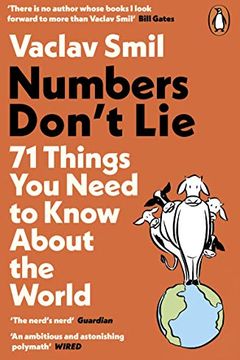 'My favourite author has done it again. Numbers Don't Lie is by far his most accessible book to date, and I highly recommend it to anyone who is curious about the world. I unabashedly recommend this book to anyone who loves learning' Bill GatesIs flying dangerous? How much do the world's cows weigh? And what makes people happy? From Earth's nations...
The French drank an impressive amount of wine in 1926, but their consumption is now a third of what it was back then. Why? I love how this book forces you to think about the story behind a seemingly niche statistic.     
–
source
The #1 New York Times bestseller that has all America talking: as seen/heard on CNN's Fareed Zakaria GPS, Morning Joe, CBS This Morning, The Bill Simmons Podcast, Rich Roll, and more."The most important business--and parenting--book of the year." --Forbes"Urgent and important. . . an essential read for bosses, parents, coaches, and anyone who cares...
In this fascinating book, he argues that although the world seems to demand more and more specialization—in your career, for example—what we actually need is more people "who start broad and embrace diverse experiences and perspectives while they progress." His examples run from Roger Federer to Charles Darwin to Cold War-era experts on Soviet affairs. I think his ideas even help explain some of Microsoft's success, because we hired people who had real breadth within their field and across domains. If you're a generalist who has ever felt overshadowed by your specialist colleagues, this book is for you.     
–
source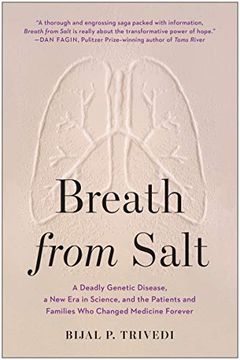 Breath from Salt
A Deadly Genetic Disease, a New Era in Science, and the Patients and Families Who Changed Medicine Forever
This book is truly uplifting. It documents a story of remarkable scientific innovation and how it has improved the lives of almost all cystic fibrosis patients and their families. This story is especially meaningful to me because I know families who've benefited from the new medicines described in this book. I suspect we'll see many more books like this in the coming years, as biomedical miracles emerge from labs at an ever-greater pace.     
–
source
Factfulness by Hans Rosling
The Splendid and the Vile by Erik Larson
Bad Blood by John Carreyrou
The New Jim Crow by Michelle Alexander
The Man Who Fed the World by Leon Hesser
Good Economics for Hard Times by Abhijit V. Banerjee
Hit Refresh by Satya Nadella
Billion Dollar Whale by Bradley Hope
These Truths by Jill Lepore
The Ride of a Lifetime by Robert Iger
Prepared by Diane Tavenner
Tools and Weapons by Brad Smith
21 Lessons for the 21st Century by Yuval Noah Harari
The Spy and the Traitor by Ben MacIntyre
Turtles All the Way Down by John Green
Everything Happens for a Reason by Kate Bowler
The Rosie Result by Graeme Simsion
Upheaval by Jared Diamond
The Moment of Lift by Melinda Gates
A Gentleman in Moscow by Amor Towles
Blueprint by Nicholas A. Christakis
Army of None by Paul Scharre
Born a Crime by Trevor Noah
An American Marriage by Tayari Jones
Enlightenment Now by Steven Pinker
The Future of Capitalism by Paul Collier
Energy and Civilization by Vaclav Smil
Nine Pints by Rose George
Capitalism without Capital by Jonathan Haskel
Presidents of War by Michael Beschloss
Blitzscaling by Reid Hoffman
Leonardo da Vinci by Walter Isaacson
The Choice by Edith Eva Eger
Homo Deus by Yuval Noah Harari
The Moon Is a Harsh Mistress by Robert A. Heinlein
Why We Sleep by Matthew Walker
Origin Story by David Christian
The New Science of Strong Materials by James Edward Gordon
Sapiens by Yuval Noah Harari
Measure What Matters by John Doerr
Tomorrow's Table by Pamela C. Ronald
Educated by Tara Westover
Lincoln in the Bardo by George Saunders
I Contain Multitudes by Ed Yong
The Rise and Fall of American Growth by Robert J. Gordon
Capital in the Twenty-First Century by Thomas Piketty
The Grid by Gretchen Bakke
Believe Me by Eddie Izzard
The Gene by Siddhartha Mukherjee
Epic Measures by Jeremy N. Smith
The Best We Could Do by Thi Bui
Evicted by Matthew Desmond
Heart by Maylis de Kerangal
Energy Transitions by Vaclav Smil
A Full Life by Jimmy Carter
Hillbilly Elegy by J. D. Vance
The Vital Question by Nick Lane
Becoming Steve Jobs by Brent Schlender
Seveneves by Neal Stephenson
String Theory by David Foster Wallace
The Sympathizer by Viet Thanh Nguyen
Being Nixon by Evan Thomas
When Breath Becomes Air by Paul Kalanithi
Thing Explainer by Randall Munroe
Sustainable Materials Without the Hot Air by Julian M. Allwood
Harvesting the Biosphere by Vaclav Smil
The Rosie Effect by Graeme Simsion
How Not to Be Wrong by Jordan Ellenberg
The Great Escape by Angus Deaton
Stress Test by Timothy F. Geithner
The Myth of the Strong Leader by Archie Brown
The Road to Character by David Brooks
The Signal and the Noise by Nate Silver
Eradication by Nancy Leys Stepan
The Sixth Extinction by Elizabeth Kolbert
The Power to Compete by Hiroshi Mikitani
The Idealist by Nina Munk
What If? by Randall Munroe
Business Adventures by John Brooks
The Rosie Project by Graeme Simsion
Stuff Matters by Mark Miodownik
How Asia Works by Joe Studwell
Behind the Beautiful Forevers by Katherine Boo
Reinventing American Health Care by Ezekiel J. Emanuel
Tap Dancing to Work by Carol J. Loomis
Making the Modern World by Vaclav Smil
The World Until Yesterday by Jared Diamond
Deng Xiaoping and the Transformation of China by Ezra F. Vogel
Interventions by Kofi Annan
Should We Eat Meat? by Vaclav Smil
Prime Movers of Globalization by Vaclav Smil
Poor Numbers by Morten Jerven
Hyperbole and a Half by Allie Brosh
The Bully Pulpit by Doris Kearns Goodwin
Change.edu by Andrew S Rosen
Getting Better by Charles Kenny
Awakening Joy by James Baraz
The Quest by Daniel Yergin
The Better Angels of Our Nature by Steven Pinker
The Magic of Reality by Richard Dawkins
The Cost of Hope by Amanda Bennett
The Art of Being Unreasonable by Eli Broad
Poor Economics by Abhijit Banerjee
The Most Powerful Idea in the World by William Rosen
Moonwalking with Einstein by Joshua Foer
For the Love of Physics by Walter Lewin
A World-Class Education by Vivien Stewart
The Feynman Lectures on Physics by Richard P. Feynman
Get Some Headspace by Andy Puddicombe
Where Good Ideas Come From by Steven Johnson
That Used to Be Us by Thomas L. Friedman
Class Warfare by Steven Brill
The Emperor of All Maladies by Siddhartha Mukherjee
The Rational Optimist by Matt Ridley
House on Fire by William H. Foege
SuperFreakonomics by Steven D. Levitt
Life Is What You Make It by Peter Buffett
Academically Adrift by Richard Arum
Checklist Manifesto by Atul Gawande
Value-Added Measures in Education by Douglas N. Harris
Stretching the School Dollar by Frederick M. Hess
Energy Myths and Realities by Vaclav Smil
In FED We Trust by David Wessel
Educational Economics by Marguerite Roza
Liberating Learning by Terry M. Moe
Sustainable Energy - Without the Hot Air by David JC MacKay
Team of Rivals by Doris Kearns Goodwin
Work Hard. Be Nice. by Jay Mathews
The Bottom Billion by Paul Collier
Mindset by Carol S. Dweck
Polio by David M. Oshinsky
The Great Influenza by John M. Barry
Creating the Twentieth Century by Vaclav Smil
Guns, Germs, and Steel by Jared Diamond
Cloud Atlas by David Mitchell
Jim Grant by United Nations
How to Lie with Statistics by Darrell Huff
The Catcher in the Rye by J. D. Salinger