Joe Hill
Recommended Books
Joseph Hillström King, better known by the pen name Joe Hill, is an American author and comic book writer. His work includes the novels Heart-Shaped Box, Horns, NOS4A2, and The Fireman; the short story collections 20th Century Ghosts and Strange Weather; and the comic book series Locke & Key.
Sort by
Latest Recommendations First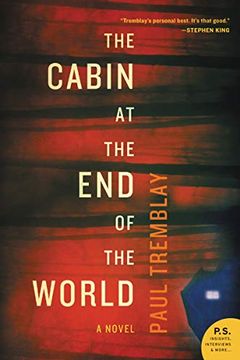 In this heart-pumping psychological horror, a family vacationing in a remote cabin is suddenly interrupted by strangers who claim they need the family's help to save the world. What follows is a gripping tale of survival and sacrifice, sure to satisfy fans of Stephen King and Ruth Ware. Paul Tremblay's mastery of terror and suspense will keep you on the edge of your seat until the shattering conclusion.
I've read 32 books -- most recently The Cabin at the End of the World, @paulGtremblay's wrenching masterpiece of horror (and an M. Night Shyamalan film next year). Looks like I might finish 2022 with 40.     
–
source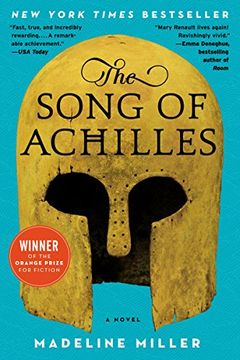 This epic tale follows Achilles, the best of all Greeks, and the awkward young prince Patroclus, who forge an inseparable bond despite risking the gods' wrath. Trained in the arts of war and medicine by a centaur, they join the heroes of Greece to lay siege to Troy when Helen of Sparta is kidnapped. But when the cruel Fates demand a terrible sacrifice, their bond is put to the ultimate test.
@MEAGIRL Boy that's a great book.     
–
source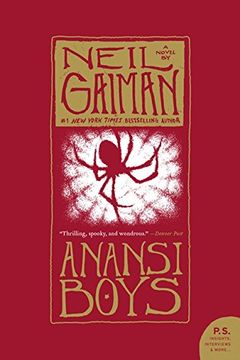 Discover a fascinating tale of gods and family secrets. When Fat Charlie Nancy's regular life is shattered by his father's death, he uncovers a stunning revelation: his father was a god, and he has a brother he never knew. Enter the mysterious Spider, who quickly turns Fat Charlie's life upside down with his dangerous and thrilling schemes. This captivating novel from a renowned author explores themes of family, identity, and the extraordinary power of myths.
@LennyHenry One book I'm crazy passionate about is the @LennyHenry reading of Anansi Boys. An all-time fav.     
–
source
Imagine getting a second chance at life by reliving all your past mistakes and triumphs with the knowledge of the future. In this mind-bending tale, Jeff Winston dies at 43 only to wake up as his 18-year-old self with all his memories of the next 25 years intact. He has the opportunity to redo his life, make more money, and finally find happiness. But every time he dies, he wakes up again in his college dorm - doomed to repeat his life over and over.
@pauldavidson Love that book.     
–
source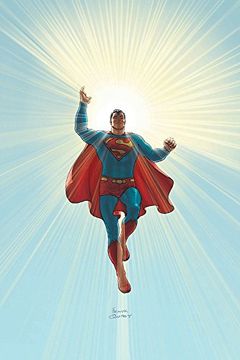 This action-packed comic series follows Superman as he faces off against his toughest opponents, including Bizarro and Lex Luthor. Experience the award-winning storytelling of Grant Morrison and Frank Quitely in this new Absolute format edition, complete with bonus sketches.
Lifted straight from Grant Morrison and Frank Quitely's absolutely magnificent run on All-Star Superman. What a book!! Just thinking about it makes me want to read it again.     
–
source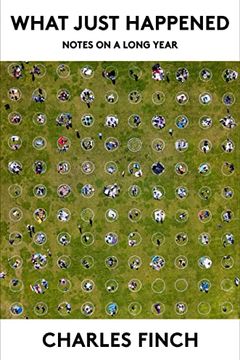 Discover a heartwarming collection of essays written in diary form by an award-winning book critic on the personal, political, and cultural fronts of the Covid-19 pandemic. Follow the author as he chronicles his experience during the pandemic through daily notes, with delightful commentary on current events and things that distract him from the chaos. With light-footed humor and unwavering humanity, this book is a miraculous dose of groundedness in head-spinning times. A timeless gift from one of our culture's most original thinkers.
Really good book.     
–
source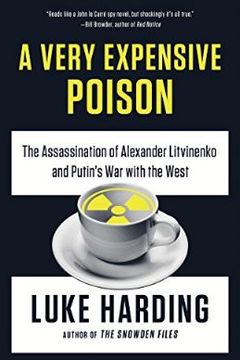 A true story of corruption and revenge, A Very Expensive Poison follows the life and death of Alexander Litvinenko, who was brazenly poisoned in central London with a rare, highly radioactive substance. Author Luke Harding, who spent a decade reporting on the story and interviewing those closest to the events, argues that Litvinenko's assassination marked the beginning of a new Cold War with Russia, and delves into the involvement of the Russian state and its powerful enemies. A shocking tale of subterfuge and tragedy, this book is a must-read for fans of true crime and political thrillers.
Great piece here by @lukeharding1968, author of A VERY EXPENSIVE POISON, about the Litvineko murder. I learned so much from that book (which reads like a Le Carré). Worth a follow if you want to know what's going down in the Ukraine.     
–
source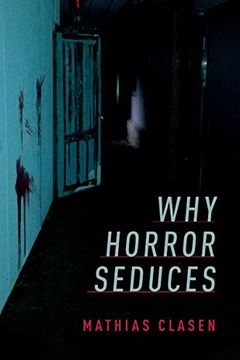 "Why Horror Seduces" explores why horror movies and stories captivate audiences so intensely, drawing on evolutionary social sciences to explain the functional seduction of horror entertainment. By targeting humans' natural tendency towards pleasure in make-believe, horror allows for a safe yet intense experience of negative emotions. Using popular horror works as examples, the book offers insights into the cognitive processes behind our attraction to frightening stories.
There have been some great explorations of the horror genre in the last few years, including Horror Noire & Mathais Clausen's remarkable book, Why Horror Seduces. Add to that now Woodlands Dark and Days Bewitched, which just hit Shudder now. A brilliant interrogation of the form.     
–
source
A successful woman with a difficult past and a perfect present develops insomnia, fearing she's following in her mother's footsteps, who was once loving and "normal" but turned into a monster. This page-turner thriller from a bestselling author will keep you on the edge, wondering if Emma will end up hurting her family in her frenetic state or if she's truly losing her mind.
Put this book on your radar: @SarahPinborough's INSOMNIA is the twistiest & most gripping thriller since Paula Hawkins' GIRL ON THE TRAIN, an absolute must-read for suspense fans. The pages fly & the revelations deliver shock after shock. Don't sleep on this one. Out in Spring.     
–
source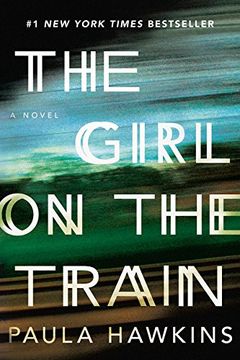 This psychological thriller is a top-notch must-read, a gripping and enthralling journey that combines the voyeuristic thrills of Rear Window with the darkness and twists of Gone Girl. Follow Rachel, a daily commuter who becomes obsessed with a seemingly perfect couple, "Jess and Jason", until one day she witnesses something shocking that changes everything. Discover the truth about the girl on the train in this exceptional and startling novel.
Put this book on your radar: @SarahPinborough's INSOMNIA is the twistiest & most gripping thriller since Paula Hawkins' GIRL ON THE TRAIN, an absolute must-read for suspense fans. The pages fly & the revelations deliver shock after shock. Don't sleep on this one. Out in Spring.     
–
source
Light Perpetual by Francis Spufford
A Promised Land by Barack Obama
The Thursday Murder Club by Richard Osman
Blacktop Wasteland by S. A. Cosby
The Only Good Indians by Stephen Graham Jones
Hamnet by Maggie O'Farrell
American Dirt by Jeanine Cummins
The Pillars of the Earth by Ken Follett