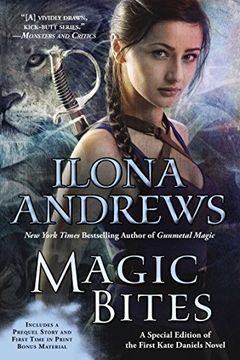 Magic Bites
A Special Edition of the First Kate Daniels Novel
Mercenary Kate Daniels lives in a world where magic ebbs and flows, giving rise to unpredictable paranormal problems. When her guardian is murdered, Kate becomes embroiled in a power struggle between rival factions in Atlanta's magical circles. With necromancers who can control vampires and a clan of shapechangers both vying for control, Kate must find the killer before she becomes a target herself. This special edition includes a wealth of background information on the world of Kate Daniels, including quizzes and character descriptions.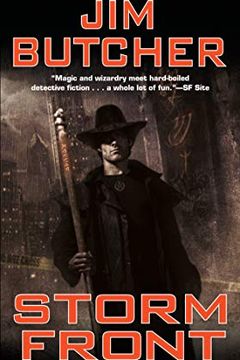 Looking for a book that's a little different? Meet Harry Dresden - paranormal investigator, lost item finder, and all-round wizard extraordinaire. When the Chicago P.D. need answers to strange, magical crimes, they turn to Harry. But when he's brought in to consult on a double murder committed with the darkest of magic, things take a dangerous turn. With a black mage on the loose and Harry's life at risk, this book will keep you on the edge of your seat.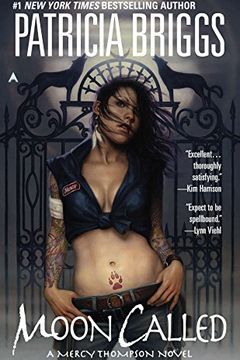 Follow Mercedes Thompson, a walker with the ability to shift into a coyote at will, as she navigates life in a world populated by werewolves, gremlins, and vampires. As a skilled Volkswagen mechanic, Mercy finds herself fixing a bus for a vampire, and her connections to the supernatural lead her into dangerous territory. Dive into a world that looks a lot like ours but is filled with creatures that go bump in the night in this thrilling read.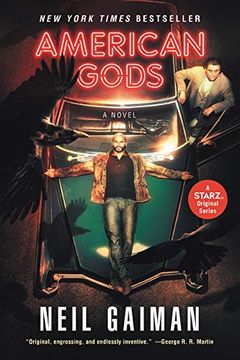 Discover a thrilling tale of a man's journey to start a new life with his loved one after being locked away for three years. But tragedy strikes, forcing him to accept a job from an enigmatic man named Mr. Wednesday. Soon, he finds himself in the middle of an epic war for the soul of America. Don't miss out on this suspenseful and captivating read.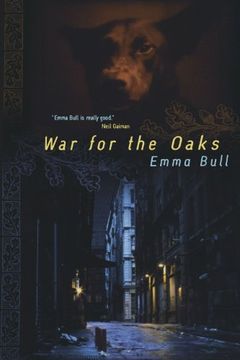 Experience a hidden world of faerie folk in this modern urban fantasy novel. After breaking up with her boyfriend and losing her band, Eddi McCandry is forced into a supernatural war on the streets of Minneapolis. Acclaimed for its blend of tough and lyrical writing, War for the Oaks explores themes of love, loyalty, and the essence of true art. Let this enthralling novel change the way you see your own daily life.
This riveting novel follows Atticus O'Sullivan, the last of the Druids, who has been running an occult bookshop in Arizona for centuries. With the help of his Irish wolfhound, he shape-shifts in his spare time and draws power from the earth. However, a vengeful Celtic god is after him and his magical sword, Fragarach. Atticus must assemble a team of allies, including a seductive goddess of death, a vampire attorney, and a possessed bartender, to help him survive this epic battle against evil.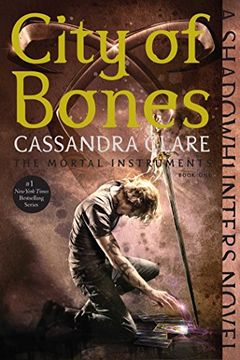 "City of Bones" follows a 15-year-old girl, Clary Fray, who witnesses a murder committed by three teenagers with strange tattoos and weapons that disappear into thin air. Clary is soon drawn into the world of Shadowhunters, warriors whose mission is to rid the earth of demons. Alongside the charismatic but prickly Jace, Clary must unravel the mystery of her sudden Sight and her mother's disappearance. This gripping urban fantasy novel is filled with action, romance, and supernatural secrets.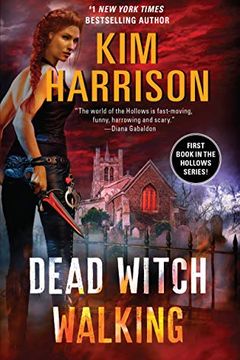 Step into the predator-eat-predator world of Cincinnati's Hollows, where vampires reign supreme and danger lurks around every corner. Enter Rachel Morgan, a tough-as-nails witch and bounty hunter tasked with keeping the darkness in check. With her lethal blend of sex appeal and attitude, she'll take on any job - whether it's bringing creatures back alive, dead, or even undead.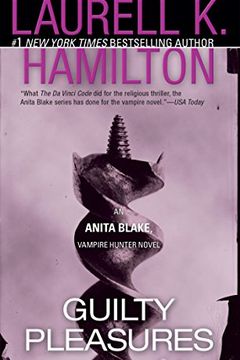 "Enter the gritty and thrilling world of a St. Louis vampire hunter. Meet Anita Blake, a powerful re-animator and undead killer who must confront her darkest desires while investigating a string of brutal murders at the request of the city's top vampire. Danger, attraction, and mind-bending twists abound in this gripping urban fantasy."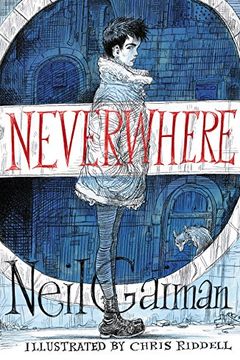 Explore the mysterious underworld of London filled with saints, monsters, angels, and more, in this illustrated edition of a timeless classic. Follow Richard Mayhew as he discovers a hidden world beneath the city, after a single act of kindness leads him down a path unlike any other. Prepare to be enchanted and unnerved in equal measure with Neverwhere.
Harry Potter And The Sorcerer's Stone by J. K. Rowling
Shades of Magic Boxed Set by V. E. Schwab
The Cruel Prince by Holly Black
Darkfever by Karen Marie Moning
Moonheart by Charles de Lint
Infernal Magic by C. N. Crawford
Daughter of Smoke & Bone by Laini Taylor
Some Girls Bite by Chloe Neill
Sandman Slim by Richard Kadrey
Borderline by Mishell Baker
Discount Armageddon by Seanan McGuire
Libriomancer by Jim C. Hines
London Falling by Paul Cornell
Broken Elements by Mia Marshall
Night Shift by Lilith Saintcrow
Percy Jackson & the Olympians 5 Children Book Collection Box Set by
City of Bones/City of Ashes/City of Glass/City of Fallen Angels/City of Lost Souls by Cassandra Clare
Battle Ground by Jim Butcher
Archangel's Sun by Nalini Singh
Small Favor by Jim Butcher
Night Broken by Patricia Briggs
Proven Guilty by Jim Butcher
White Night by Jim Butcher
Silver Borne by Patricia Briggs
The Autumn Republic by Brian McClellan
The Mane Squeeze by Shelly Laurenston
The Dresden Files by Mark Powers
Deathtrap by Dannika Dark
Ravenheart by Dannika Dark
Lake Silence by Anne Bishop
Akata Warrior by Nnedi Okorafor
Nevermore by Dannika Dark
Magic Triumphs by Ilona Andrews
Magic Binds by Ilona Andrews
The Last Olympian by Rick Riordan
Wildfire by Ilona Andrews
Magic Breaks by Ilona Andrews
White Hot by Ilona Andrews
Ever After by Kim Harrison
Magic Rises by Ilona Andrews
The Undead Pool by Kim Harrison
Smoke Bitten by Patricia Briggs
Storm Cursed by Patricia Briggs
Magic Bleeds by Ilona Andrews
Lover Awakened by J. R. Ward
Magic Shifts by Ilona Andrews
Pale Demon by Kim Harrison
Magic Strikes by Ilona Andrews
Iron and Magic by Ilona Andrews
The Battle of the Labyrinth by Rick Riordan
Silence Fallen by Patricia Briggs
Archangel's Heart by Nalini Singh
Magic Slays by Ilona Andrews
Shifting Shadows by Patricia Briggs
Shadowfever by Karen Marie Moning
Fire Touched by Patricia Briggs
Dreamfever by Karen Marie Moning
Ashes of Honor by Howard Hughes
Black Magic Sanction by Kim Harrison
The Outlaw Demon Wails by Kim Harrison
Frost Burned by Patricia Briggs
Yield the Night by Annette Marie
Fair Game by Patricia Briggs
Bone Crossed by Patricia Briggs
Iron Kissed by Patricia Briggs
White Witch, Black Curse by Kim Harrison
Burn Bright by Patricia Briggs
One Salt Sea by Seanan McGuire
Etched in Bone by Anne Bishop
Bind the Soul by Annette Marie
High Voltage by Karen Marie Moning