Sort by
Latest Recommendations First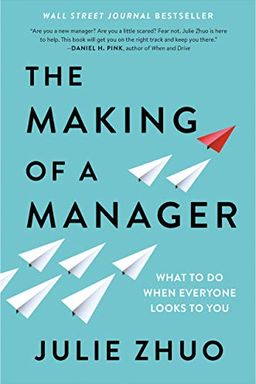 A practical and insightful field guide for managers of all levels, The Making of a Manager is filled with real-world examples and transformative insights on how to become a great leader. From building trust with your team to navigating unexpected situations with confidence, author Julie Zhuo shares her hard-earned lessons on what it takes to excel as a manager. Whether you're a rookie or a veteran, this handbook has everything you need to level up your managerial skills and become the leader you've always wanted to be.
If you're in management or thinking of getting into management I cannot recommend this book highly enough. Out of all the ones I've read so far this is the best!     
–
source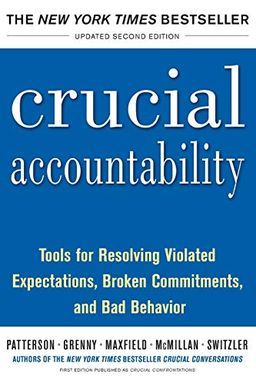 Crucial Accountability
Tools for Resolving Violated Expectations, Broken Commitments, and Bad Behavior, Second Edition ( Paperback)
Learn how to effectively handle broken promises, violated expectations, and difficult behavior in order to achieve success, both personally and professionally. Discover practical skills for handling controversial and complex issues, such as dealing with disrespectful employees or setting boundaries with family members. Based on 20 years of research and observations, this follow-up to a New York Times bestseller offers real solutions for improving accountability and strengthening relationships.
Crucial Conversations. Everyone should read this book. It transformed my personal relationships and will help me as I take on a new role as an EM.     
–
source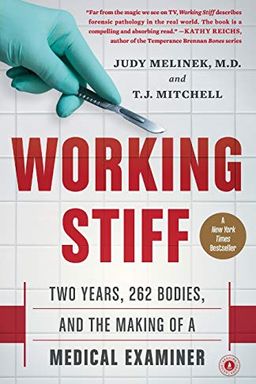 Working Stiff
Two Years, 262 Bodies, and the Making of a Medical Examiner
This memoir follows a young forensic pathologist's training in NYC, including two of the city's most traumatic events: the September 11 terrorist attacks and the anthrax bio-terrorism attack. Judy Melinek's daily life performing autopsies and investigating death scenes is action-packed and loaded with mordant wit. Through the murders, accidents, and suicides she encounters, Dr. Melinek lays bare the truth behind the glamorized depiction of autopsy work seen on shows like CSI and Law and Order. Her firsthand account reveals the secret story of the real morgue.
Working Stiff by Judy Melinek. I've read a lot of medical books but this one is top tier. Very interesting if you're fascinated by death.     
–
source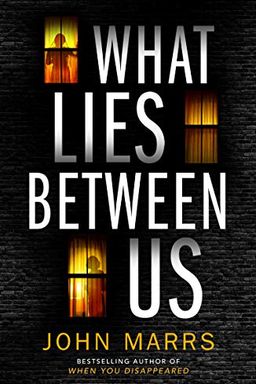 This gripping thriller delves into the dark secrets of a shared house, where Nina holds Maggie captive for her unforgivable actions. With every meal, Nina helps Maggie into the attic and chains her up. Yet, with each passing day, the truth of their pasts threatens to unravel and destroy them both. Can they keep their secrets buried or will the truth be their downfall?
What Lies Between Us by John Maars. I love this author and holy heck this was the most f'd book I've ever read. Not for the faint of heart but wow so good.     
–
source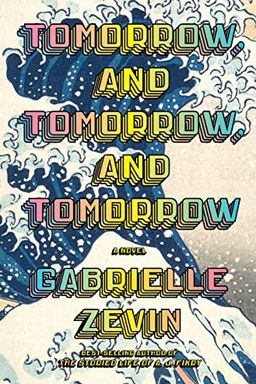 Follow the creative journey of two childhood friends turned video game design partners as they navigate the highs and lows of fame, fortune and heartbreak. From their first blockbuster hit to thirty years of success and betrayal, this novel explores the complexities of identity, disability, and the redemptive power of play. Ultimately, it's a love story unlike any other, filled with heartfelt twists and turns that will leave you captivated until the very end.
AMAZING BOOK ALERT! If you enjoyed Ready Player One or Warcross you'll adore this new release! It's about programming/video game design (high level) and delves into some Korean and Japanese culture. Plus this cover is gorgeous 🥰 Going to be one of my all time favorites.     
–
source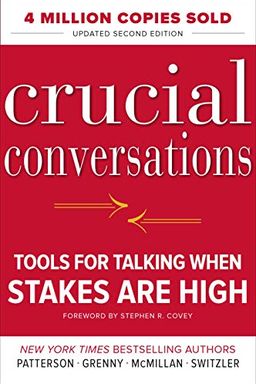 Learn how to communicate effectively during high-stakes conversations with this life-changing book that has sold over 4 million copies. The authors provide practical advice on how to transform unpleasant emotions into powerful dialogue, be persuasive without being abrasive, and achieve relationships that are real and productive. With new case studies, research findings, and video links, this bestselling classic is a must-read for anyone looking to improve their communication skills and enhance their personal and professional relationships.
I'm only 100 pages in but I can assure you this is one of the best books I've ever read (and I've read a lot!) It's going to improve not only my professional life but my personal one. 10/10 recommend ⭐️     
–
source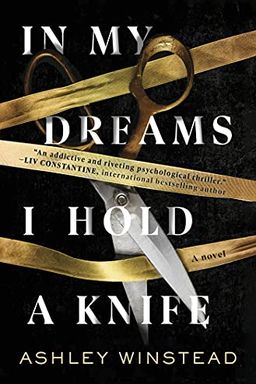 A group of six friends reunites for their college reunion, but what they thought would be a fun weekend turns into a trap orchestrated to catch a killer. Told in dual timelines, this addictive and propulsive millennial thriller explores the darker aspects of friendship, love, obsession, and ambition.
Just finished my 50th book this year 😬 what was your favorite book you've read in 2021? 📖 My favorites: In my dreams I hold a knife The Push The song of Achilles The devil and the dark water Think again     
–
source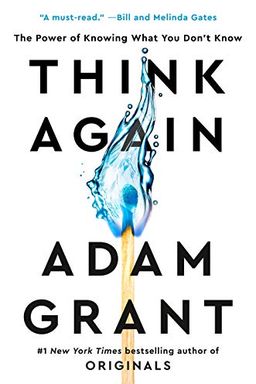 Discover the power of rethinking your beliefs with this thought-provoking book. Learn why mental laziness and old routines can hold you back, and how embracing the unknown and being wrong can actually benefit you. The author offers evidence-based insights into how rethinking can be taught as a mindset and a skillset. Sections on individual and group rethinking, and the shortcomings of schools, businesses, and governments, provide practical advice for success in a rapidly changing world. Don't miss out on developing the secret skill of the future: the ability to constantly rethink your perspective.
Just finished my 50th book this year 😬 what was your favorite book you've read in 2021? 📖 My favorites: In my dreams I hold a knife The Push The song of Achilles The devil and the dark water Think again     
–
source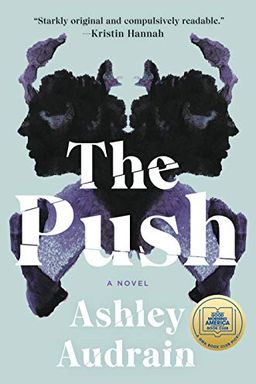 Explore the dark and unsettling side of motherhood in this gripping psychological drama. Follow Blythe Connor as she struggles with the realities of raising her daughter Violet, who she believes is not behaving like most children. Her husband dismisses her fears and Blythe begins to question her own sanity. But when their son is born, Blythe finally experiences the blissful connection she always longed for. However, a devastating event forces Blythe to face the truth about her family and what it means to be a mother. This immersive and thought-provoking novel challenges conventional notions of motherhood and will leave you questioning everything you thought you knew.
Just finished my 50th book this year 😬 what was your favorite book you've read in 2021? 📖 My favorites: In my dreams I hold a knife The Push The song of Achilles The devil and the dark water Think again     
–
source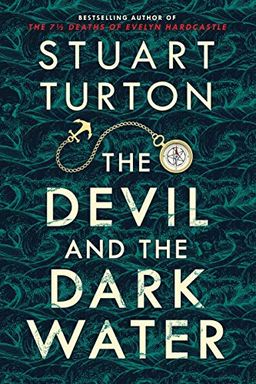 A murder, demons, and a detective duo on the high seas in 1634. Samuel Pipps, the world's greatest detective, is being transported to Amsterdam to be executed for a crime he may or may not have committed. With his loyal bodyguard, Arent Hayes, they set sail but soon encounter strange occurrences including a twice-dead leper, symbols on the sails, and livestock slaughter. When three passengers, including Samuel, are marked for death, only Arent can solve the mystery that connects every passenger onboard before the ship sinks, killing everyone. From the author of The 7 1/2 Deaths of Evelyn Hardcastle, this breathtaking novel will keep you on your toes until the end.
Just finished my 50th book this year 😬 what was your favorite book you've read in 2021? 📖 My favorites: In my dreams I hold a knife The Push The song of Achilles The devil and the dark water Think again     
–
source
The Courage to Be Disliked by Ichiro Kishimi
Why We Sleep by Matthew Walker
Talk Like Ted by Carmine Gallo
Behind Her Eyes by Sarah Pinborough
The Culture Map by Erin Meyer
The Song of Achilles by Madeline Miller
Kite Runner by Khaled Hosseini