Sort by
Latest Recommendations First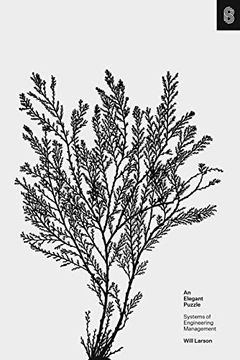 Discover a thoughtful approach to engineering management in this book that explores the challenges of leading teams in the technology industry. Author Will Larson draws on his experience at top companies like Digg, Uber, and Stripe to provide an unstructured yet effective guide to solving complex management challenges. From sizing teams to technical debt to succession planning, An Elegant Puzzle offers a balance of structured principles and human-centric thinking. Ideal for leaders at all levels, this book is a must-read for anyone looking to create more fulfilling and successful organizations for engineers.
One of *the* most beautiful business and management books I have ever picked up - I'm excited to dig into this one! 💡 An Elegant Puzzle: Systems of Engineering Management by Will Larson     
–
source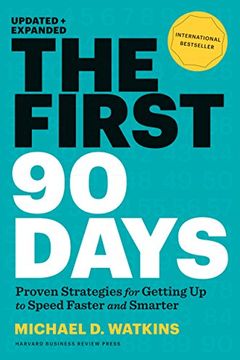 The First 90 Days
Proven Strategies for Getting Up to Speed Faster and Smarter, Updated and Expanded
This essential guidebook for career and leadership transitions has become a global bestseller. The updated and expanded 10th anniversary edition, written by internationally known transition expert Michael D. Watkins, offers strategies to successfully navigate a range of transitions, including onboarding into a new company or an international assignment. With updated statistics and new tools, this book is a valuable road map for taking charge during critical transition periods in your career.
@mattlady Remember: your first 30 days are mostly spent listening, learning, and gathering context! Don't feel pressured to action immediately. It's a totally different role for sure having been through the same thing 5 months ago. Highly recommend this book:     
–
source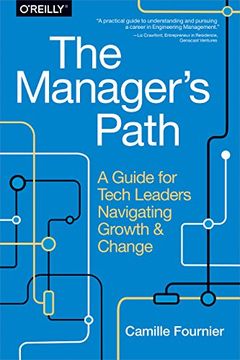 Learn how to manage technical teams of all sizes and levels in this must-read book for anyone in the tech industry. Author Camille Fournier provides actionable advice for mentoring interns, working with senior staff, building a unifying team culture, and mentoring new managers and leaders. Avoid common leadership pitfalls and gain valuable practices to become a better manager and leader within your organization. Whether you're a new manager or an experienced leader, The Manager's Path is a valuable resource for anyone looking to improve their management skills.
With all of the management books I've read, I waited a long time to pick this one up! Really excited to dig in.     
–
source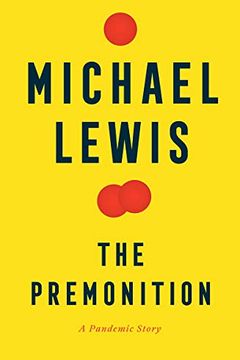 Nonfiction thriller pits medical visionaries against the official response of the Trump administration to COVID-19. Follow a team of dissenting doctors who refuse to follow directives based on misinformation and bad science. Michael Lewis presents heroes who study pandemics and are willing to look at worst-case scenarios. Explore fascinating characters, including a thirteen-year-old girl with a science project that develops into a model of disease control and a public health officer who reveals truths about American society.
Just finished the book and wow. SO good. The US healthcare system is an absolute shit show (surprising no one). But having worked at the CDC for a brief moment in time and seeing how the nation's highest public health agency works, there was no hope for us. It's all political.     
–
source
Range is a must-read for anyone interested in improving their performance. David Epstein examines the world's most successful athletes, artists, musicians, inventors, forecasters and scientists and shows that generalists, not specialists, are primed to excel in complex and unpredictable fields. By cultivating inefficiency and embracing diverse experiences, people can thrive in a world where computer mastery is taking over. Epstein makes a compelling case for the importance of exploring multiple interests and juggling many passions rather than focusing on one.
@isvictoriousss @DavidEpstein REALLY good book!     
–
source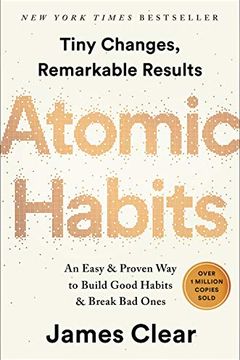 Atomic Habits
An Easy & Proven Way to Build Good Habits & Break Bad Ones
Discover a proven framework for improving every day with Atomic Habits. Written by one of the world's foremost experts in habit formation, James Clear, this instant New York Times bestseller offers practical strategies on how to form good habits, break bad ones, and master the tiny behaviors that lead to remarkable results. Drawing on biology, psychology, and neuroscience, Clear distills complex topics into simple behaviors that can be easily applied to daily life and work. Whether you want to overcome a lack of motivation, design your environment for success, or simply achieve your goals, Atomic Habits will reshape the way you think about progress and give you the tools you need to transform your habits.
@ChrisOwensDev First off, I love Atomic Habits and never shut up about it. Second, I haven't read a bad Michael Lewis book yet! I haven't read The Fifth Risk though, and that ones a fairly different direction.     
–
source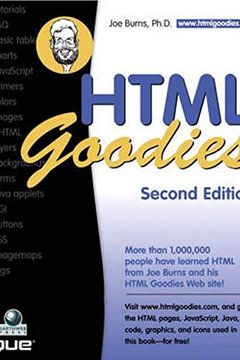 Learn the basics of building web pages in HTML Goodies, Second Edition. Based on the most popular tutorials at HTMLGoodies.com, this book provides short primers and detailed tutorials covering linking, adding images, using tables and frames, and working with style sheets. Move beyond HTML with lessons on adding sound or video, JavaScript, and CGI programming to your web pages. Plus, use the handy appendices for quick reference.
@prattm Best book!!!     
–
source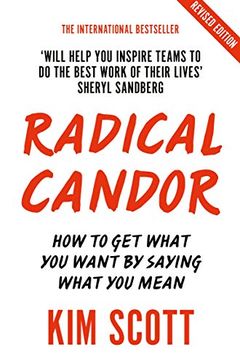 Discover a revolutionary management approach in this guide to effective management. Developed by a highly successful manager at Google and Apple, the "radical candor" method strikes the perfect balance between aggression and empathy. Learn how to build strong relationships with employees by making it personal, getting work done, and understanding why it matters. Gain actionable insights from years of practical experience and create an environment where people love their work and colleagues. Perfect for bosses and those who manage them, this book shows how to achieve success while retaining your humanity.
@haven2dotnet There are tons of management books to help you learn how to become a better manager - Radical Candor, High Output Management, Crucial Conversations. Strategy comes with time and experience in the field.     
–
source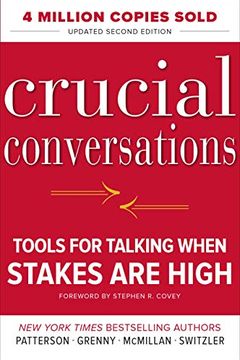 Learn how to communicate effectively during high-stakes conversations with this life-changing book that has sold over 4 million copies. The authors provide practical advice on how to transform unpleasant emotions into powerful dialogue, be persuasive without being abrasive, and achieve relationships that are real and productive. With new case studies, research findings, and video links, this bestselling classic is a must-read for anyone looking to improve their communication skills and enhance their personal and professional relationships.
@haven2dotnet There are tons of management books to help you learn how to become a better manager - Radical Candor, High Output Management, Crucial Conversations. Strategy comes with time and experience in the field.     
–
source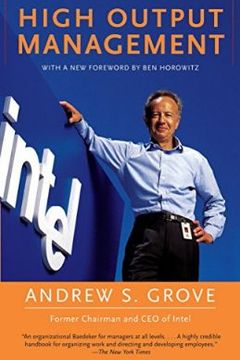 Learn from the former CEO of Intel, Andrew S. Grove, on how to build and run a successful business in his book about management, High Output Management. This Silicon Valley staple outlines techniques for creating highly productive teams and motivating individuals for peak performance. The practical handbook is applicable for everyone from sales managers to startup founders and has the power to revolutionize the way we work. Don't miss out on this legendary management manifesto.
@haven2dotnet There are tons of management books to help you learn how to become a better manager - Radical Candor, High Output Management, Crucial Conversations. Strategy comes with time and experience in the field.     
–
source
It Doesn't Have to Be Crazy at Work by Jason Fried
Gone Girl by Gillian Flynn
Thinking, Fast and Slow by Daniel Kahneman
The Win Without Pitching Manifesto by Blair Enns
The Restaurant at the End of the Universe by Douglas Adams
The Hitchhiker's Guide to the Galaxy by Douglas Adams
The E-Myth Revisited by Michael E. Gerber