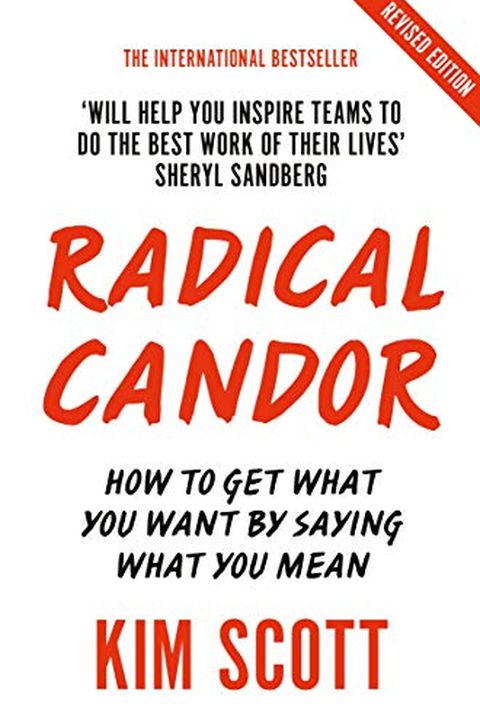 Radical Candor
Fully Revised and Updated Edition
Kim Scott
From the time we learn to speak, we're told that if you don't have anything nice to say, don't say anything at all. While this advice may work for everyday life, it is, as Kim Scott has seen, a disaster when adopted by managers.Scott earned her stripes as a highly successful manager at Google and then decamped to Apple, where she developed a class ...
Publish Date
2019-10-03T00:00:00.000Z
2019-10-03T00:00:00.000Z
First Published in 2017
Recommendations
Kim Scott's excellent "Radical Candor" book is out (Kim built the "Managing at Apple" course at Apple University)     
–
source
@haven2dotnet There are tons of management books to help you learn how to become a better manager - Radical Candor, High Output Management, Crucial Conversations. Strategy comes with time and experience in the field.     
–
source