Steve Burns
Recommended Books
Steve Burns has been investing in the stock market successfully for over 20 years and has been an active trader for over 14 years. He is the author of six books all published by BN Publishing. He ranks near the top 500 of all reviewers on Amazon.com, and is one of the sites top reviewers for books about trading.
Sort by
Latest Recommendations First
Discover the secrets of successful traders in Unknown Market Wizards, the latest addition to the popular Market Wizards series. This book takes a unique approach by featuring unknown individuals who have achieved extraordinary performance results trading their own accounts. Learn from traders who turned small accounts into millions, achieved annual returns of 337%, and employed unconventional methods for success. With Jack D. Schwager as our guide, these traders reveal their training, experience, tactics, and strategies, providing valuable insights for all traders to improve their outcomes.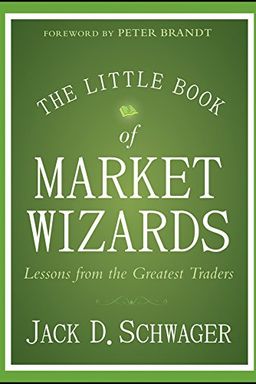 Discover the secrets of highly successful traders in "The Little Book of Market Wizards" by Jack Schwager. Through interviews with some of the world's best traders, learn the essential lessons needed to improve your trading skills and results. Filled with compelling anecdotes and direct quotes from market legends, this book delves into the mindset and processes of top professionals, providing insights that benefit all traders. Each chapter focuses on a specific theme essential to market success, making it an accessible guide for both beginner and experienced investors looking to adopt the practices of the Market Wizards.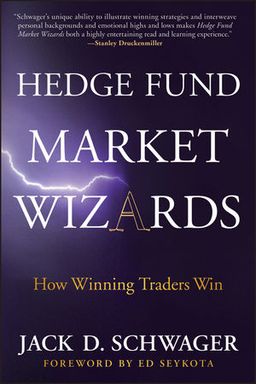 "Hedge Fund Market Wizards" by Jack D. Schwager is an eye-opening collection of exclusive interviews with fifteen ultra-successful hedge fund traders who have consistently outperformed market standards. Schwager delves into what makes a great trader, providing readers with rare insights into the trading philosophy and methods employed by these highly successful individuals. The book presents a candid assessment of each trader's successes and failures, and outlines forty essential lessons that investment professionals, as well as readers with a general interest in trading, can apply in their own careers.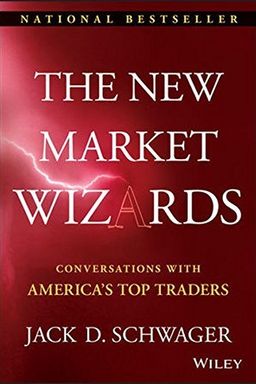 The New Market Wizards
Conversations with America's Top Traders 1st edition by Schwager, Jack D. (2008) Hardcover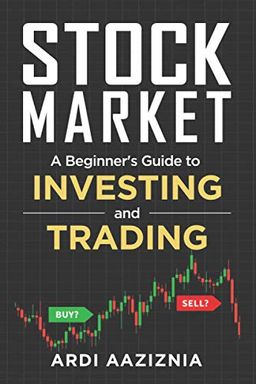 Discover the ins and outs of investing and trading in the modern stock market with this practical guide. From learning the basics to developing effective strategies, you'll gain valuable insight from a veteran trader and be able to confidently navigate the world of trading and investing. With chapters dedicated to swing trading and constructing a well-diversified portfolio, this book is a must-read for anyone looking to make the most of their investments.
Here's a great book to learn the basics about the 21st century stock market. 4.7 stars after 347 reviews and a #1 best seller in its category. 💪👇 A Beginner's Guide to Investing and Trading in the Modern Stock Market by @Ardi_Aaziznia : #NTUpartner     
–
source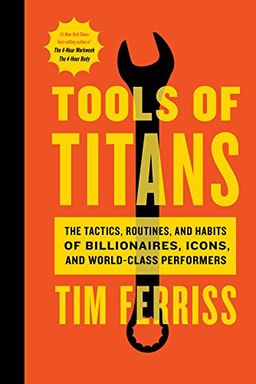 Tools of Titans
The Tactics, Routines, and Habits of Billionaires, Icons, and World-Class Performers
Explore the tools, tactics, and life lessons of almost 200 world-class performers with this groundbreaking book. Delve into morning routines, workout regimens, recommended books, time-wasting pitfalls to avoid, and daily supplement intake of celebrities, athletes, Special Operations commanders, and black-market biochemists. This ultimate notebook of high-leverage tools has been vetted, explored, and applied by the author himself, making it a valuable resource for anyone seeking success and efficiency in their personal and professional lives.
@LewisStephielle Great book!     
–
source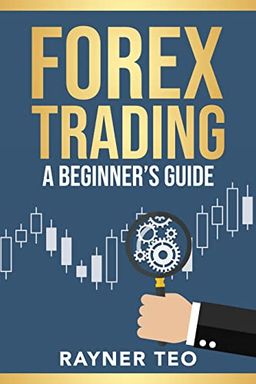 Learn the basics of Forex Trading without all the complicated jargon in this step-by-step guide. Discover strategies to manage risk and profit from the market, with tons of examples to help you along the way. Avoid newbie mistakes and choose the right broker with the help of this beginner-friendly book. With clear explanations and a gradual progression towards advanced techniques, Forex Trading: A Beginner's Guide is perfect for anyone looking to start their trading journey.
Here is a great book for aspiring forex traders by @Rayner_Teo: Forex Trading: A Beginner's Guide: Trading Strategies, Tools, And Techniques To Profit From The Forex Market Free if you have kindle-unlimited or $2.99 on kindle without it. #NTUpartner     
–
source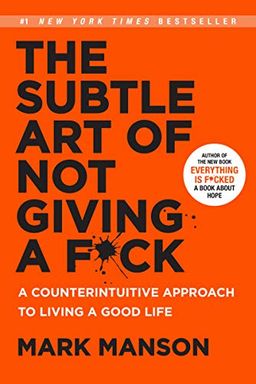 This self-help guide takes a realistic and raw approach to improving our lives. Forget positivity, acceptance is key, according to the author, who argues that we should confront painful truths and embrace our limitations. The book encourages readers to focus on what truly matters and find wealth in experiences rather than material possessions. The no-holds-barred writing style, filled with humor and real-life anecdotes, provides a refreshing perspective on how to lead a contented and grounded life.
Five books that have the potential to change your life: 1. The Compound Effect by Darren Hardy 2. The Slight Edge by Jeff Olsen 3. Atomic Habits by James Clear 4. Influence by Robert Cialdini 5. The Subtle Art of not Giving a F*ck by Mark Manson What else?     
–
source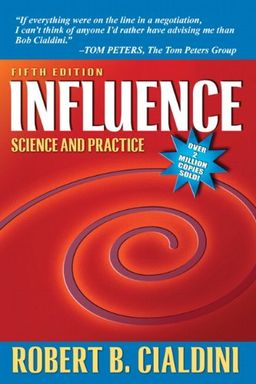 Discover the science of compliance in this captivating book that uncovers the factors that influence people to say "yes" to a request. Scholarly research is combined with real-life techniques and strategies gathered from sales, fundraising, advertising, and other positions that commonly use compliance tactics. The author has organized the tactics into six categories based on psychological principles: reciprocation, consistency, social proof, liking, authority, and scarcity. Widely used in both classes and the business world, this book is a must-read for anyone interested in the power of persuasion.
Five books that have the potential to change your life: 1. The Compound Effect by Darren Hardy 2. The Slight Edge by Jeff Olsen 3. Atomic Habits by James Clear 4. Influence by Robert Cialdini 5. The Subtle Art of not Giving a F*ck by Mark Manson What else?     
–
source
Chanakya Neeti by Radhakrishnan Pillai
The Man Who Solved the Market by Gregory Zuckerman
Atomic Habits by James Clear
Gorilla Mindset by Mike Cernovich
The Power of Habit by Charles Duhigg
Thinking, Fast and Slow by Daniel Kahneman
Trade Like a Casino by Richard L. Weissman
Trend Following by Michael W. Covel
Rich Dad Poor Dad by Robert T Kiyosaki
Trade Your Way to Financial Freedom by Van Tharp
The Slight Edge by Jeff Olson
How to Make Money Selling Stocks Short by William J. O'Neil
The Power of Now by Eckhart Tolle
Financial Peace Revisited by Dave Ramsey
How to Make Money in Stocks by William O'Neil
Who Moved My Cheese? by Spencer Johnson
How I Made $2,000,000 in the Stock Market by Nicolas Darvas
One Up On Wall Street by Peter Lynch
Your Money or Your Life by Vicki Robin
You Can Be a Stock Market Genius by Joel Greenblatt
The Millionaire Next Door by Thomas J. Stanley
Unlimited Power by Anthony Robbins
Trading for a Living by Alexander Elder
Market Wizards by Jack D. Schwager
The Compound Effect by Darren Hardy
Reminiscences of a Stock Operator by Edwin Lefevre