Sort by
Latest Recommendations First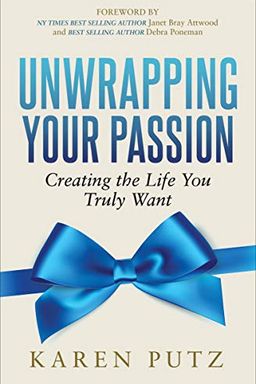 Unwrapping Your Passion empowers readers to break free from monotony and embrace a more fulfilling life. Karen Putz's guide provides practical tips for discovering and pursuing your passion, defying expectations and living life to the fullest.
And it's a really great book!     
–
source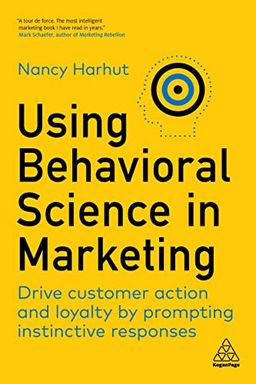 Discover how to increase engagement, response rates, and ROI in marketing with this practical guide that applies behavioral science principles in key areas of marketing. Featuring case studies from AT&T, Amazon Prime and more, this book shows how to use storytelling, convey exclusivity and prompt customer loyalty. With downloadable checklists and interactive templates, this crucial resource will help your marketing stand out and succeed in a highly competitive space.
@amaBoston @ChrisBroNext Here are my two favorite most recent marketing books: - @nharhut , - @paulroetzer . Beyond that, I love @JoePulizzi 's work, @jaybaer , and I'm probably missing someone @KerryGorgone will remember instead. :)     
–
source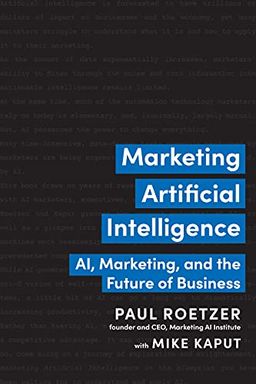 Discover how artificial intelligence can transform your marketing efforts and give you a competitive advantage with Marketing Artificial Intelligence. Co-authored by Marketing AI Institute's Founder and CEO, Paul Roetzer, and Chief Content Officer, Mike Kaput, this book draws on years of research and interviews with AI marketers, executives, engineers, and entrepreneurs. Learn about the current potential of AI in marketing and get a glimpse into a near future where marketers and machines work seamlessly to run personalized campaigns of unprecedented complexity with unimaginable simplicity. Gain the edge in your career by breaking through the noise and turning information into actionable intelligence.
@amaBoston @ChrisBroNext Here are my two favorite most recent marketing books: - @nharhut , - @paulroetzer . Beyond that, I love @JoePulizzi 's work, @jaybaer , and I'm probably missing someone @KerryGorgone will remember instead. :)     
–
source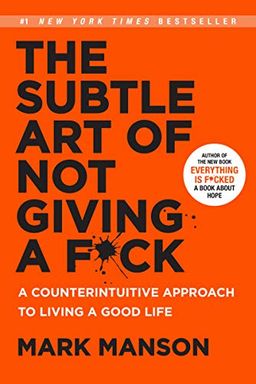 This self-help guide takes a realistic and raw approach to improving our lives. Forget positivity, acceptance is key, according to the author, who argues that we should confront painful truths and embrace our limitations. The book encourages readers to focus on what truly matters and find wealth in experiences rather than material possessions. The no-holds-barred writing style, filled with humor and real-life anecdotes, provides a refreshing perspective on how to lead a contented and grounded life.
@followthecolson Great book!     
–
source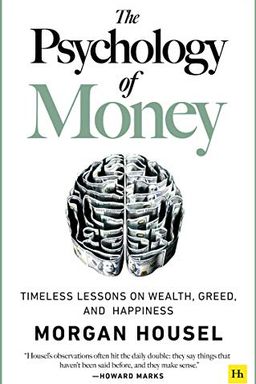 Explore the fascinating and often perplexing world of money and personal finance with this insightful read. Award-winning author Morgan Housel takes readers on a journey through 19 engaging short stories that delve into the psychological factors influencing our financial decisions. In The Psychology of Money, you'll learn how to navigate the intersection of ego, personal history, marketing, and odd incentives that can make managing money a challenge. Gain a better understanding of how behavior impacts financial outcomes and how to make informed decisions about investing, business ventures, and other financial matters. Whether you're a seasoned financial professional or just starting out, this book offers valuable insights that can help you make sense of one of life's most important topics.
@davidfchandler That is a really great book! I have turned a lot of people onto it     
–
source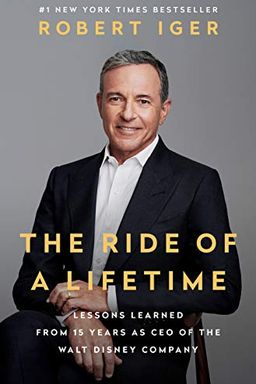 Experience the transformation of a beloved company through the eyes of its CEO. Learn about the values and ideas that drove the reinvention of The Walt Disney Company and its rise to become the largest media company in the world. In The Ride of a Lifetime, Robert Iger shares his leadership lessons, including optimism, courage, decisiveness, and fairness, that apply not just to CEOs, but to anyone seeking personal and professional growth. Enjoy a behind-the-scenes look at Iger's partnerships with industry legends and his passion for storytelling, creativity and imagination.
@randallkane @RobertIger Really great book! I finished it a few months ago     
–
source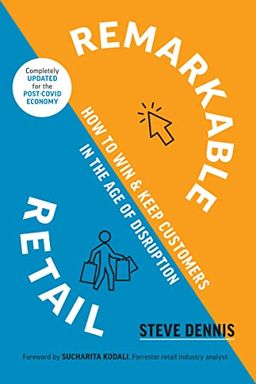 Discover eight essential strategies to thrive in the retail industry's volatile future. In "Remarkable Retail", Steve Dennis explains that in a world with unlimited options, retailers must be more than just good to succeed. Explore enlightening case studies and thirty years of industry experience as Dennis shows how to surpass mediocrity and become truly remarkable. A remarkable retailer is human-centered, digitally enabled, and creates harmonized, memorable experiences that connect with customers both in-store and online. This indispensable guide navigates you through the changing world of retail and prepares you for success.
Look, you might not even work in retail, but buy this book. Read this book. Bask in how smart Steve Dennis is. I read this book day one. Maybe I'll give it another go.     
–
source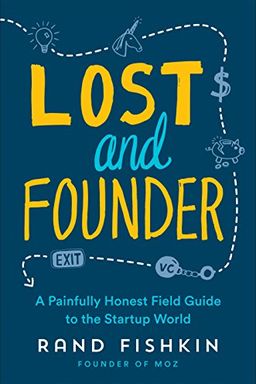 Discover the truth behind traditional Silicon Valley "wisdom" in this must-read book by the founder of a $45 million/year business. Rand Fishkin, former CEO of Moz, exposes the ups and downs of startup life, including how a minimally viable product can be destructive if launched too early, growth hacking initiatives can fizzle quickly, and revenue won't protect you from layoffs. Fishkin's hard-won lessons are applicable to any business environment, making this book a valuable resource for CEOs and employees alike.
I just paid for extra audible credits (who does that?) because @randfish 's book is so good! Seriously, buy this one.     
–
source
Discover the fascinating stories of 11 women who broke down walls and redefined what society told them was possible in Rethink: Smashing the Myths of Women in Business. Corporate anthropologist Andi Simon debunks myth after myth as she shares key wisdom and insights through her unique lens. This inspiring book will challenge you to question society's norms, challenge your own thinking, and recognize your fuller potential.
This book is AMAZING! (And pssst! Guys can read it.) Get it at this price. It was SO worth it at full price. 99 cents? No brainer!     
–
source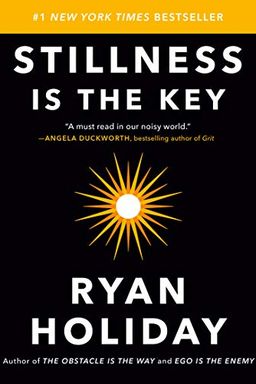 Discover how stillness can be the secret weapon for success and happiness in the new book by bestselling author Ryan Holiday. Drawing on timeless philosophical wisdom from the Stoics and Buddhists, he shows how stillness is not inactivity, but the key to self-mastery, discipline, and focus. Holiday offers examples of figures throughout history who exemplified the power of stillness, including Winston Churchill and Anne Frank, and argues that in our busy world, stillness is more important than ever. Learn how to achieve this ancient way of living and find meaning, contentment, and excellence.
ALL Ryan's books are great, so get this one. My ONLY caveat is that the hardcovers are very nice as a set.     
–
source