Sort by
Latest Recommendations First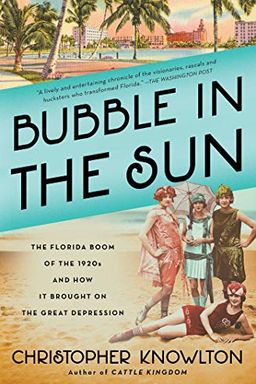 Bubble in the Sun
The Florida Boom of the 1920s and How It Brought on the Great Depression
Experience the excess and excitement of 1920s Florida, where the largest human migration in American history took place. In Bubble in the Sun, author Christopher Knowlton uncovers the grand visions and darker side of Coral Gables, Boca Raton, Miami Beach, and more, as tycoons, crooks, and celebrities descended upon the state in search of wealth and decadence. But at what cost? Knowlton reveals the enormous toll this boom had on the environment and workers, while exploring the hurricane that triggered the stock market crash and ultimately led to the Great Depression. This riveting history sheds light on an era that still impacts our country today.
@LDrogen This book is really good:     
–
source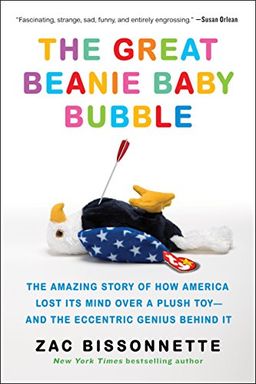 Discover the extraordinary story of the Beanie Baby craze that took the world by storm in the 1990s. This book explores how eccentric college dropout Ty Warner became a billionaire in just three years thanks to collectors, and delves into the devastating end of the craze. With hundreds of interviews conducted by the author, including a man who lives with 40,000 Ty products and an imprisoned killer, this book is a fascinating and gripping read for anyone interested in the world of consumer crazes.
At the height of the mania Beanie Babies made up as much as 10% of eBay's revenue This book by Zac Bissonnette is excellent on crowd psychology, persuasion and sales tactics     
–
source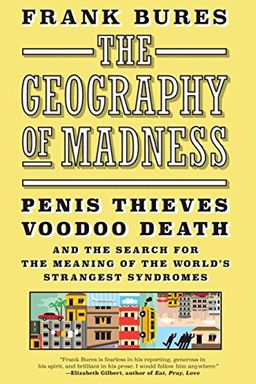 This book explores the fascinating and bizarre world of "culture-bound" syndromes, including the belief that one's genitals have been stolen by vandals. Through his travels around the world, acclaimed writer Frank Bures delves into the sources of these syndromes and sheds light on the strange things people believe. The Geography of Madness also delves into the contagious nature of stories and asks thought-provoking questions about free will, mindset, and cultural identity. Recommended for book clubs, with discussion questions included.
@BullandBaird this is one of the most interesting books I've read in a long time (so of course I had to tie it into the stock mkt):     
–
source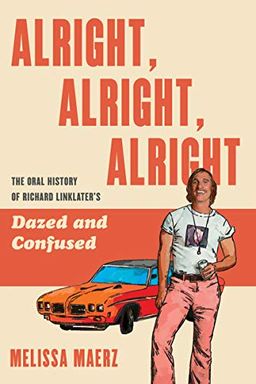 The definitive oral history of the iconic cult classic Dazed and Confused, featuring behind-the-scenes stories from the cast, crew, and director Richard Linklater. This book covers how a simple idea turned into a beloved movie that introduced a group of unknown actors who would become the next generation of movie stars. Combining behind-the-scenes photos and insights from nearly the entire cast, it offers an inside look at how a budding filmmaker and a cast of newcomers made a period piece that would feel timeless for decades to come.
If you're a fan of Dazed & Confused or just the movie business in general I can't recommend this book highly enough Such a fun read     
–
source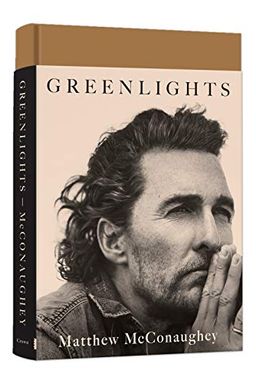 An Academy Award®–winning actor shares raucous stories and outlaw wisdom in this unconventional memoir. Filled with lessons learned the hard way about living with greater satisfaction, this book covers how to get relative with inevitable challenges, hurt people less, get hurt less, and have more fun. With fifty years of sights and seens, felts and figured-outs, graces, truths, and beauties of brutality, this is a guide to catching more greenlights and realizing that yellows and reds eventually turn green too.
Biggest upset of the year is my low expectations vs the new Matthew McConaughey memoir Might be my favorite book of the year I can't believe how much I liked it Some awesome stories & lessons in here     
–
source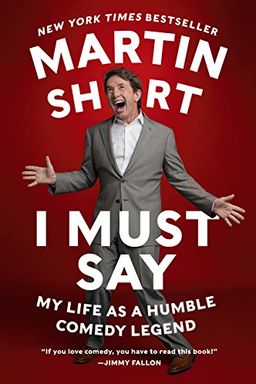 A witty and heartfelt memoir follows Martin Short's transformation from a showbiz-obsessed Canadian kid to one of Hollywood's favorite funnymen. He takes readers on a hilarious and sometimes heartbreaking journey through his life, from his early days in the improvisational troupe Second City to his success in Hollywood and Broadway. The memoir details Short's creation of his most memorable comedic characters and is filled with retellable tales involving fellow comedy legends. Short also shares the pain of his personal losses and the positive outlook that has carried him through.
@oscarazocar50 Loved this book     
–
source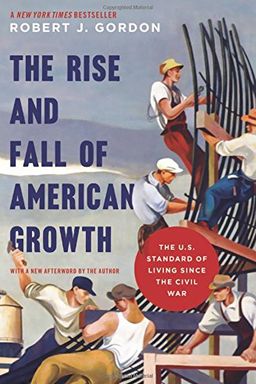 Discover the revolution that transformed American households and workplaces in The Rise and Fall of American Growth. With historical anecdotes and economic analysis, this critical read weaves a vivid narrative that challenges the belief that economic growth will continue relentlessly. Economist Robert Gordon argues that escalating inequality, a stagnant education system, an aging population, and rising debt will hold back productivity growth. As we face an uncertain future, this book is a tribute to a century of remarkable change and a warning that tougher times may be on the horizon.
Some of my favorite books on this history: The Rise & Fall of American Growth by Robert Gordon The Fifties by David Halberstam The Big Change by Frederick Lewis Allen     
–
source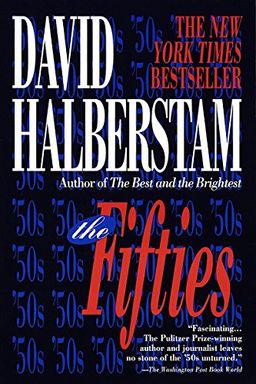 Explore the social, political, economic, and cultural history of the 1950s in this bestselling book. David Halberstam sheds light on the titans of the age including Eisenhower, Dulles, and Nixon, as well as the innovators such as Harley Earl with his era-defining car designs and Ray Kroc with his mass-produced burgers. From U-2 pilots to the inventors of the Pill, this book covers the essential ten years that shaped our nation's future.
Some of my favorite books on this history: The Rise & Fall of American Growth by Robert Gordon The Fifties by David Halberstam The Big Change by Frederick Lewis Allen     
–
source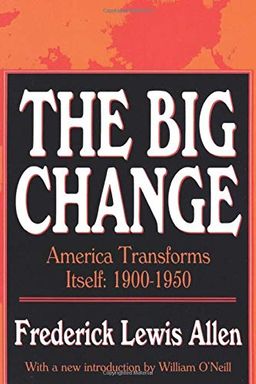 The Big Change by Frederick Lewis Allen is a groundbreaking work of social history that charts the transformative evolution of American life over half a century. Allen examines the forces that gradually transformed the country, including mass production, the automobile, the Great Depression, World War II, and America's emergence as a world power. His analysis of postwar American culture is both deep and wonderfully readable, offering a hopeful assessment that places remaining social problems in careful perspective. This is a must-read for anyone interested in the promise of democracy and the future of the United States.
Some of my favorite books on this history: The Rise & Fall of American Growth by Robert Gordon The Fifties by David Halberstam The Big Change by Frederick Lewis Allen     
–
source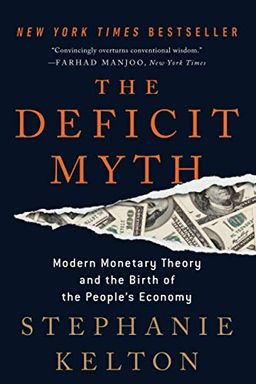 A thought-provoking New York Times Bestseller that challenges traditional economic thinking and proposes a bold new understanding for creating a just and prosperous society. Stephanie Kelton's Modern Monetary Theory (MMT) has the potential to transform how we deal with crucial issues such as poverty, inequality, healthcare, and climate change. Kelton expertly dismantles common myths surrounding deficits, showing how MMT can shift the focus towards broader economic and social benefits. Through innovative thinking about money, taxes, and deficit spending, Kelton offers a new vision for how to responsibly allocate resources, opening up a world of opportunity for society.
Seems like a combination of right place, right time but The Deficit Myth could end of being one of the more important economics books in a long time (and I still can't tell if that importance is going to be good or bad) Definitely worth a read     
–
source
The Man Who Solved the Market by Gregory Zuckerman
The Ride of a Lifetime by Robert Iger
I Will Teach You to Be Rich, Second Edition by Ramit Sethi
Stay the Course by John C. Bogle
Rocket Men by Robert Kurson
Factfulness by Hans Rosling
Everybody Lies by Seth Stephens-Davidowitz
Deep Survival by Laurence Gonzales
How We Got to Now by Steven Johnson
Home Game by Michael Lewis
The Great Influenza by John M. Barry
The Power of Gold by Peter L. Bernstein
The Birth of Plenty by William Bernstein
The Godfather by Mario Puzo