Best Travel Books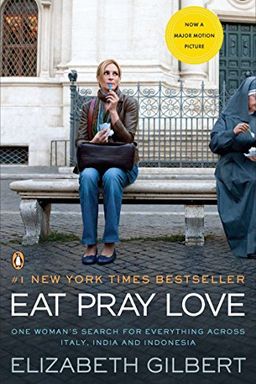 Eat Pray Love
One Woman's Search for Everything Across Italy, India and Indonesia
Embark on a captivating journey through Italy, India, and Bali in search of pleasure and devotion with this heartfelt memoir. The author, Elizabeth Gilbert, left behind a successful American life to explore the true meaning of happiness. Discover her wisdom and humor as she navigates three different cultures, exploring the art of pleasure, devotion, and a balance of the two. A must-read for anyone searching for inspiration and transformation.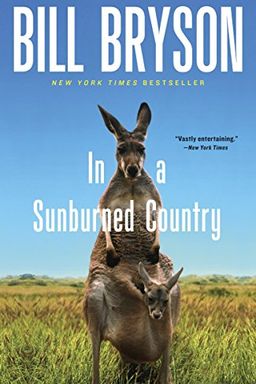 Discover the wonders of Australia with a hilarious and informative travelogue from a bestselling author. Despite its deadly wildlife, Australia captivates Bill Bryson with its friendly locals, spectacular scenery, and fascinating history. This engaging performance combines humor, wonder, and curiousity to take you beyond the beaten tourist path and introduce you to a land of clean cities, cold beer, and constant sunshine. Let Bill Bryson be your perfect guide to this immense and fortunate land.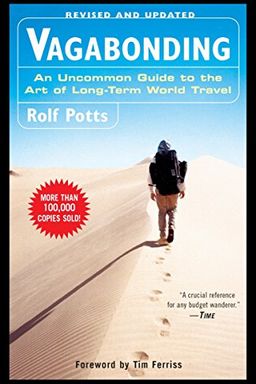 Vagabonding
An Uncommon Guide to the Art of Long-Term World Travel
Discover how to explore the world on your own terms with Vagabonding. From six weeks to two years, Rolf Potts shows how anyone with an independent spirit can finance, plan, and make the most of extended overseas travel. Learn how to adjust to life on the road, work and volunteer abroad, and handle travel adversity. Vagabonding is an outlook on life that fosters creativity, discovery, and personal growth. Join the Vagabonding community at www.vagabonding.net.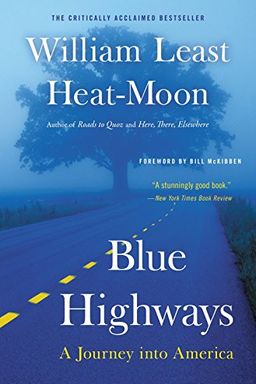 Discover the true American experience through this unforgettable journey along our nation's backroads. Follow William Least Heat-Moon as he travels through little-known towns that only make the map due to cartographers needing to fill blank spaces. Along the way, he discovers the extraordinary people that make up the heart of America. Hailed as a masterpiece of American travel writing, this book is a must-read for anyone seeking a deeper understanding of our country.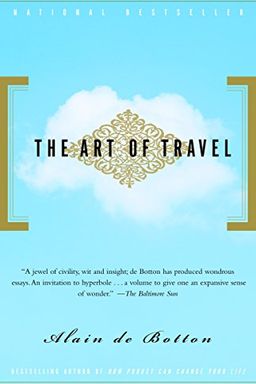 Discover the ultimate guide to travel with "The Art of Travel". Alain de Botton takes readers on a journey through the pleasures of anticipation, allure of the exotic and the value of noticing everything from a scenic view in Barbados to airport takeoffs. Alongside his own travel experiences, de Botton cites fellow-travelers such as Wordsworth and Van Gogh, making this book an enlightening read for any wanderlust seeker. Wise and utterly original, this book is a must-have for any traveler.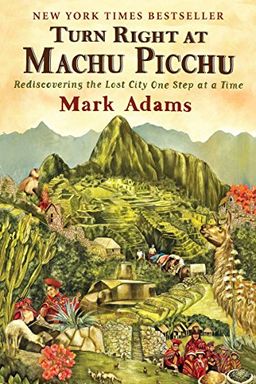 Retrace the original expedition to Machu Picchu with adventure travel expert Mark Adams as he investigates the allegations against explorer Hiram Bingham III. Follow Adams through the stunning landscapes of Peru as he uncovers the truth behind one of the world's greatest archaeological sites and meets eccentric characters along the way. Discover the still-undiscovered country and the mystery of Machu Picchu in this fascinating read.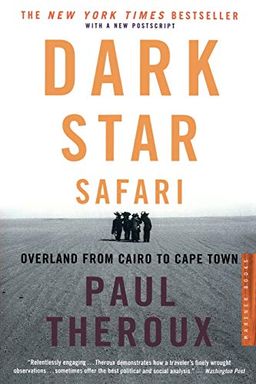 Join Paul Theroux on an epic journey through Africa, as he travels by various means of transportation, enduring danger, delay, and dismaying circumstances. Along the way, he talks to locals, aid workers, missionaries, and tourists, resulting in an insightful meditation on the history, politics, and beauty of Africa and its people. In a new postscript, Theroux recounts his return to Africa, including the dramatic events of visiting Zimbabwe.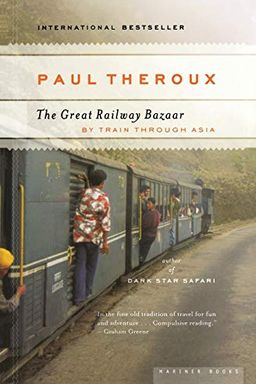 Explore the exotic and captivating world of Asia's legendary trains with this modern classic of travel literature. Follow Paul Theroux on his grand continental tour which takes him on a loop from London to Tokyo, and back through the Trans-Siberian Express. With his trademark humor and sharp observations, Theroux's railway odyssey is a must-read for adventurous souls and globe-trotting enthusiasts alike.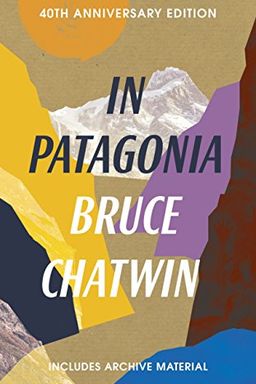 In Patagonia by Bruce Chatwin is a unique masterpiece that effortlessly blends elements of biography, history, memoir, and travel writing. Since its publication in 1977, it has become a classic and has inspired countless travelers and writers. This special 40th-anniversary edition includes never-before-seen material from the author's archive, offering insight into the book's creation and publication. Join Chatwin on his life-changing adventure through the stunning landscape of Patagonia in this timeless and inspiring work.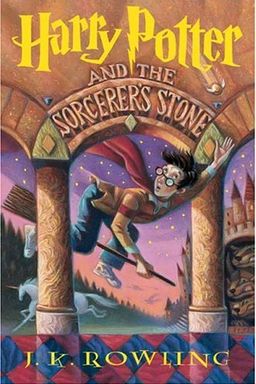 The story of a young boy named Harry, who has endured a miserable life with his cruel relatives. All he knows is poverty, bullying, and the feeling of not belonging. But a letter arrives, inviting him to a magical place filled with friends, sports, and endless wonder. With destiny calling, Harry must navigate a dangerous path if he hopes to survive.
Born a Crime by Trevor Noah
A Short Walk in the Hindu Kush by Eric Newby
The Innocents Abroad by Mark Twain
How Not To Travel The World by Lauren Juliff
Atlas Obscura by Joshua Foer
Love with a Chance of Drowning by Torre Deroche
Becoming by Michelle Obama
Where the Crawdads Sing by Delia Owens
Marching Powder by Thomas McFadden
Desert Solitaire by Edward Abbey
West with the Night by Beryl Markham
Arabian Sands by Wilfred Thesiger
Catfish and Mandala by Andrew Pham
Travels with a Donkey in the Cévennes by Robert Louis Stevenson
Seven Years in Tibet by Heinrich Harrer
The Places In Between by Rory Stewart
Video Night in Kathmandu by Pico Iyer
The Good Girl's Guide to Getting Lost by Rachel Friedman
The Shadow of the Sun by Ryszard Kapuscinski
The Travel Book by Lonely Planet
A Time of Gifts by Patrick Leigh Fermor
The Snow Leopard by Peter Matthiessen
DK Eyewitness Italy by Eyewitness
In Search of Captain Zero by Allan Weisbecker
Great Plains by Ian Frazier
Flaming Iguanas by Erika Lopez
How to Travel the World on $50 a Day by Matt Kepnes
Magic Tree House by Mary Pope Osborne
As I Walked Out One Midsummer Morning by Laurie Lee
The Long Walk by Slavomir Rawicz
The Rings of Saturn by W. G. Sebald
Rice, Noodle, Fish by Matt Goulding
Destinations of a Lifetime by National Geographic
Rick Steves London 2020 by Rick Steves
Black Lamb and Grey Falcon by Rebecca West
The Most Scenic Drives in America, Newly Revised and Updated by Editors of Reader'S Digest
The Bucket List by Kath Stathers
Riding the Iron Rooster by Paul Theroux
Lonely Planet Japan by Lonely Planet
Atlas of Adventures by Rachel Williams
DK Eyewitness Japan by Eyewitness
Maximum City by Suketu Mehta
American Nomads by Richard Grant
Microadventures by Alastair Humphreys
Lonely Planet Paris by Lonely Planet
No Mercy by Redmond O'Hanlon
The Caliph's House by Tahir Shah
Lands of Lost Borders by Kate Harris
A Geek in Japan by Hector Garcia
Around the World in 80 Trains by Monisha Rajesh
The Lord of the Rings by J. R. R. Tolkien
The Hate U Give by Angie Thomas
Educated by Tara Westover
Endurance by Alfred Lansing
Long Walk to Freedom by Nelson Mandela
Diary of a Wimpy Kid by Jeff Kinney
The Worst Journey in the World by Apsley Cherry-Garrard
Arctic Dreams by Barry Lopez
Full Tilt by Dervla Murphy
A Fortune-Teller Told Me by Tiziano Terzani
Rick Steves Italy 2020 by Rick Steves
The Penguin Lessons by Tom Michell
Overground Railroad by Candacy Taylor
By Judith Schalansky Pocket Atlas of Remote Islands by Judith Schalansky
Jupiters Travels by Ted Simon
Journeys of a Lifetime by National Geographic
See You in the Cosmos by Jack Cheng
Travels with Herodotus by Ryszard Kapuscinski
Rick Steves Paris 2019 by Rick Steves
The Travel Book by Lonely Planet Kids
This is San Francisco [A Children's Classic] by Miroslav Sasek
Harry Potter by J. K. Rowling
The War That Saved My Life by Kimberly Brubaker Bradley
Sapiens by Yuval Noah Harari
A Game of Thrones by George R. R. Martin
Out of My Mind by Sharon M. Draper
Richard Scarry's Cars and Trucks and Things That Go by Richard Scarry
It's What I Do by Lynsey Addario
River Town by Peter Hessler
Angels in America by Tony Kushner
City of Djinns by William Dalrymple
Finding Gobi by Dion Leonard
Coming into the Country by John Mcphee
Rick Steves Europe Through the Back Door by Rick Steves