Sort by
Latest Recommendations First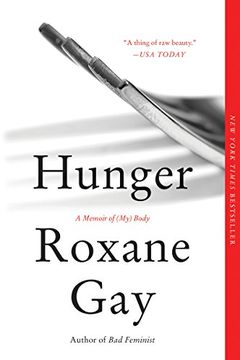 This powerful memoir delves into the deeply personal struggles of the New York Times bestselling author, as she confronts her fraught relationship with food, weight, and self-image. Through a candid and moving portrayal of her own experiences, Roxane Gay provides insight into the shared anxieties we all face over consumption, appearance, and health, and ultimately learns how to care for herself in a world that can feel increasingly isolating. With unflinching honesty and searing emotional depth, Hunger is a must-read for anyone seeking to understand and heal their own relationship with their body.
While parts of the book are difficult to read, it highlights the very real damage done by sexual violence and puts you in the mind and body of someone that has to move through the world in a different way. A small insight or perspective I feel grateful for now having and understanding a little bit better.     
–
source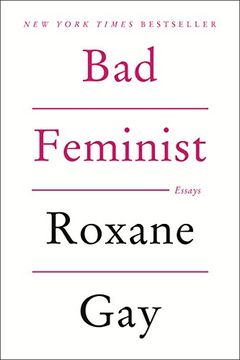 Discover a witty and insightful collection of essays that explore the journey of a woman of color navigating modern culture. Delving into the state of feminism today, this book offers a sharp commentary on how the media we consume shapes our identity. With humor and honesty, the author inspires readers to do better and be better.
I am also re-reading essays from Gay's 'Bad Feminist'. We put such high expectations on ourselves as feminists, on other feminists, and the movement as a whole. It feels like such a relief to take ownership of words like "nasty woman" and "bad feminist". They don't have so much power this way and maybe they remind us not to hold ourselves and others to unreasonably high standards - we are all human after all and at different moments of our learning journeys. We need to feel free to be on those journeys and make mistakes. I hope if you get time you'll enjoy what she has to say about this too.     
–
source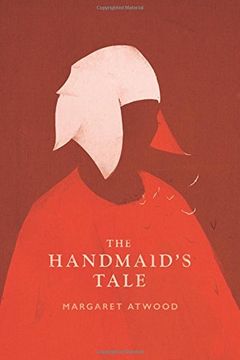 This feminist dystopian novel explores life in the Republic of Gilead - a future United States where a monotheocracy takes the Book of Genesis literally, leading to bizarre consequences for the population. Follow the story of Offred, one of the unfortunate Handmaids living under the new social order, as she reveals dark corners behind the establishment's calm facade. With scathing satire, a dire warning, and poignant prose, this unforgettable classic is Margaret Atwood at her best.
Margaret Atwood wrote The Handmaid's Tale over 30 years ago now, but it is a book that has never stopped fascinating readers because it articulates so vividly what it feels like for a woman to lose power over her own body.     
–
source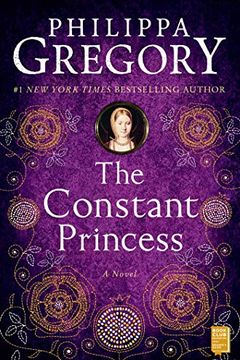 This historical novel dives into the early life of Katherine of Aragon, born Catalina to Spanish ruler parents. Betrothed to Arthur, Prince of Wales at four years old, she's raised to be Queen of England. But after Arthur's tragic death, Katherine finds herself fighting to achieve her destiny, even if it means telling the greatest lie.
There's another book that I read when I was very young – The Constant Princess by Philippa Gregory, about Catherine of Aragon – and I know it sounds silly, but I thought, "I've got to be just like her." She was the first wife of Henry VIII and she survived, having been cruelly divorced. I remember being really inspired by that.     
–
source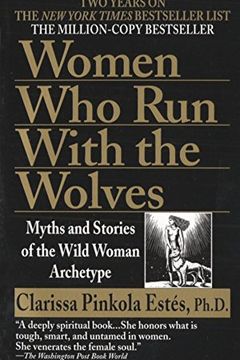 Discover the Wild Woman archetype within every woman and reconnect with your instincts, creativity, and ancient knowledge. Join author Clarissa Pinkola Estes on a journey of psychic archaeological digs through the ruins of the female unconscious using multicultural stories and myths. Restore your vitality through Dr. Estes' unique and empowering psychology of women.
Estes' ideas are both ancient and completely new. She points to storytelling, our ancient narratives, as a way for women to reconnect to the Wild Woman all women have within themselves, but have lost     
–
source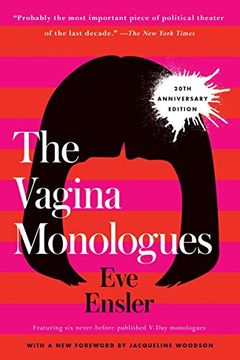 Explore the groundbreaking book that sparked a movement. Delve into the intricacies of female sexuality and empowerment with this timeless collection of monologues. With never-before-published pieces and contributions from renowned authors, this special edition is a must-read for anyone seeking to understand the experiences of women. Witty, smart, and wise, this award-winning work is a powerful reminder that we must continue to strive for a world where every woman is safe, equal, and free in her own body.
This book isn't strictly just a book - it's a play that became a political movement that became a world-wide phenomenon. Just say the title The Vagina Monologues and, even now, twenty years after Eve Ensler first performed her ground-breaking show, the words feel radical. I'm very excited about spending the months of January and February reading and discussing a book/play that has literally changed lives.     
–
source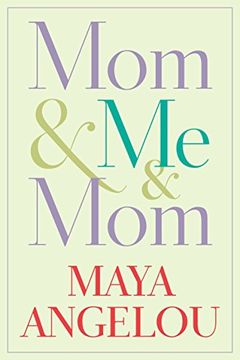 "Mom & Me & Mom" is a heartwarming memoir that chronicles Maya Angelou's complex relationship with her mother, Vivian Baxter. Despite being sent away at the young age of three, Angelou discovers the immense strength and love that her mother possesses. This intimate account delves into the rich, rewarding, and sometimes tumultuous moments that defined their relationship, ultimately leading to an unbreakable bond. Discover the profound story of a mother and daughter's journey towards love and healing in "Mom & Me & Mom".
@oursharedshelf's Nov & Dec book is #Mom&Me&Mom by Maya Angelou     
–
source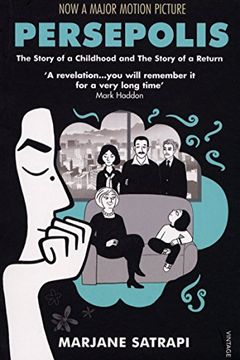 An insightful and poignant memoir of growing up in Iran, Persepolis is a unique portrayal of daily life in an ever-changing country. Marjane Satrapi's childhood is infused with the country's complicated history, from her Marxist upbringing to her great-grandfather's reign as emperor. With raw honesty and a touch of humor, Persepolis blends tragedy and humor to create a beautiful and profound memoir.
Satrapi's deceptively simple, almost whimsical drawings belie the seriousness and rich complexity of her story--but it's also very funny too.     
–
source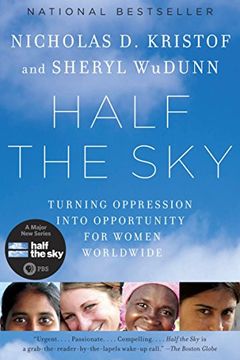 Half the Sky
Turning Oppression into Opportunity for Women Worldwide
A passionate call to action against the oppression of women and girls in the developing world. Pulitzer Prize winners Nicholas D. Kristof and Sheryl WuDunn take us on a journey through Africa and Asia to meet extraordinary women, including a Cambodian teenager sold into sex slavery and an Ethiopian woman with devastating childbirth injuries. Through their stories, Kristof and WuDunn illustrate how empowering women is the key to economic progress and fighting poverty. This deeply-felt, pragmatic, and inspirational book is essential reading for every global citizen.
Most importantly, the book spotlights how these women were able to stand up and transform their lives and, through their inspiring examples, we learn that the key to enabling change and economic growth is in unleashing women's potential. Kristof and WuDunn dare us, as readers, to join the cause and Half the Sky shows us how, by doing even a very small amount, we each have the power to change other women's lives.     
–
source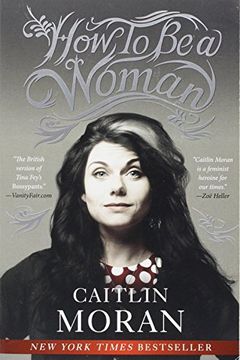 A hilarious, honest, and uncensored memoir, this feminist manifesto tackles the small yet perplexing questions women still face today: why must we remove all body hair? Why are bras so uncomfortable? And why do people ask when we'll have kids? Follow the author's journey from her awkward teenage years to adulthood, as she navigates love, weight, abortions, shopping, and motherhood. This book feels like having a candid conversation with a trusted friend.
I read it on a plane from London to New York and I laughed out loud and cried so much I think the whole of my cabin, airline staff included, thought I was losing my mind.     
–
source
Rookie Yearbook Four by Tavi Gevinson
The Queen of the Tearling by Erika Johansen
The Opposite of Loneliness by Marina Keegan
Love Letters to the Dead by Ava Dellaira
The Fault in Our Stars by John Green
Harry Potter by J. K. Rowling
A Thousand Splendid Suns by Khaled Hosseini
Man's Search for Meaning by Viktor E. Frankl
The Shadow of the Wind by Carlos Ruiz Zafón
The Diving Bell and the Butterfly by Jean-Dominique Bauby
The Fountainhead by Ayn Rand
His Dark Materials by Philip Pullman
Siddhartha by Hermann Hesse